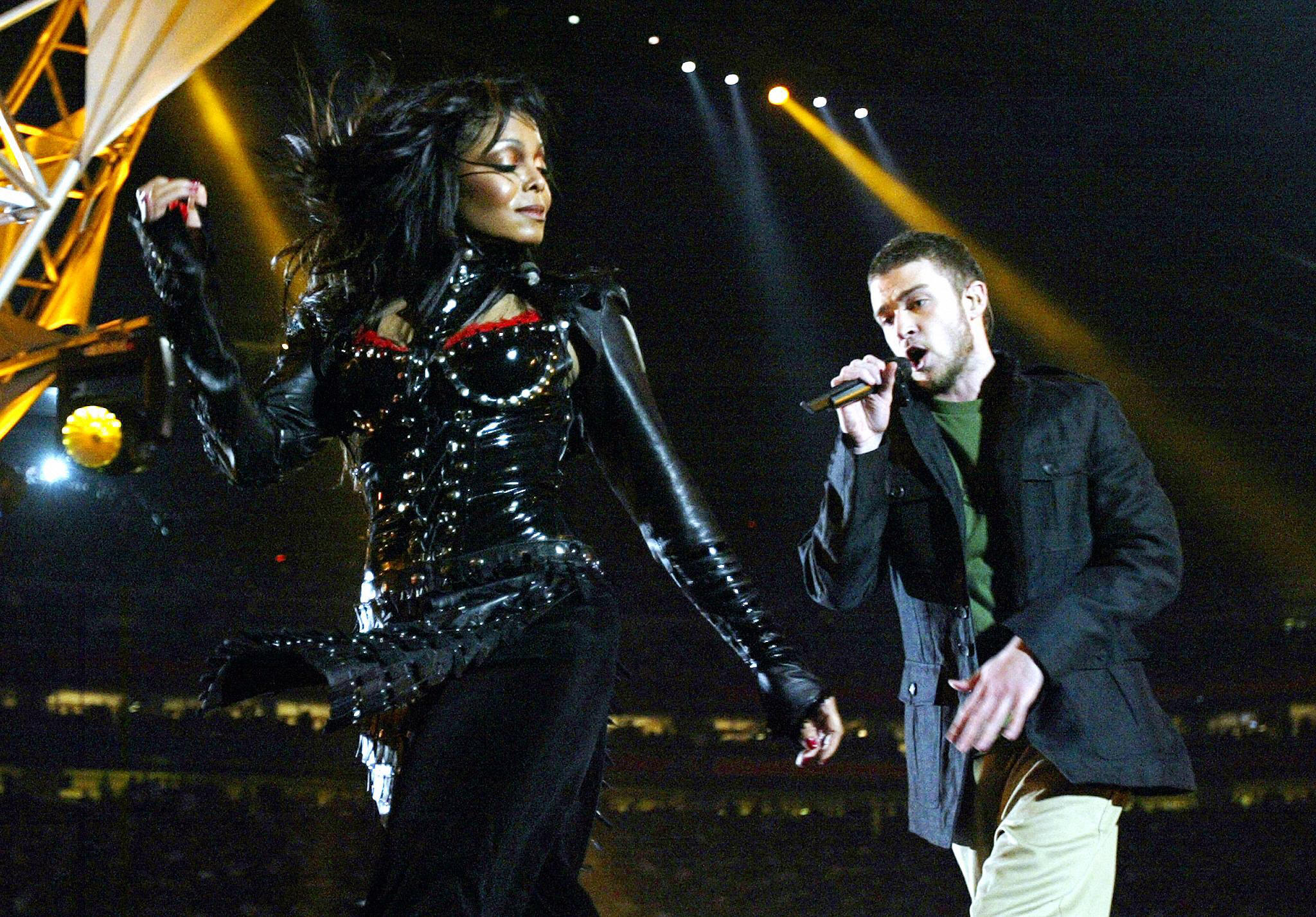 Justin Timberlake, best known for being the only member of NSYNC to thoroughly escape his boy band past, wearing matching Canadian tuxedos with Britney Spears in 2001 and making "SexyBack" the theme song of bat mitzvahs everywhere, is performing during halftime at the 2018 Super Bowl.
While everyone remembers Janet Jackson's unfortunate "wardrobe malfunction" during halftime at the 2004 Super Bowl, few remember that it was Timberlake who revealed her pastie. But instead of inviting Jackson back to redeem herself, Timberlake will be taking the stage in February, perfectly timed to his Man Of The Woods album release.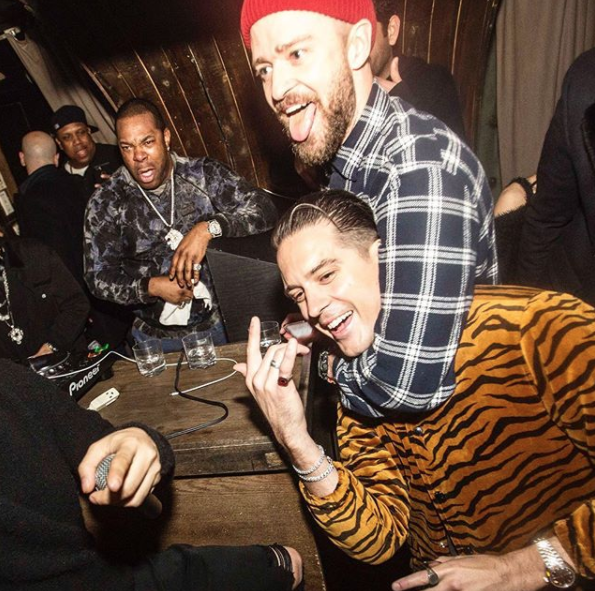 Sure, Timberlake might have gone into the woods, but he didn't emerge a changed man. And while almost all pop stars are problematic, the "Cry Me a River" singer made waves during the Golden Globes for his #TimesUp tweet. His tweet was one of the most popular of the night, but it wasn't for positive reasons. Fellow Twitter users called him out for his recent role in a Woody Allen movie and his restaurant's sexual harassment lawsuit.
Timberlake recently spoke to Beats 1 Radio's Zane Lowe while wearing his now-signature beanie and flannel shirt, and briefly revisited the Jackson incident by joking, "We're not going to do that again."
"I had my wires crossed," Timberlake told the DJ.Timberlake explained that he and Jackson were "absolutely" able to make peace and added vaguely, "I don't think it's my job to do that because you value the relationships that you do have with people."
Of course, Timberlake isn't the only high-profile performer at this year's Super Bowl. Hamilton's Leslie Odom, Jr., will tackle "America the Beautiful" and P!nk will sing the National Anthem. But why not have P!nk perform during halftime? The pop star has proven that she can put on a live show with her signature death-defying aerial act, and it would certainly be more enthralling than watching a Bon Iver knockoff sing "Filthy," a song where every line sounds like an Instagram caption.
P!nk's last major performance was at the American Music Awards, proving her road show easily translates to live television. She and her backup dancers were swinging off of a Marriott while the rest of the performers lazily lip-synced, and she joined Kelly Clarkson for a duet. Both women released powerful albums last year and have been topping the charts consistently for more than a decade, while Timberlake has taken time off from music in pursuit of acting (although he did record a song for the Trolls soundtrack).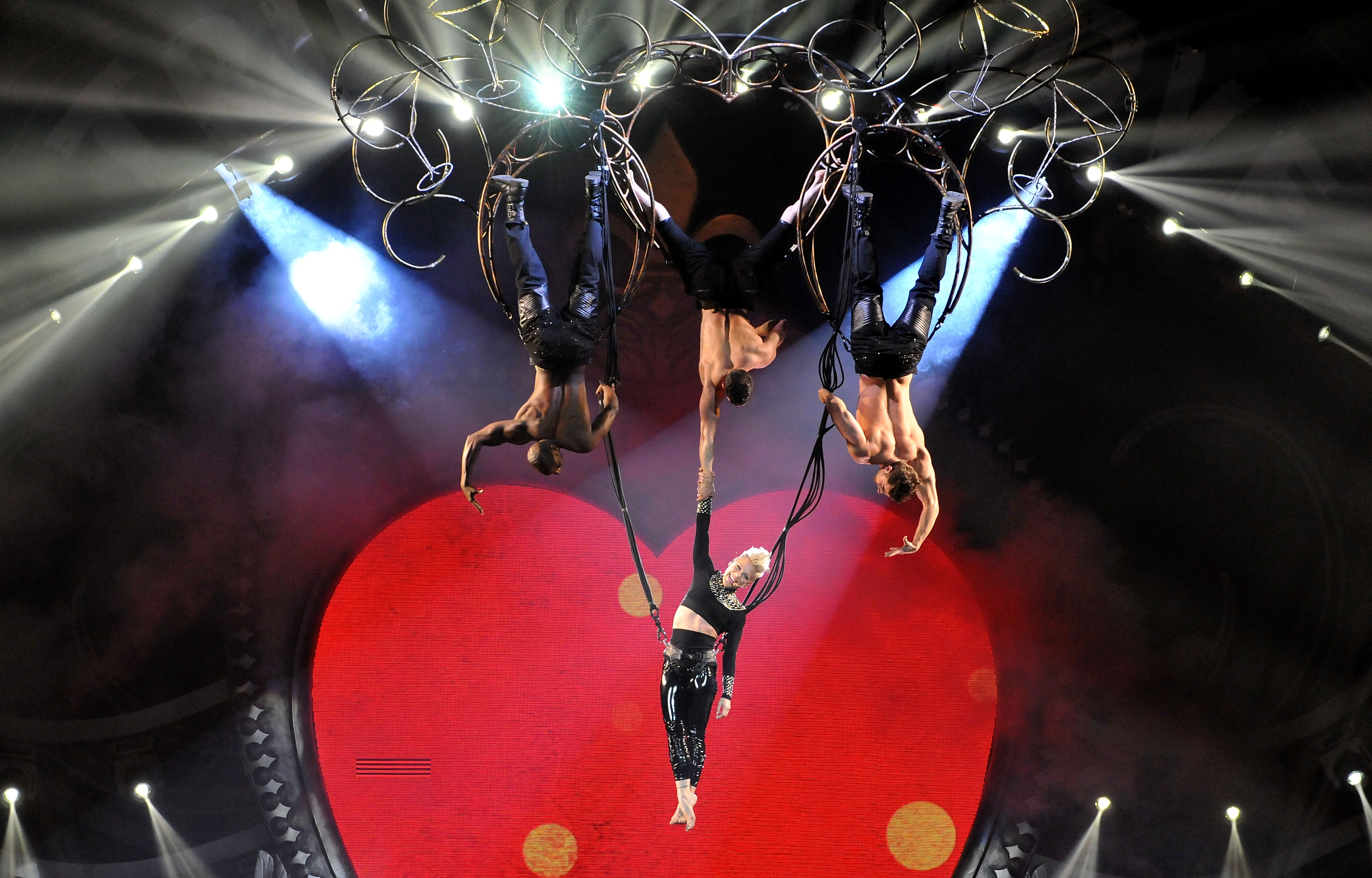 It would be more meaningful to have a strong, female performer tackle halftime, but at least Super Bowl viewers can enjoy artichoke dip instead of grasshoppers while listening to J.T. perform. And if all else fails, he can always bring up Britney.