It turns out that even the royal family isn't immune to the simple allure of Ikea. While visiting the ArkDes museum in Stockholm this week, the Duke and Duchess of Cambridge informed Ikea's head of design, Marcus Engman, that they do, indeed, have pieces from the Swedish furniture company in their apartment at Kensington Palace.
Prince William and Kate Middleton made Kensington Palace their official home last fall, just in time for Prince George to start at Thomas's Battersea School in London. They used interior designer Ben Pentreath to help with the décor process, per Hello, and they settled on a neutral color palette, with couches and chairs around a coffee table in a common area, plus many pictures frames, candles and flowers, as well as gold-framed art. But it's not only priceless antiques and costly furnishings that adorn Apartment 1A.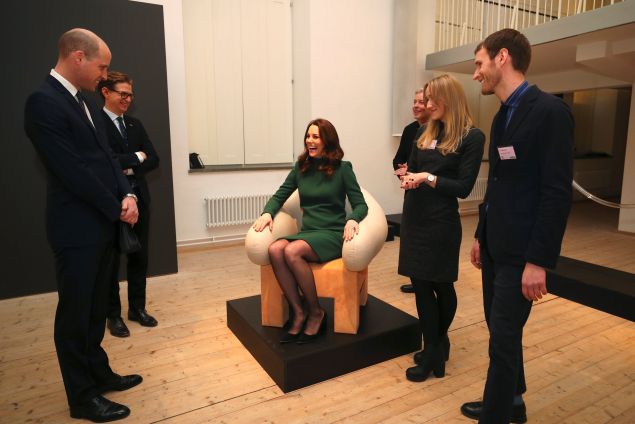 The royal couple told Engman that the rooms of both Prince George and Princess Charlotte contain items from Ikea, though they didn't specify any further—we imagine that if they had, the Middleton Effect would have gone into overdrive. "I'm proud that we can suit everybody," Engman told Huffington Post. "That's what we want Ikea to be—for the many people of the world, both royalty and ordinary people."
Engman noted that, perhaps less surprisingly, the Swedish royal family also has Ikea furniture within their home.
We wonder if Prince Harry and Meghan Markle have a similar aesthetic in their residence at Nottingham Cottage, which is just a short walk from the Duke and Duchess of Cambridge's home. The two couples definitely have distinctly different personal styles, but maybe they discuss home décor ideas amongst each other; perhaps in that group WhatsApp chat.