Kim Kardashian's best friend, the self-appointed Foodgod (real name: Jonathan Cheban, although he's considering permanently changing it) will eat just about anything…except for a particularly inventive creation in Queens.
Page Six took the Keeping Up With the Kardashians co-star to Krave It, a restaurant in Bayside with specialties including Cool Ranch Doritos-topped pizza and a dish that involves meatballs, bacon and glazed Cronuts.
In the video, Cheban immediately tells the owner, "You know, I have eaten in the best restaurants in the world," which sounds like a thinly-veiled threat. He proceeds to help out in the kitchen, where he creates a pizza while showing off his diamond pizza necklace.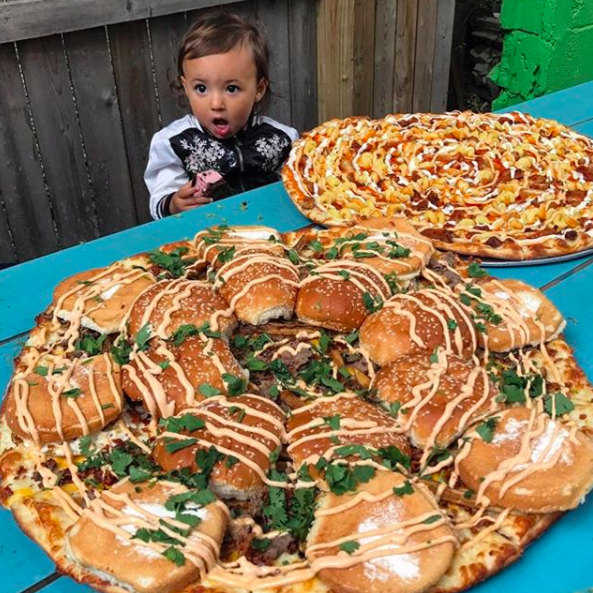 The restaurant's most famous creation is the "Three Course Pizza," made with french fries, onion rings, bacon, burger patties, buns and deep-fried Oreos for dessert. It's then topped with powdered sugar and BBQ sauce, which seemed to be the sticking point for the influencer, who refused the sauce. Still, he described the creation as both "yummy" and "delicious," proving how adept he is at describing food (he is, after all, a food god), and followed it up with a fried egg cheeseburger pizza for his fourth course.
It's unclear what the Instagram-famous fellow charged for his elaborate pizza tasting, as he has asked restaurants to pay him for posts in the pasts. When he visited Washington, D.C. in 2017, he requested $3,500 for a single tweet and Instagram photo.