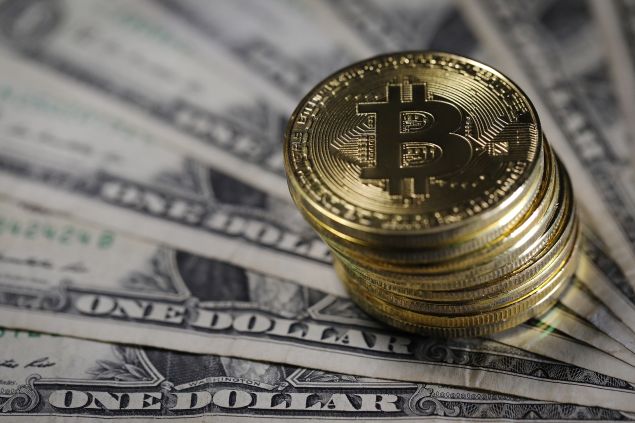 Looks like Grandma will be able to pay for her new camera with cryptocurrency.
Kodak, which celebrates its 130th anniversary this year, announced last night that it will be entering the bitcoin game. In partnership with blockchain developer WENN Digital,  the camera company is launching both a new image rights management platform called KodakOne and a new photo-centric cryptocurrency called KodakCoin.
The two programs will work in tandem.
KodakOne uses artificial intelligence to create an encrypted, digital token ledger recording rights ownership for pictures. Photographers can register both new and archive work, and then license it within the platform to get paid faster.
Meanwhile, KodakCoin will act as a "new economy for photography," the press release read. Participating professional and amateur photographers will receive payment for licensing their work immediately upon sale through the blockchain platform.
Kodak has also taken steps to ensure the images' security and to protect against improper licensing. The KodakOne platform utilizes continual web crawling to monitor and protect image IP addresses. When it detects an unlicensed use, KodakOne will take steps to ensure the photo is taken down and that photographers receive compensation.
"For many in the tech industry, 'blockchain' and 'cryptocurrency' are hot buzzwords, but for photographers who've long struggled to assert control over their work and how it's used, these buzzwords are the keys to solving what felt like an unsolvable problem," Kodak CEO Jeff Clark said in a statement. "Kodak has always sought to democratize photography and make licensing fair to artists. These technologies give the photography community an innovative and easy way to do just that."
In the wake of the announcement, Kodak shares shot up nearly 150 percent in pre-market trading. The stock stabilized once the market opened, however—it's now up about 60 percent.
This may have been a surprise move from Kodak, but it made sense to those in the cryptocurrency space.
Ophir Gertner co-founded both the blockchain prediction market Stox and the blockchain-based content management system NKOR. He told Observer that using the blockchain for copyrighting made good business sense.
"Blockchain helps with giving you evidence of registering or time stamping your creation," Gertner explained. "If you have created something and uploaded it, you receive a transaction hash which is kept in the blockchain and saved there forever. Whenever you need to prove in the future that you created or registered this transaction, the hash will lead to your creation."
Kodak is embracing this business model at a time when blockchain hype is at an all time high, according to Gertner.
"It's become a magic word to increase value," he said. "People would like to catch up and be associated with it, and not be left behind."
Indeed, the blockchain embraces a community-based business model. Gertner compared it to other pillars of the sharing economy like Uber and Airbnb.
"The token itself is driving the economy of the product," he said. "The product or business model is less oriented to profit and more contributing to the economy."
KodakCoin's SEC-regulated initial coin offering will open January 31. It's open to accredited investors from the U.S., U.K., Canada and other select countries.
Kodak still isn't the weirdest company to enter the bitcoin business, however: Long Island Iced Tea rebranded itself as Long Blockchain Corp last month and saw its stock value skyrocket.