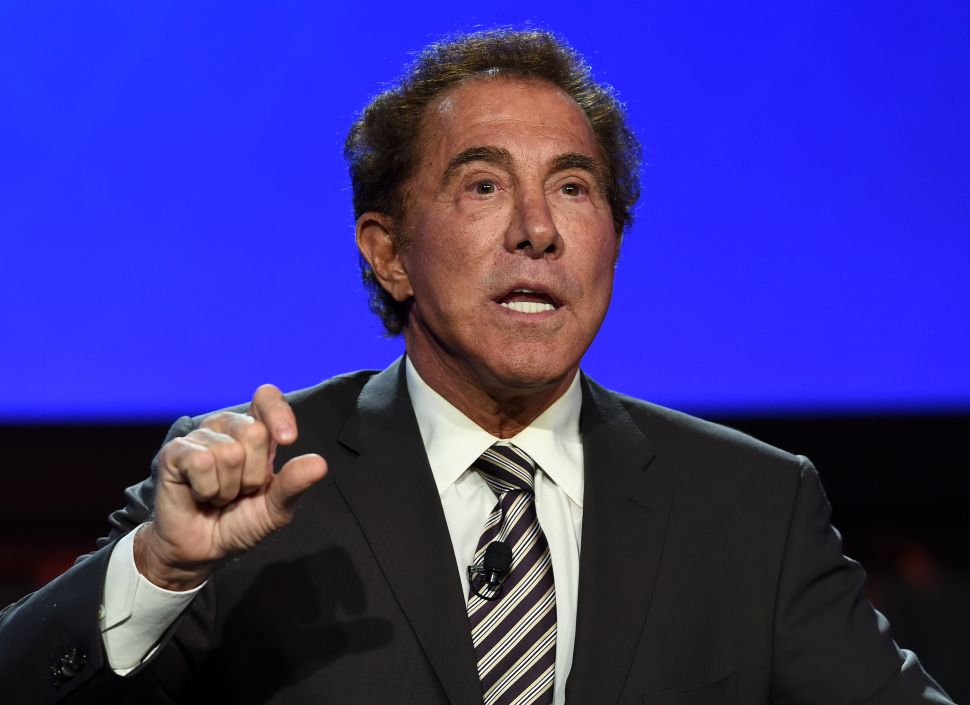 Las Vegas casino magnate and Republican National Committee (RNC) finance chairman Steve Wynn has been accused of sexual misconduct by more than a dozen employees.
The Wall Street Journal reports that Wynn reached a $7.5 million settlement with a former manicurist on one of his Las Vegas properties after forcing her to have sex with him—an incident referenced in another lawsuit filed by the magnate's ex-wife, Elaine Wynn. Wynn's attorneys confirmed the payment had been made in a court filing obtained by the Journal.
Dozens of employees on Wynn's properties told the outlet that Wynn fostered an abusive culture and pressured employees into sexual situations. Several former employees added that female staffers would hide if they knew Wynn was passing one of their work areas.
Wynn denies the allegations, claiming, "the instigation of these accusations is the continued work of my ex-wife Elaine Wynn, with whom I am involved in a terrible and nasty lawsuit in which she is seeking a revised divorce settlement."
After building lavish hotels and casinos in Las Vegas—including the iconic fixtures of the Mirage, Treasure Island, Bellagio, Wynn and Encore casinos—Wynn built two new establishments in Macau, China and another $2.4 billion casino in the Boston area. With a net worth estimated at $3.8 billion by Forbes, Wynn was a rival to President Donald Trump when the Trump Organization expanded into the Las Vegas market.
In 2016, Trump called Wynn "a great friend." Following Trump's election, Wynn became the RNC's finance chairman.
Following the Journal's report, Wynn Resorts stock plummeted by 10 percent.