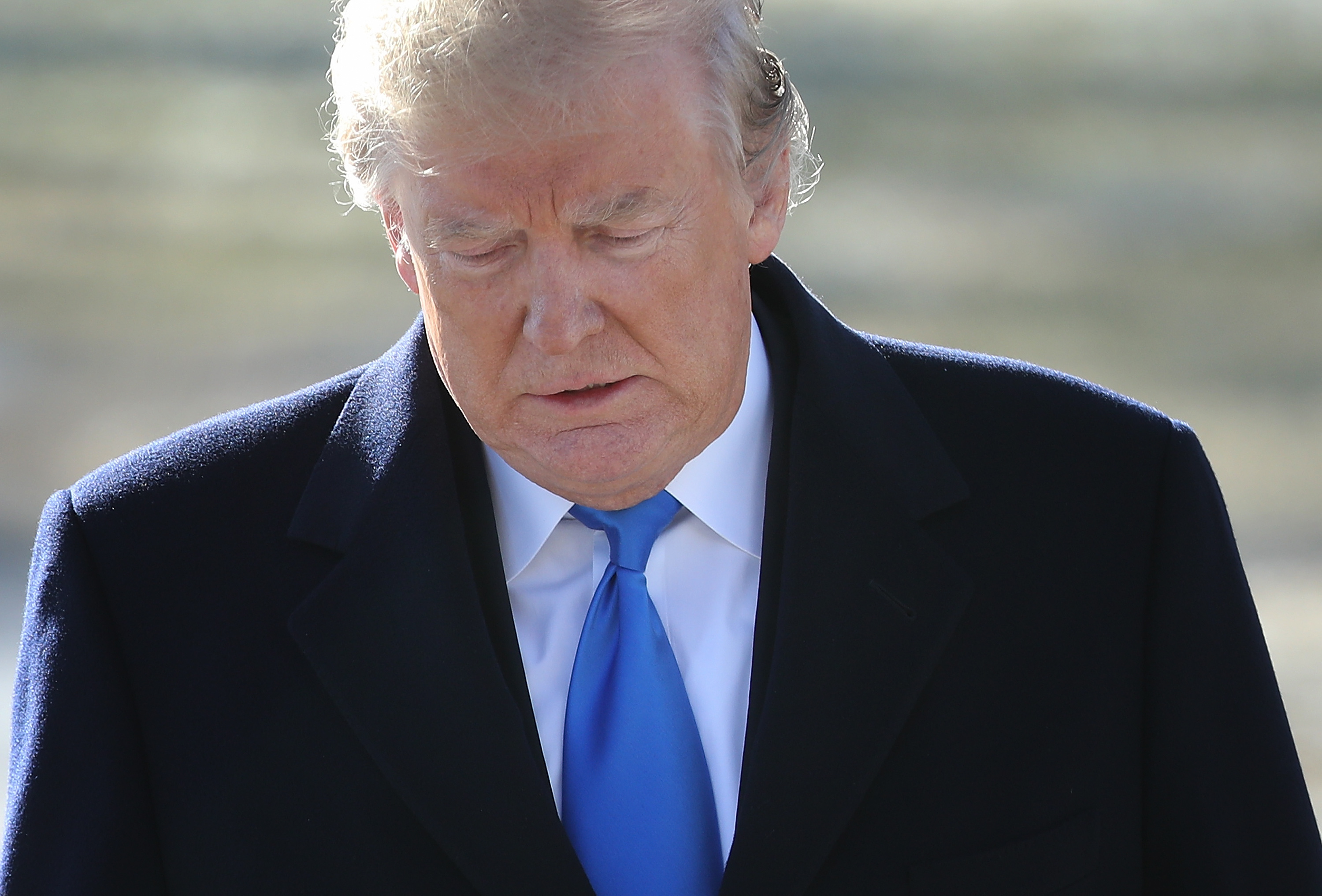 Laura Ingraham of Fox News Channel made a fool of herself again this week when she tried to trash the actor Robert De Niro by showing a clip of De Niro making a speech that mentioned amateur President Donald Trump.
"It's 'The Emperor's New Clothes,'" De Niro said. "The guy is a (bleeping) fool."
Back on screen came Ingraham and her mocking tone of voice.
"I think he meant that the emperor has 'no clothes,' not 'new clothes,'" Ingraham said. "If someone doesn't write his lines, he just blows them."
Ingraham's Wednesday night statement showed ignorance on two levels.
The obvious one: De Niro certainly read from a script. He held it in his hand. Ingraham's viewers could see it. So De Niro's lines were scripted, possibly by him. Someone should have put that in Ingraham's script.
Secondly, De Niro referred to a famous 19th century story by Hans Christian Andersen, "The Emperor's New Clothes."
It's a tale of delusion, hubris, vanity, pretense and complicity—the sort of stuff that's rolled into Washington like a mudslide in the first tacky year of the tawdry Trump era.
Some of the characters in Anderson's fable might remind you of the Trump sycophants who surround and stroke the ego of the foul-mouthed, 71-year-old, blowzy, reptilian, orange-faced, yellow-haired demagogue who said in a discussion of immigration on Thursday in the Oval Office that countries like El Salvador and Haiti with brown and black people are "shithole countries."
Trump said he'd prefer immigrants from Norway. Yes, Norway or the highway. Andersen, by the way, was Danish. And with a middle name like Christian, The Church Lady should like him.
In Andersen's story, two huckster tailors convince a vain and fashion-conscious Emperor that they will make him a beautiful suit of clothes of fine fabric and design to wear for a parade.
They say they will make it with invisible cloth that can be seen only by people of high character and intelligence who are fit for their roles and not fools. The emperor likes the idea and pays well for the suit. All his courtiers "see" the tailors make it with invisible fabric. They love it.
And the Emperor does, too, and he "wears" it to the parade. Even though everyone knows he wears no clothes, the spectators pretend that his clothes are beautiful—except for one of Andersen's characters viewing the procession.
"But the Emperor has nothing at all on!" said a little child.
Eventually, the word spreads and the audience acknowledges that the Emperor is walking around, indeed, unclothed.
"The Emperor was upset, for he knew that the people were right," the story goes. "However, he thought the procession must go on now!"
It's a wonder Ingraham didn't run across this story at Dartmouth or during her law-talkin' days with Clarence (Porno Flix) Thomas. He likes stories of men without clothing. (See "Hill, Anita.")
So that she knows, someone should tell poor Ingraham that De Niro was making a comparison, you see, Laura, between the emperor's new clothes and Trump's embarrassing incompetence.
Instead of marching unclothed at a parade, Trump is exposing his seamy morals and unfitness for his job with bursts of ignorance, confusion and utter bigotry.
Everyone around Trump knows he is not quite in his right mind, but most of them—Fox News prime time hosts, especially— are pretending everything is just swell.
The self-deluded courtiers around the Emperor are people like Fox "opinion hosts" Ingraham, Sean Hannity and Tucker Carlson, who work when the audience is large.
They probably know better. They probably know they may someday have to do some serious explaining to the suckers who voted this vain grifter into the White House.
You wonder who will be the first of Fox's prime time opinion hosts to crack and turn on Trump.
Since Trump restated early this week that he might consider some sort of legal status for the DACA Dreamers, Ingraham and Carlson have been frowning and scowling because immigrant-bashing is a staple of Fox prime time.
Trump's racism Thursday brought one apologist to Trump's defense and the continuation of normal race-baiting on Fox.
In the 8 p.m. hour, Carlson said, "President Trump said something that almost every single person in America actually agrees with: That an awful lot of the immigrants come to this country from other places that aren't very nice. These places are dangerous. They're dirty. They're corrupt and they're poor." (No, Brother Tucker. He called them "shitholes.")
In the 9 p.m. hour, Hannity minimized this crude belch from his hero, "Mis-tah Trump." Hannity didn't mention it until the 26th minute and asked one guest, "Was the president just inarticulate?"
However, Hannity did report exclusively to You The American People that Hillary Clinton herself set off the explosives that blew up the battleship Maine in Havana harbor.
Finally, Ingraham rounded out prime time at 10 p.m. by burying the "Shithole" lead in the middle of the show, after a bunch of commercials. She never said the word and the screen headline said "S***hole."
Then Ingraham showed mug shots of dark-skinned men in orange prison jump suits.
She read their Hispanic names and spoke of their crimes. When a guest tried to counter her racism, she ended the segment by screeching "You're wrong!" and rudely cutting him off.
One more note on Ingraham's De Niro bit from the night before. After goofing up the title of the emperor story, Ingraham spoke of flying once in an airplane with De Niro and watching him "knock back" shots of Jack Daniels at 1 p.m.
Such flattering anecdotes make one wonder if there are any cute and funny Laura Ingraham drinking stories out there. You know, those back-in-the-day sort of anecdotes about alcohol and youth that people in the media share in bars from time to time. Watch this space.
Joe Lapointe spent 20 years as a sports reporter for The New York Times and worked as a segment producer for Countdown With Keith Olbermann. Recently, he has taught journalism at New York University, Rutgers and Long Island University-Brooklyn. Follow him on Twitter: @joelapointe