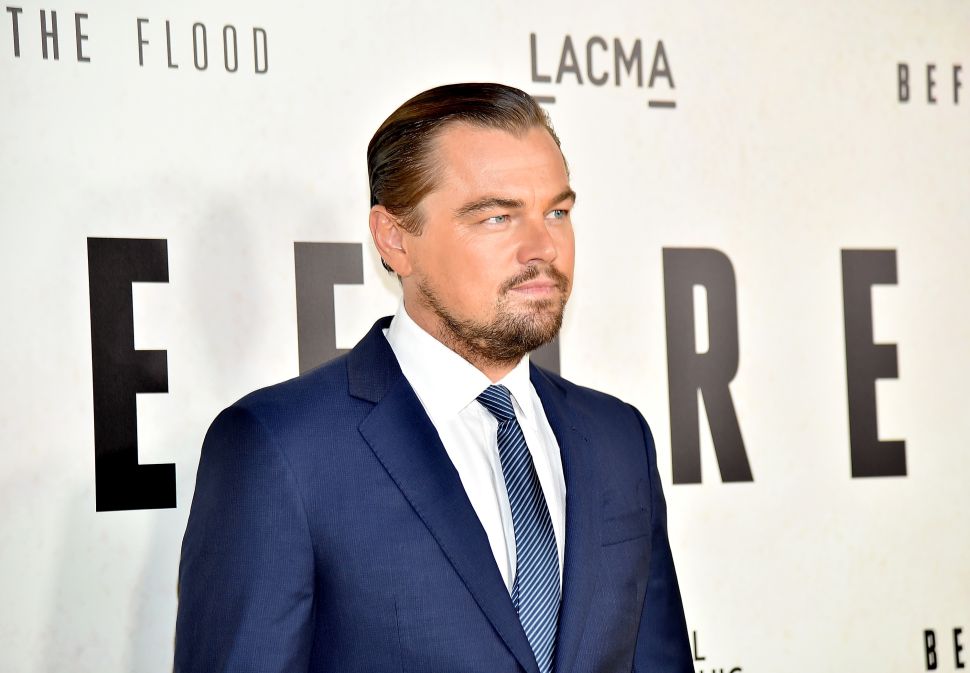 Leonardo DiCaprio is set to reunite with his Django Unchained director Quentin Tarantino, piquing the interest of every film fan who loves Oscars-worthy team-ups.
Variety reports that DiCaprio will star in Tarantino's upcoming Manson Family film. He will reportedly play an aging out-of-work actor in the production.
The movie, which will be Tarantino's first without Harvey Weinstein's involvement and will be released through Sony Pictures, is said to be similar to Pulp Fiction in that it has multiple interwoven story strands. While it's become popular for us in the media to label it as a Manson Family picture, Tarantino himself has said, "It's not Charles Manson, it's 1969," and the Mansons are rumored to be just one element of a larger ensemble picture.
Previous reports suggested Tarantino was eyeing Margot Robbie, who co-starred with DiCaprio in The Wolf of Wall Street, to play Sharon Tate. According to Variety, that is still in play. Other A-list names such as Tom Cruise, Brad Pitt and Jennifer Lawrence have also been rumored in previous months, though that remains unconfirmed. If true, it appears as if Cruise has the upper hand due to scheduling.
Variety also reports that Tarantino wrote a role specifically for Al Pacino. Unsurprisingly, this is shaping up to be an event picture.
Sony declined to comment on the story. Mike Simpson, Tarantino's agent, has yet to respond to Observer's request.
The film will be Tarantino's ninth feature. The director has long maintained that he will retire from Hollywood after his 10th film, which is looking more and more like an R-rated Star Trek movie Tarantino has been developing for a few months now. Life is just full of surprises, ain't it?
Sony won a heated bidding war in Tarantino's first foray into free agency, beating out the likes of Warner Bros. and Paramount, per Variety.
The untitled film is set for release on August 9, 2019, the 50th anniversary of the Manson murders.