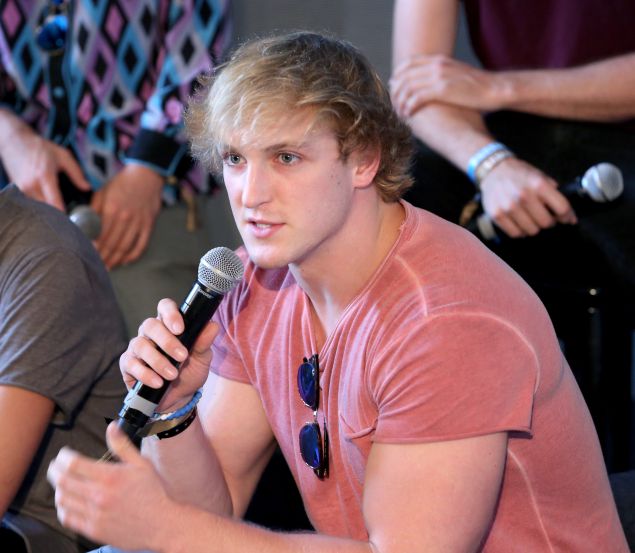 If you're over the age of 20, you probably don't know who Logan Paul is. But the YouTube star's name was on everybody's lips this morning after he committed the first social media blunder of 2018.
Paul, a 22-year-old vlogger with 15 million YouTube followers (mostly teens), apologized last night after a video in which he made jokes about a man who committed suicide in a Japanese forest sparked widespread criticism online.
The clip got six million views before it was deleted from YouTube. While Paul warns his viewers at the beginning of the video that the footage will be graphic, he doesn't provide any specific trigger warnings about suicide.
Paul shot the 15-minute video in Japan's Aokigahara forest, which is known as the "suicide forest" because many Japanese people kill themselves there. Precise data about the number of Aokigahara suicides isn't available, but Japan as a whole has one of the highest suicide rates in the world—almost 22,000 people killed themselves there in 2016.
As Paul and his friends make their way through the forest, they encounter a dead man—his face is blurred, but the body is visible. Paul yells "Yo, are you alive" at the corpse and then one of his companions says he doesn't feel good. Paul says "What, you never stand next to a dead guy?" and then laughs.
At the end of the video, Paul says smiling and laughing are a coping mechanism for him, and he does not consider suicide, depression or mental illness laughing matters. He included a link to the American Society for Suicide Prevention in the video's description, and he also said he wasn't going to sell ads against the video or make money from it.
But the damage was already done. Many people online shared their own stories of dealing with suicidal thoughts, or talked about family members who had committed suicide. They said Paul was making light of their suffering and shared links to suicide hotlines as a way to help people in need.
Paul apologized for his antics in a letter titled "Dear internet." He claimed the purpose of the video was to save lives by raising awareness about suicide and suicide prevention.
"I've never made a mistake like this before," he wrote. "I was misguided by shock and awe…with great power comes great responsibility. For the first time in my life I'm regretful to say I handled that power incorrectly. It won't happen again."
Paul, whose younger brother Jake is also a vlogger, has posted videos on his channel every day for more than a year. He's also gotten rich off his millions of followers, known as the "Logang"—Paul's estimated net worth is $6 million.
And it looks like Paul's reputation will survive this viral faux pas. In the wake of the scandal, he posted another video, titled "Real life Pokémon Go in Tokyo." The clip already has over three million views.
Granted many of the video's 60,000 comments refer to Paul as "sick" and "a sociopath." But all those people leaving angry comments still can't stop themselves from watching Paul run amok in Asia.