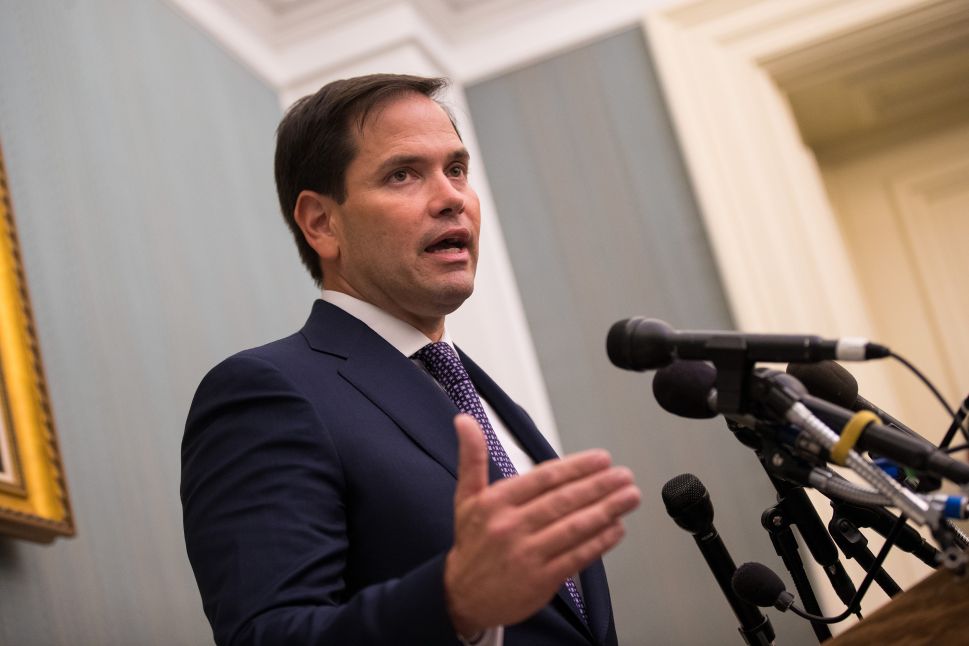 Two senators are pushing for bipartisan legislation to establish a precedent against election manipulation from foreign actors. Senators Marco Rubio (R-Fl.) and Chris Van Hollen (D-Md.) introduced the Defending Elections from Threats by Establishing Redlines (DETER) Act on Tuesday, laying out specific actions Congress will take against nations attacking the United States' democratic process.
"We cannot be a country where foreign intelligence agencies attempt to influence our political process without consequences," said Rubio in a statement. "This bill will help to ensure the integrity of our electoral process by using key national security tools to dissuade foreign powers from meddling in our elections."
The DETER Act requires the Director of National Intelligence to issue a report to Congress one month after every election cycle determining whether foreign agents altered the outcome.
While China, Iran and North Korea are identified as hostile governments in cyberspace, specific sanctions against Russia were listed should attacks continue coming from Moscow. Through cooperation with the European Union, DETER threatens to blacklist senior Russian politicians and oligarchs, while imposing heavy sanctions on major sectors of the country's economy.
The legislation comes ahead of this year's midterm elections, which the Senate Intelligence Committee has warned may be targeted by disinformation efforts.
"There needs to be a more aggressive whole-of-government approach in terms of protecting our electoral system," Senator Mark Warner (D-Va.), vice chairman of the Senate Intelligence Committee, said during an October news conference. "Remember, to make a change even in a national election doesn't require penetration into 50 states."
But even with the threat of sanctions, foreign actors are reportedly continuing their disinformation efforts. Cybersecurity firm Trend Micro published a report last Friday outlining a new Kremlin-linked espionage campaign against sitting U.S. senators. An expert with the firm told Observer that his team discovered shell websites intended to harvest emails and other confidential data.
"They registered domain names very similar to the ADFF of the U.S. Senate," said Feike Hacquebord, the author of the report. "This U.S. Senate attack is just one of many attacks Russia has been doing in the last six months."
"The revelation that Russian hackers are targeting the U.S. is not surprising," senior cybersecurity expert Pergrin Pervez told Observer. "What is surprising is that the premise of this attack campaign still relies on a human error to be made. It is important for congressional and Senate offices to provide security awareness training to their members and staff."
"Otherwise, even the best cybersecurity tools out there can be compromised by a simple human error," he added.