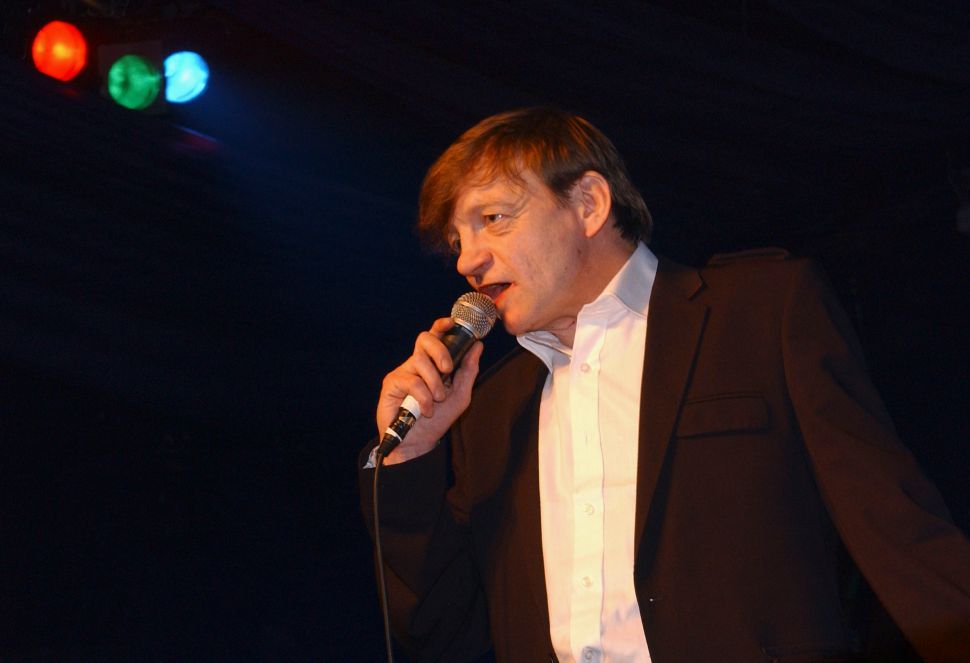 Mark E. Smith, the lead singer of the band the Fall, has passed away. Cherry Red Records announced the news on Twitter.
Smith was 60 years old.
"It is with deep regret that we announce the passing of Mark E. Smith," the band's manager said in a statement. "He passed this morning at home. A more detailed statement will follow in the next few days. In the meantime, Pam & Mark's family request privacy at this sad time."
No cause of death has yet been confirmed, however, Smith is said to have been ill for some time. He was forced to perform from a wheelchair at several recent concerts.
The Fall was a Manchester post-punk band. The Telegraph positively described the band's sound as "belched like a dirty chimney through the drab skies of British culture."
The band attempted to appeal to a working-class audience with Smith telling NME, "The posh dads don't say to their kids any more, 'Don't be in a group.' They see U2 and they're saying, 'Be in a group, make money.'"
On top of working with the Fall, Smith also released two solo albums: 1998's The Post Nearly Man and 2002's Pander! Panda! Panzer! The singer-songwriter also wrote musical theater, which made its way to London in the 1980s, as well as an autobiography in 2010, Renegade: The Lives and Tales of Mark E. Smith.
Smith's last show came in November after a string of canceled dates due to Smith's declining health.
Smith formed the Fall after seeing the 1976 Sex Pistols concert at Manchester's Lesser Free Trade Hall. The show is famous for reportedly inspiring the musical ambitions of the Buzzcocks, Joy Division and the Smiths. Smith was acting with the band over his 40-year career.