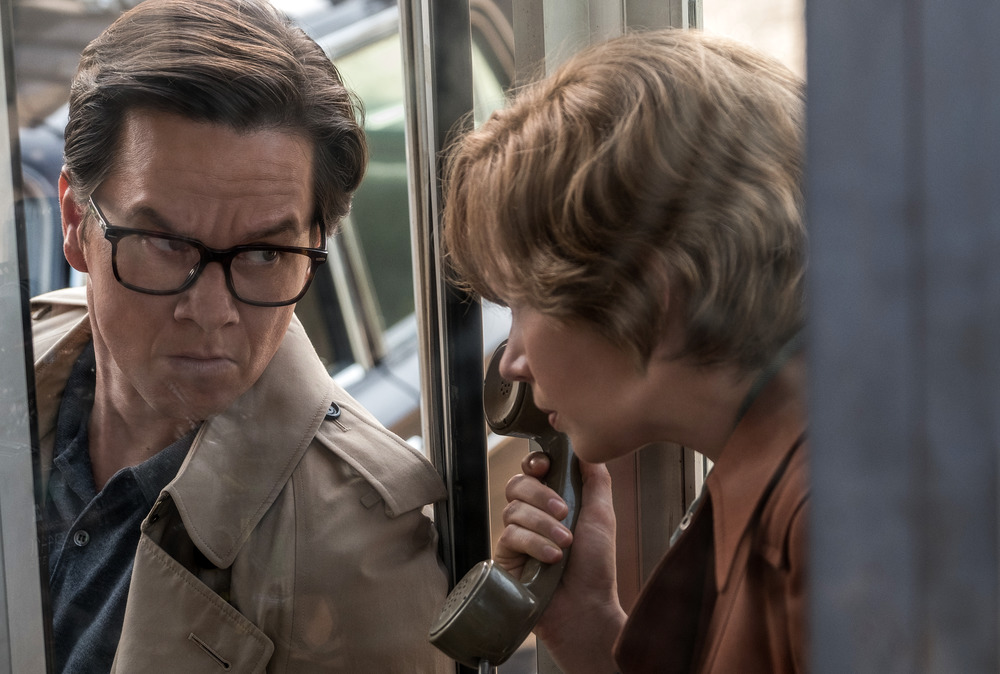 Hollywood is failing women. This isn't a matter of loudmouth liberals championing social justice or guilt trips from female organizations. It's a matter of facts, straightforward and undisputed.
According to The Celluloid Ceiling, an annual study sponsored by the Center for the Study of Women in Television and Film at San Diego State, 88 percent of the top 250 films of 2017 had no female directors. Just one percent of top grossing films employed 10 or more women in key behind-the-scenes roles, while 70 percent of films employed 10 or more men.
Overall, women comprised only 18 percent of directors, writers, producers, executive producers, editors and cinematographers working on the top 250 grossing films in 2017.  This is virtually the same percentage of women working in these roles 20 years ago (17 percent in 1998).
Yes, even in the year that gave us Patty Jenkins' blockbuster dominator Wonder Woman and Greta Gerwig's critically acclaimed Lady Bird, Hollywood is still at worst ignoring—and at best devaluing—the female voice.
"The film industry has utterly failed to address the continuing under-employment of women behind the scenes. This negligence has produced a toxic culture that supported the recent sexual harassment scandals and truncates so many women's careers," Dr. Martha Lauzen, executive director of the Center for the Study of Women in Television and Film at San Diego State University, said in a statement.
These gender issues extend in front of the camera as well where the wage gap is still taking its toll.
On Tuesday, it was reported that Michelle Williams was paid more than 1,000 times less than Mark Wahlberg for reshoots on Sony's All the Money in the World. According to USA Today, Wahlberg's camp negotiated a $1.5 million fee for the Thanksgiving week reshoots while Williams, a four-time Oscars nominee, was paid an $80 per diem totaling less than $1,000.
Williams' representation has not yet responded to Observer's request for comment. A source close to the production says Sony was not involved in talent pay negotiations and production company Imperative Entertainment has also yet to respond to our request for comment.
Wahlberg was named Forbes' highest-paid actor of 2017 with a total cinematic earning of $68 million, while Emma Stone topped the highest-paid actress list with $26 million. Combined, the top 10 highest-paid actresses earned $172.5 million between June 1, 2016 and June 1, 2017. This is down 16 percent from the $205 million they earned last year. The top five highest-paid actors alone earned a combined total of $287 million.
This year also saw three women surpass the $20 million mark, one less than 2016.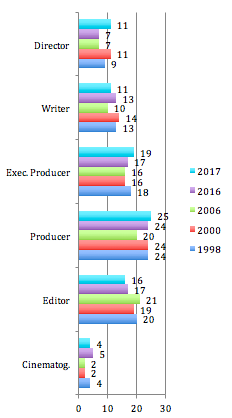 That there's a problem in Hollywood is under no cloud of doubt; the numbers speak for themselves. But perhaps what is more troublesome is the lack of any real solution. The numbers may be creeping up ever so gradually, but all that's paid to the issue is lip service. Even J.J. Abrams, who has long been a proponent of diversity, has failed to put his money where his mouth is.
"We've been working to improve our internal hiring practices for a while, but the Oscars controversy was a wake-up call to examine our role in expanding opportunities internally at Bad Robot and externally with our content and partners," Abrams told THR after the #OscarsSoWhite controversy in 2016. "We're working to find a rich pool of representative, kick-ass talent and give them the opportunity they deserve and we can all benefit from. It's good for audiences and it's good for the bottom line."
Of the 16 films on Bad Robot's filmography stretching from 2001 to 2019, only one was directed by a woman (2015's Infinitely Polar Bear, which cost less than $7 million).
So how does the industry go about fixing itself?
"The problem has been a lack of will on the part of those in positions of power in the film industry, including the heads of the studios, production companies, and guilds," Dr. Lauzen told us. " Of all the individuals we've heard from in the public dialogue about women's under-employment, the heads of the major studios have been silent and have not taken action to correct the dramatic gender imbalance that supports sexual harassment and truncates so many women's careers."
She continued: "Any actions to introduce meaningful change in the culture and hiring practices will, most likely, need to come from individuals or groups within or outside the industry with the authority to implement change, and there will need to be penalties for non-compliance. There is no reason why a group like the Motion Picture Association of America (MPAA) could not step in to broker hiring goals but they appear to lack the will and interest to do so.  (By the way, the predecessor to this group implemented widespread change in the early 1930s with the creation of the Production Code Administration (PCA) and the Motion Picture Production Code of 1934.  They were dealing with different issues of course (offensive movie content), but the precedent remains.)"
There are exceptions to the rule, but they are few and far between.
Ava DuVernay will be the first black woman to ever direct a film that cost more than $100 million when Disney's A Wrinkle in Time drops in March. Jenkins will likely become the highest-paid female director ever with Wonder Woman 2. But it's still not enough when you take a holistic look at the under-employment and financial treatment of females in film.
It's 2018, and Hollywood is still failing women.