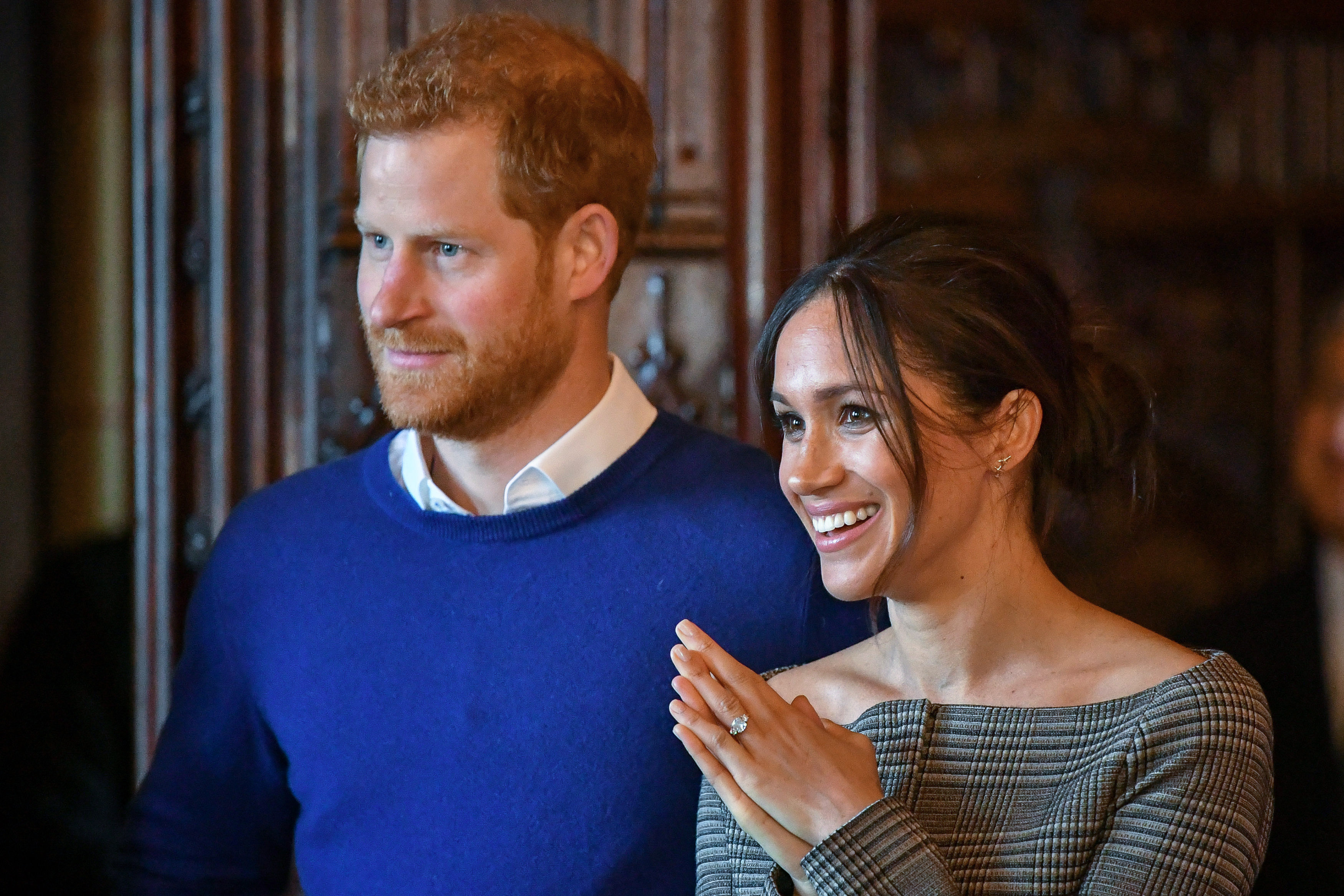 While Kate Middleton is best known for always having a blowout and a pristine $1,500 haircut that is perpetually prepared for a tiara, it looks like Meghan Markle is going to make the messy bun her go-to hairstyle. While it was previously an acceptable look for barre classes and late night bodega runs, Markle is giving the casual 'do a royal twist.
Her latest messy bun was spotted at the couple's first official joint visit to a castle in Wales yesterday, in the capital city Cardiff. After venturing to Cardiff Castle, a 2,000-year-old site worthy of fairy tales, they watched a Welsh choir perform and greeted local children. Markle wore a long, black Stella McCartney coat with pants by Welsh brand Hiut Denim, which was similar to her two past royal engagement outfits. According to People, her appearance was met with rave reviews by the commoners she charmed.
Gary Janetti, the Executive Producer of Will & Grace, has been weighing in on Markle's increasingly casual outfits on Instagram. In his posts, he juxtaposes a particularly judgmental picture of Prince George alongside Markle, remarking on her ensemble. This latest outfit was described as "a college girl going to the funeral of one of her boyfriend's family members whom you never met."
While it wasn't quite as bad at Janetti's description, it was nothing like Kate Middleton's super traditional outfits.