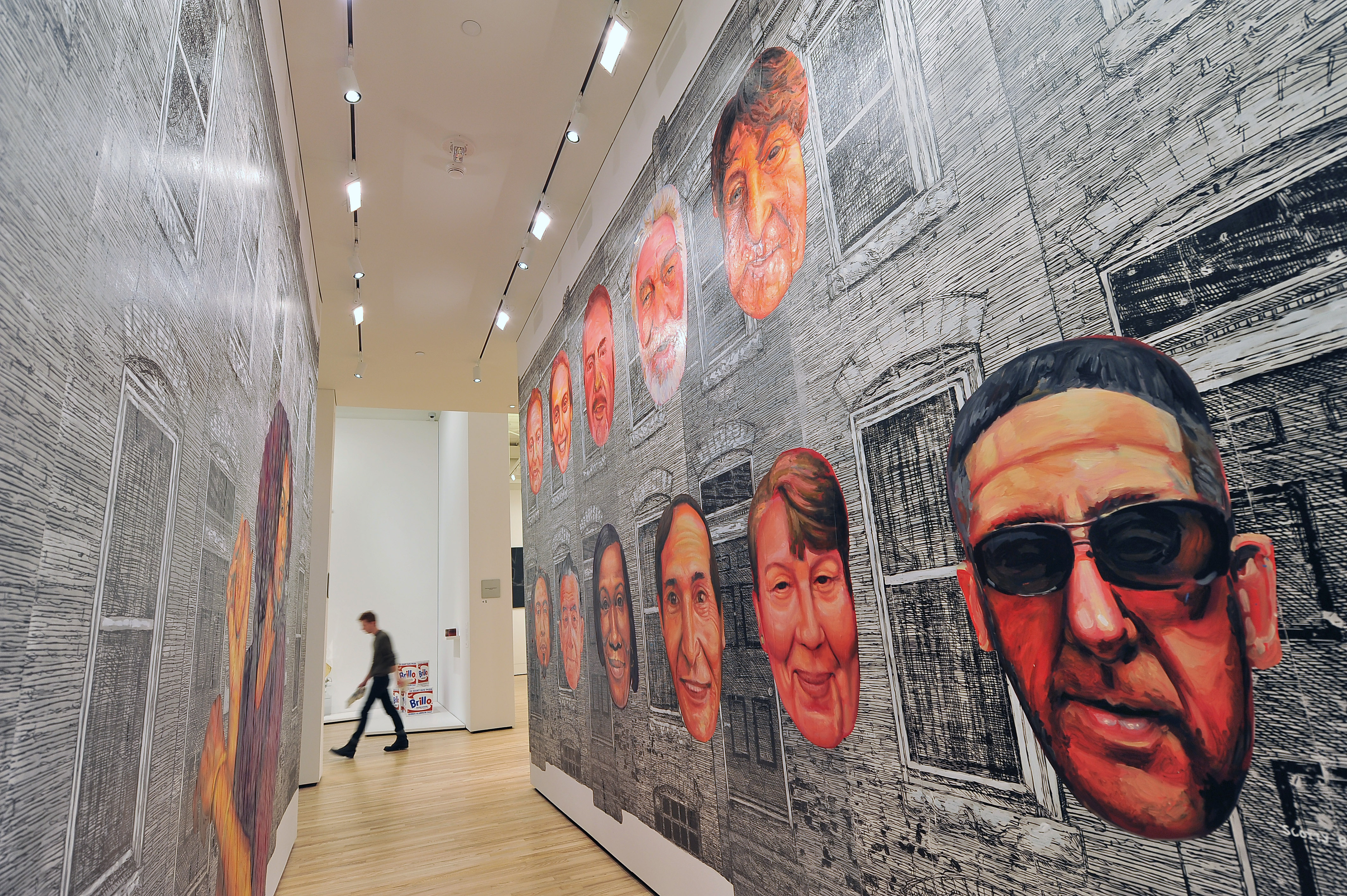 Planning a visit to a museum has become ever more complicated, which may be a reason that a National Endowment on the Arts report found that every group other than those over 75 years of age is going to museums less. Should you just go to the Frick Museum whenever the mood strikes, paying the $22 adult admissions charge—or go there on Tuesdays between 2 and 6 p.m.(when it is pay-what-you-wish) or the first Friday evening 6-9 p.m. of the month except in the months of January and September (when it is free to the public)? If money is an issue, or if you only have a half an hour to pop in, $22 may seem a bit extravagant.
What to charge visitors has been a particularly fraught issue for the museum community, which knows that its primary mission is to make objects accessible to the public and that high admissions fees significantly cut down on the number of people who will come to the institutions.
Take, for instance, the Los Angeles County Museum of Art, which late last year raised its adult admissions from $15 to $20 for those living within Los Angeles County. (For adults living outside of that county, the charge is $25.) The institution is part of a 31-member group of southern California museums that will hold its 13th annual "Museums Free-for-All" on Sunday January 28, allowing visitors to come for free. So, depending upon whether the goal is to encourage visitation or raise revenues, the same museum may be free, less expensive for some and more expensive for others, a practice known in the field as "variable pricing."
A generation ago, according to surveys conducted by the American Alliance of Museums, two-thirds of American museums did not require the payment of an admissions fee, but now two-third do. "We're all trying to balance our budgets," Kaywin Feldman, director of the Minneapolis Institute of Art and until recently chairwoman of the American Alliance of Museums, told Observer. "You are at the end of the process and coming up a bit short. Should you raise the amount that the trustees are asked to contribute? That may be difficult. Raising admissions may be the final solution to balancing a budget, even if that works against your other goals."
The Minneapolis Institute of Art, however, is free to the public and has been since it eliminated admissions 30 years ago. A number of other museums have moved in that direction, including the Dallas Museum of Art, Baltimore Museum of Art, Joslyn Art Museum in Omaha, Nebraska, Bronx Museum, St. Louis Art Museum, Cincinnati Art Museum, Cleveland Museum of Art,Crystal Bridges Museum, Nelson-Atkins Museum of Art, Dayton Art Institute, Toledo Art Museum, Kimbell Art Museum, Menil Collection, Amon Carter Museum, Dayton Art Institute, Hammer Museum (at UCLA), Des Moines Art Center, J. Paul Getty Museum, Indianapolis Museum of Art, the Walters Art Museum and the museums of the Smithsonian Institution. (At some of these museums, such as the Dallas Museum of Art and the Nelson-Atkins, general admissions are free but there may be charges to see certain special exhibitions.) In addition, there are some, such as the Brooklyn Museum, that only have "recommended" fees, allowing visitors to pay what they wish. The Metropolitan Museum of Art, which had a "recommended fee" policy, today announced that effective March 1, out-of-state visitors will be required to pay a $25 admission fee.
Opposition to reducing or eliminating admissions appears to be in the minority among museum officials, who take the view once voiced by former Metropolitan Museum of Art Director Philippe de Montebello. "What is it about art that it shouldn't be paid for?" he asked, comparing the admission fees favorably to the ticket prices for some rock concert. Feldman noted that she used to have that same point of view. "There is a perception that you pay for what you value, and it demeans artwork by not asking people to pay. I changed my thinking completely when I came here."
Feldman, who noted that attendance at the Minneapolis Institute of Arts is five times larger than that of the Walker Art Center, which instituted admissions at about the same time that the MIA eliminated its fees, said that "we want to make museum visiting a habit, and the only way to do that is by eliminating the admissions charge."
A misconception about eliminating admissions is that it only benefits members of minority groups and the poor, according to Gary Vikan, former director of the Walters Art Museum who initiated the free-to-the-public policy change there in 2006. "I recall some white-haired lady on the museum's board who was brave enough to say what many others were thinking, that if you are free all the riff-raff would come in," Vikan told Observer. "I explained to her that people are there to look at the art, not sleep on a bench." Free admissions acts as a spur to all groups to visit the museum, he said, although noting that after 2006 "attendance went up by 45 percent and minority participation went up by a factor of three."
What free admissions does not do, however, is pay for itself. "We certainly did not make up lost revenues from not charging admissions from more people spending money in the gift shop," he said. Feldman stated that getting rid of admissions opened up opportunities for curators—"you can put on little shows, with just three works in it, which you may be more reluctant to do if you charge admissions, because people then expect to see 50 Monets or something elaborate"—but added that "being free makes some more elaborate exhibition more difficult to afford," which is why the MIA charges $15 for entry to certain shows. "You still have to do big shows to keep people coming back."
Eliminating the barrier to entry is less an economic decision than a moral one, Vikan said. Still, admissions fees made up only two percent of the Walters' annual revenues, and the income gap was bridged by area individual and foundation donors who wanted to encourage this initiative. Similarly, at the Baltimore Museum of Art, which eliminated its admissions charges at the same time as the Walters Art Museum, "there was a 9.2 percent decline in membership after we launched free admission, but we also received several one-time gifts in celebration of free admission from individuals, foundations, and corporations," according to a spokeswoman for the museum. Among those donors were the William G. Baker, Jr. Memorial Fund, Anne Arundel County, Joseph and Harvey Meyerhoff Family Charitable Funds and T. Rowe Price Associates Foundation, Inc. Another source of support was an endowment gift from the Cohen Family Fund for Free Admission. As a result of these donations, "no budgetary cuts were needed."
The debate over what or if to charge admissions is part of a larger debate over what museums should do and be. The model of the past century for museums, Feldman said, is "build, grow and acquire," which is expensive and demands that no source of revenue be overlooked. The newer conception of museums involves ideas about what should be done with the existing collections in order to improve access and increase understanding, which is why a growing number of institutions are putting their collections online and trying to make the museum experience more interactive. The largest museums in the country are attempting to pursue both models, but the result has been that their actions on the one hand work against the increased access they hope to achieve.
"Access is being restricted through high admissions fees," Vikan said. "People in the museum field get all worked up about institutions deaccessioning artworks, which makes them no longer accessible to the public, such as what is going on with the Norman Rockwells at the Berkshire Museum in Massachusetts. Charging a fee that many if not most people can't afford is just as bad as deaccessioning, to my mind."
A list of all the free and discounted admissions fees by members of the SoCal Museums group can be found here.