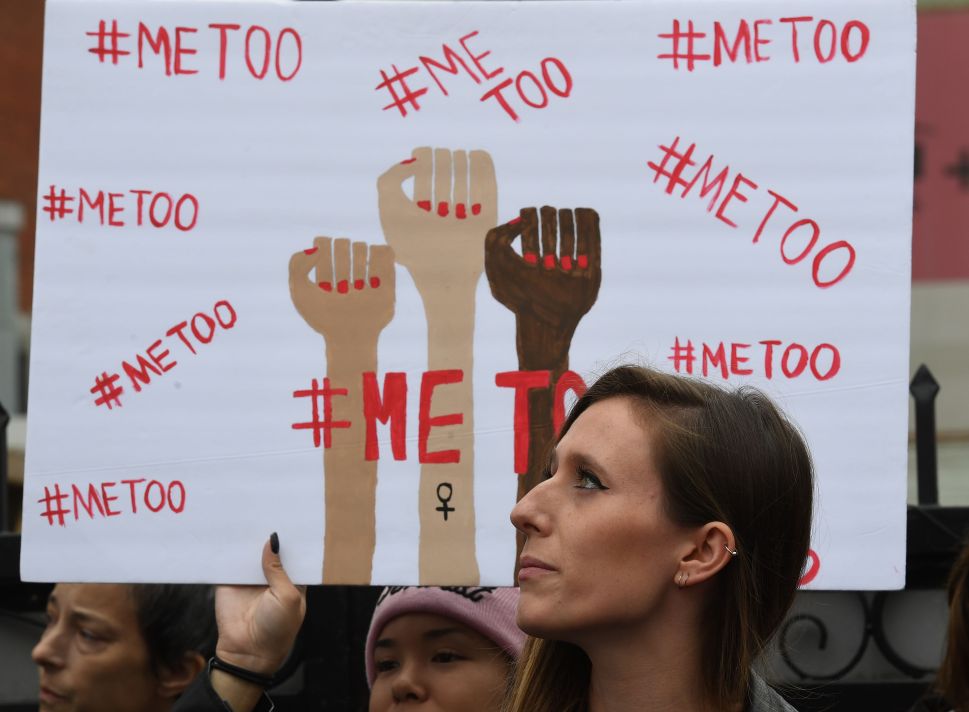 Over the past three months of the #MeToo movement flooding social media, a long list of celebrity sex perpetrators have been exposed, their work suspended and reputation forever ruined. Indeed, the voice of feminism has never been louder. But, aside from viral hashtags and bloated attention to busted hypocrites, what concrete steps toward gender equality has the #MeToo movement fostered for average people working in real offices?
Dennis Williams, senior vice president of corporate affairs at HBO, told Observer that, since October last year, HBO and other production houses under Time Warner Inc. have all drafted detailed guidelines on office behaviors, in addition to existing anti-sexual harassment policies. NBC, following the Matt Lauer scandal, issued tightened rules ordering employees to report inappropriate office relationships.
And, since entertainment isn't the only industry with this problem, it's not the only place where changes are happening.
"In fact, if you work at any company that has an anti-sexual harassment policy but doesn't have a handout like this, there must be something wrong," Williams said.
Well-defined policies are great but still useless without effective implementation, and, more importantly, incentives to follow.
"One of the biggest challenges in workplace settings is thinking beyond having a good policy," Sarah Beaulieu, founder of the Uncomfortable Conversation, a nonprofit dedicated to normalizing conversations about sexual violence, told Observer. "Employers need to both teach people about their unconscious biases—recognizing their own powers and privileges, whether in gender, race or sexual orientation—and give them skills on how to navigate those biases."
Beaulieu's work centers on enabling sex abuse survivors to "break the ice." Her organization, the Uncomfortable Conversation,  publishes a series of tutorial-style, short-form videos about how people talk about sexual harassment and assaults on different occasions, including job interviews, office lunch breaks, parties and so on.
One missing piece, Beaulieu noted, is a lack of recognition of the current reality of sexual harassment within workplaces.
Few companies publish data relating to workplace sex harassment incidents, but a 2016 study by the Equal Employment Opportunity Commission showed that one in four women was affected by workplace sexual harassment in the U.S. (The ratio for men is one in 10.) But most victims chose to stay silent. The EEOC found that 75 percent of sexual harassment victims who spoke up against perpetrators faced retaliation, in forms of public humiliation or organizational indifference.
"When your company has a sexual harassment incident, it's a company problem, it's not a problem between two people," Beaulieu said.
"So you need policies, training, implementation and an open conversation about it," she added.
While we are not quite there yet, companies issuing more detailed sexual harassment policies can be a meaningful step toward gender equality.
The EEOC found that, when harassment is specifically defined, the rate of incident reports rises. When asked about whether employees have experienced sexual harassment in general, only one in four reported incidences. When the question was changed to whether they have experienced verbal sex jokes or unwanted touches, the reporting rate rose to 60 percent.