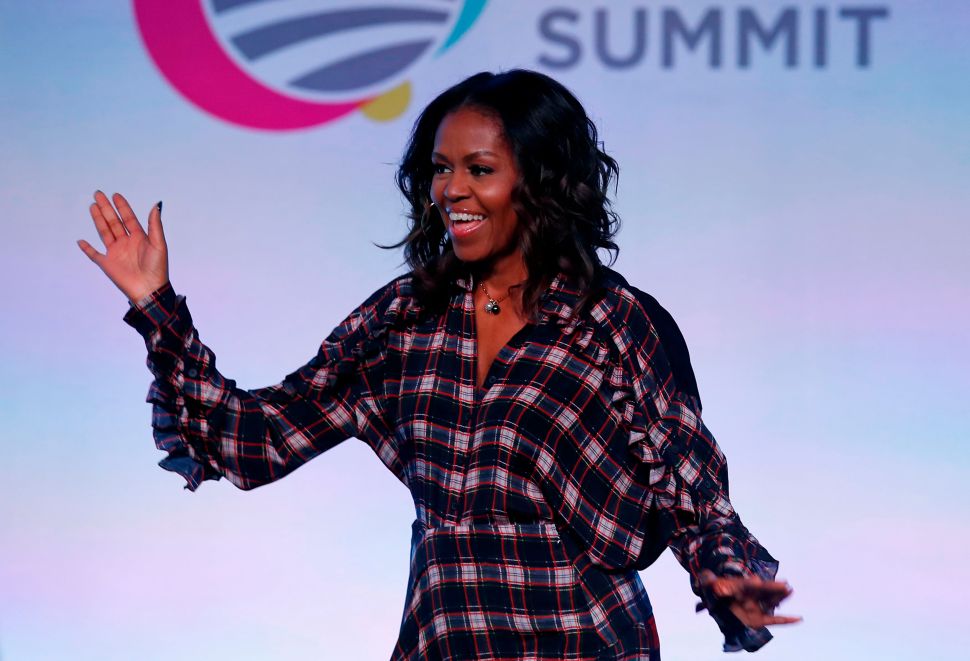 The Obamas have been busy in their post-White House life negotiating lucrative book deals, touring the world, giving speeches and sitting down for exclusive interviews.
Former President Barack Obama recently helped David Letterman launch his new Netflix talk show with an engaging hour-long multi-faceted discussion and also spoke with Prince Harry. Now, Michelle Obama is set for her first post-White House TV interview when she sits down with Ellen DeGeneres.
Obama will appear on Thursday's Ellen DeGeneres Show in honor of the host's 60th birthday, Deadline reports.
It is the first of two planned birthday-themes episodes that will feature a handful of special guests and "people who are paying it forward," as well as those who participated in DeGeneres' #OneMillionActsOfGood campaign.
Obama is no stranger to the pop culture spotlight (obviously).
Over the summer, she shocked the BET Awards audience when she came out to help present Chance the Rapper with the Humanitarian Award for the work he's done in their hometown of Chicago.
Her final First Lady TV interview was conducted by Oprah Winfrey and aired on CBS and OWN. During the conversation, Obama said that she had no interest in running for office. Despite comments of a similar nature, the public is still waiting to hear if Winfrey will give politics a shot.
Penguin Random House paid a pretty penny last February for the world publication rights of a Michelle Obama memoir. Reports at the time said the deal, in addition to Penguin's contract with Barack, sold for more than $60 million.
No wonder she isn't interested in public office.