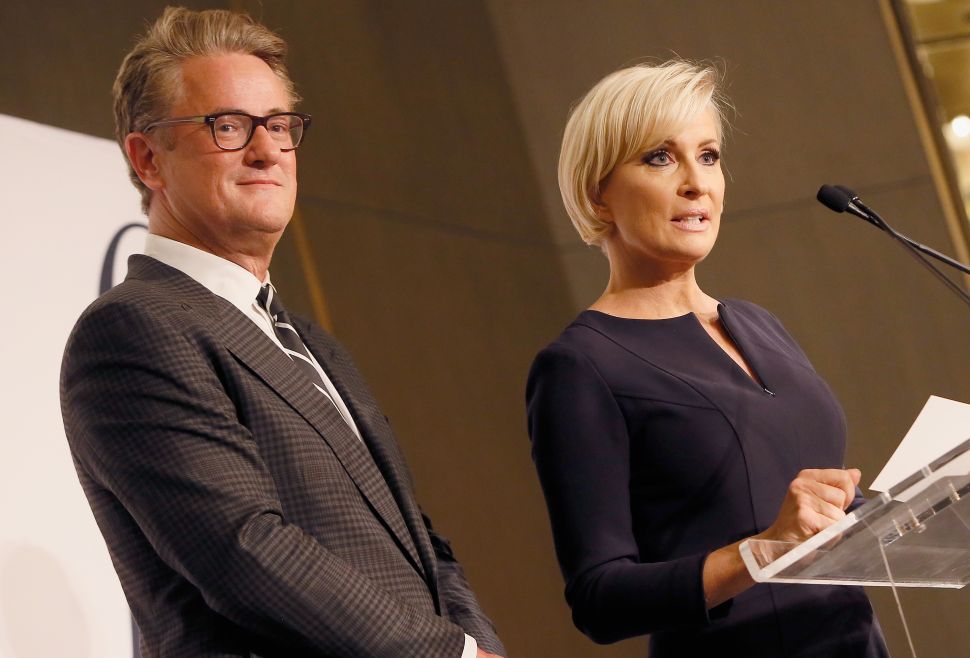 Yesterday, the folks at MSNBC's Morning Joe accused senators who were defending President Donald Trump after his alleged "shithole countries" remarks of lying. Today, co-host Mika Brzezinski has expressed her disappointment with Trump's clean bill of health.
On Tuesday, Trump's physician revealed that the president is mentally fit for office and in good physical health. Dating back several administrations, it has become customary for the results of presidential physicals to be made public. But Brzezinski said the doctor's findings actually made her feel worse.
"I'm not sure if it makes me feel better that this doctor says that he has no cognitive issues," she said on this morning's show. "Makes me feel worse and more worried for the country."
"A bad guy," Brzezinski continued. "He bullies people. He accuses them of giving sexual favors. He maligned people. He lies. He calls countries shitholes. This is all not due to some sort of mental deficiency. This is who he is."
"This is who he is," she repeated. "Fantastic."
You can see her full comments in the video below.
Brzezinski, Morning Joe host Joe Scarborough and even guests on the program have long questioned the mental state of the president.
Recently, they described Trump as "demented and deranged" over his North Korea nuclear tweets. Scarborough has even compared the president to his mother, who suffers from dementia. The host also claims that other Republicans describe Trump as "unstable" when the cameras aren't rolling.
But with this new information, the Morning Joe crew turned their attention to the president's reported weight, which was listed at 239 pounds. Many on Twitter have joined in their skepticism by posing side-by-side photos of athletes with similar listed weights.
Though Scarborough said "we won't question the doctor," the line of thinking that followed did just that.
"I know somebody who is 6'3" and weighs close to 239 pounds ,and all I can tell you is this, if that's what 239 pounds looked like, I would weigh 170 pounds," he said.
"If that's what 6'3", 239 pounds looks like, that is a shock to me. Only because people who I know very well that are 6'3" and weigh close to 239 pounds look like they weigh about 30 to 40 pounds less than that."
MSNBC finished 2017 as the biggest gainer in terms of total viewers year-over-year. The network rose 50 percent in primetime total viewers, and placing as the ninth most-watched channel in all of television, per Nielsen data.