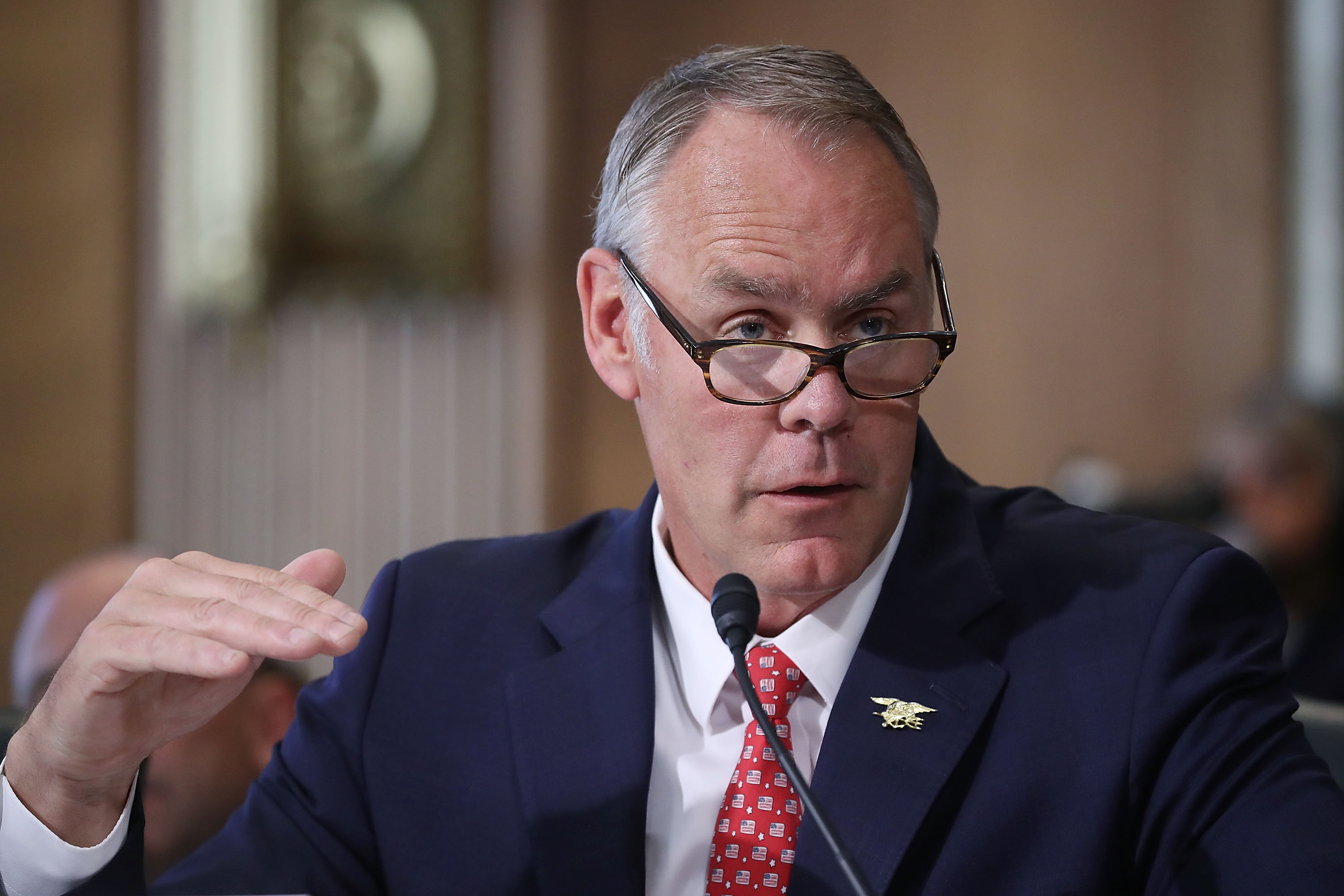 On Monday evening, the majority of the U.S. National Park System Advisory Board packed up their desks and resigned, informing Interior Secretary Ryan Zinke of their collective decision in a letter written by former board chair Tony Knowles. Out of the 12 board members, only three remain.
"From all the events of this past year I have profound concern that the mission of stewardship, protection, and advancement of our National Parks has been set aside," reads the letter, which was sent due to Zinke's refusal to meet with the departing employees in person. "I hope that future actions of the Department of Interior demonstrate that is not the case," it continues.
The National Park System Advisory Board is a bipartisan group intended to advise the government on affairs concerning U.S. National Parks and whose main initiatives include "emphasized scientific research and mitigation of climate change," "evolving a more diverse culture of park visitors," and "protecting the natural diversity of wildlife," according to the joint resignation letter.
However, according to Knowles and his fellow departees of the board, the current administration is not fulfilling these initiatives. "We understand the complexity of transition but our requests to engage have been ignored and the matters on which we wanted to brief the new Department team are clearly not part of its agenda," Knowles continued. "I wish the National Park System and Service well and will always be dedicated to their success."
Zinke has made headlines in multiple instances in which his behavior has deviated from the values outlined by Knowles' resignation letter. Zinke began 2018 by announcing a plan to open up billions of acres of United States coastlines to offshore drilling, and he reduced the size of two previously federally protected monuments in Utah—Bears Ears and Grand Staircase-Escalante—by roughly 200 million acres. He also received major scrutiny from the FBI after awarding Whitefish Energy, a small and inexperienced company from his hometown, a massive $300 million deal to rebuild Puerto Rico's power grid after Hurricane Maria.
"We resigned because we were deeply disappointed with the department and we were concerned," Knowles told The New York Times, also stating that Zinke "appears to have no interest in continuing the agenda of science, the effect of climate change, pursuing the protection of the ecosystem."
Francesca Friday is a New York City-based National Politics, Health and Lifestyle contributor for Observer.