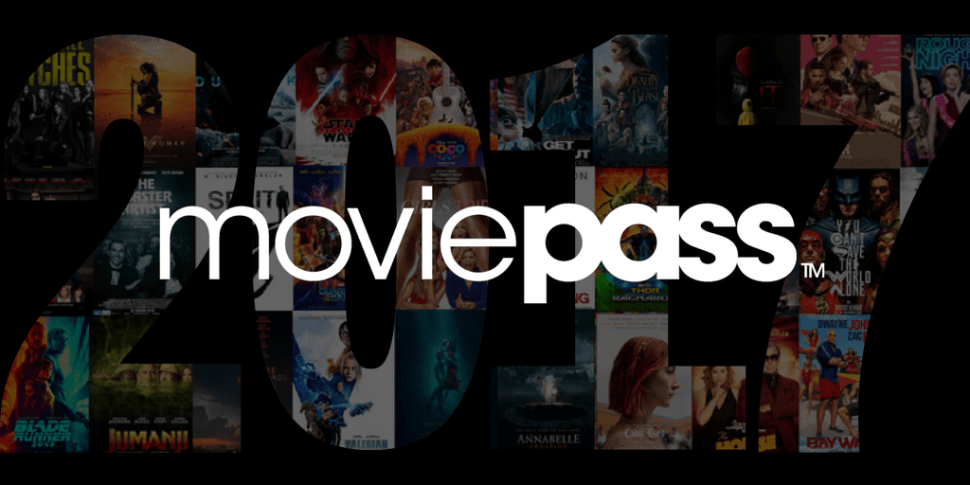 Can the traditional movie business be saved?
It's a question that major chains like AMC and Bow Tie Cinemas need to be asking as streaming continues to eat into its business. It's hard to compete with the comforts and low-cost of home viewing as theaters know all too well.
Domestic ticket sales have been on a steady decline since 2002 with theater chains seeing a sharp 22 percent drop in ticket sales, per the-numbers.com. Amazon Studios is producing Oscars-worthy films like Manchester by the Sea and The Big Sick, and now Netflix is releasing $100 million blockbusters like Bright that are attracting big audiences. How do the old models compete?
One source of hope is Helios and Matheson Analytics' MoviePass, which just crossed 1.5 million monthly subscribers, according to Deadline. The service offers customers unlimited movie tickets at participating theaters, which currently numbers north of 4,000, for a flat rate of $9.95 per month.
"MoviePass is attracting people back to the movie theaters by lowering their cost, which we believe is transformational for the industry," Ted Farnsworth, Chairman and Chief Executive Officer of HMNY, said in a statement. "We believe the data MoviePass collects from these million and a half movie-goers will become an important asset to our partners and the future of the movie industry."
Added Mitch Lowe, Chief Executive Officer of MoviePass: "Based on the dramatic increase in the number of MoviePass subscribers over such a short period of time, we believe MoviePass will continue to grow its subscriber base significantly. We're giving people a reason to go back to the movie theaters and they're going in droves. With awards season here, we hope we can make Hollywood and exhibitors very happy by filling seats with eager audiences."
When reached for comment, a MoviePass representative provided an additional statement from Lowe: "Consumers want to go to the movies more often and they have been looking for a way to do so. We provide a great value for consumers to see a broader variety of films, resulting in higher traffic for theaters and broader exposure for studios. The tremendous momentum we've seen in the last month demonstrates that consumer appetite remain strong with no sign of slowing down."
There's no doubt that movie theater chains are in desperate need of an injection of life.
Last year's box office totals marked a two percent dip from 2016 and saw the fewest tickets sold since the-numbers.com began tracking data in 1995. That's right, not even the combined might of blockbusters such as Beauty and the Beast, Wonder Woman, It and Star Wars: The Last Jedi could reverse the downward trend. Nowadays, theater chains rely mostly on concessions to turn a profit thanks to the decline in foot traffic.
What's more, China's box office rebounded in a big way from a shaky 2016 and is now on pace to overtake the U.S. as the most important market in cinema. So MoviePass couldn't come at a better time.
However, there is concern that their model is unsustainable. Industry insiders are skeptical that the flat rate of $9.95 can make up the difference for average metropolitan movie ticket prices, which MoviePass pays full price for. The holiday box office saw a gross of $1 billion thanks to The Last Jedi and Dwayne Johnson's Jumanji: Welcome to the Jungle, but Lowe told Deadline back in November that "We're funded properly to pay for" the uptick in business.