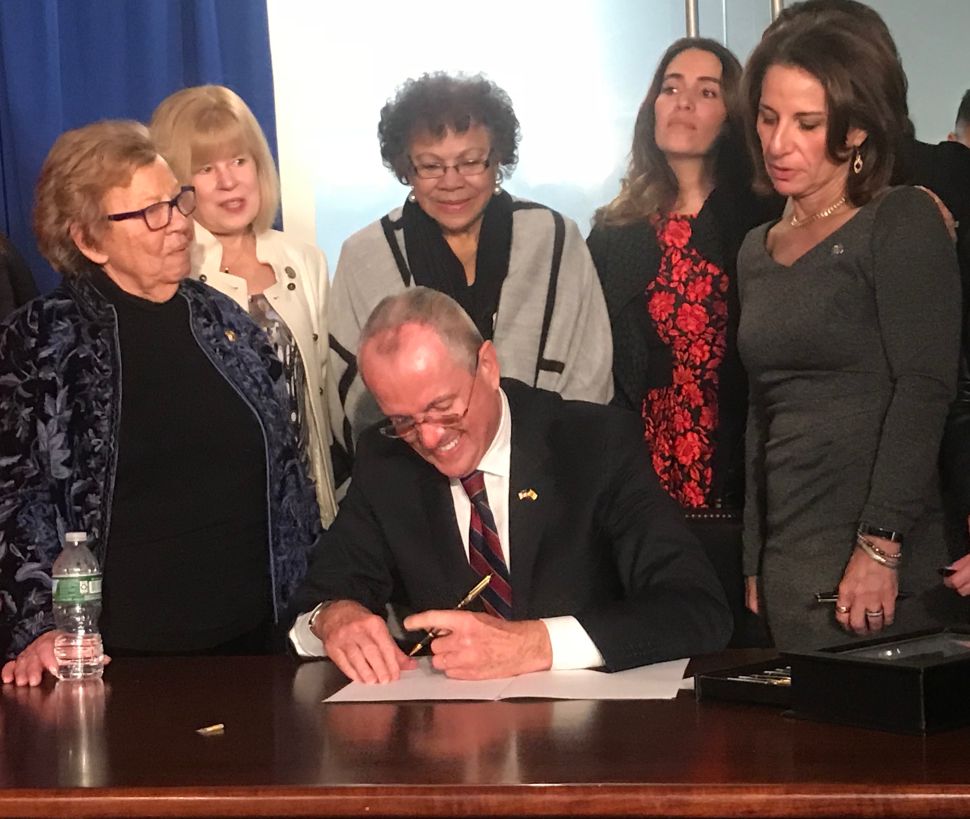 In his first official action after being sworn into office, Gov. Phil Murphy signed an executive order on Tuesday to promote equal pay for women.
Murphy's first executive order prohibits state agencies from asking job applicants about their salary history. The action is intended to ensure women receive salaries based on their skills and experience, not what they earned in the past. In addition, the executive order bars state entities from investigating a prospective worker's current and previous pay.
"I'm signing the executive order, this executive order, to move our state even closer to meeting the principle of equal pay for equal work," Murphy said during a signing event outside the governor's office. "The concept is a cornerstone of our efforts to build a stronger and fairer economy in New Jersey. It's why I'm making this the focus of my first executive order."
Women working full-time in New Jersey earn, on average, 82 cents for every dollar earned by a man in a full-time position, according to the governor's office. The disparity is worse for women of color: African-American women earn 58 cents for every dollar earned by a man, while Latinas earn 43 cents to the dollar, according to the governor's office.
Murphy only has authority to prevent state entities from asking about salary history, but lawmakers who attended the event promised to send him a bill to implement the ban statewide. Former Gov. Chris Christie had vetoed similar legislation.
Advocates for equal pay say salary histories are one of the biggest contributors to pay inequity, as they create a cycle of women receiving salaries that are artificially lower than their male counterparts.
"In the wage issue, our history becomes a chain around our ankles in order to move forward," said Sen. Nia Gill, a prime sponsor of the bill.
Murphy did not take questions from reporters, some of whom were forced to sit on the floor. The large media room was packed with lawmakers, activists and union leaders, creating a chaotic first event for the new governor.