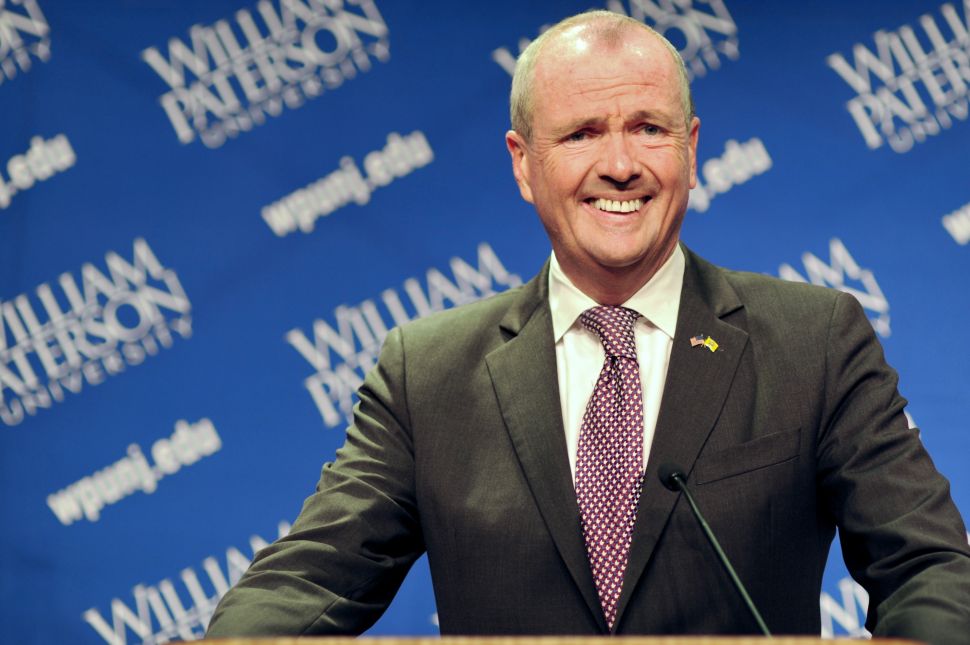 Gov. Phil Murphy said Friday that New Jersey will join New York and Connecticut in filing a legal challenge to the Republican-led federal tax overhaul, arguing a new cap on state and local tax deductions is unconstitutional.
In a press call with Governors Andrew Cuomo of New York and Dannel Malloy of Connecticut, Murphy said he recently signed a common interest agreement with other states and that he expects a joint lawsuit to be filed within a few weeks. The Democratic governors said they are seeking other like-minded states to join their group.
The new tax law caps the state and local tax deduction at $10,000, a move that's expected to disproportionally harm some residents in high-tax states like New Jersey, which has the highest property taxes in the nation.
The governors didn't specify any legal claims, but Cuomo suggested the tax law violates states' rights and the Constitution's equal protection clause, arguing it targets a handful of states that didn't vote for President Trump. Murphy called the new tax law a politically-motivated "punishment of blue states."
"I pledge that our administration is going to explore every legal mechanism to fight for our taxpayers," Murphy said. "We believe substantively there is a very strong case."
At an unrelated event later on Friday, New Jersey Attorney Gurbir Grewal said the states were still working out the details of the lawsuit, such as where it will be filed and what sort of relief the states will seek.
Murphy said he will explore other ideas to minimize the impact of the SALT deduction cap, such as allowing residents to make charitable contributions to their local governments and get a property tax credit. He also expressed interest in Cuomo's proposal to establish a statewide payroll tax system to offset changes to the federal tax code, calling the idea "quite compelling."