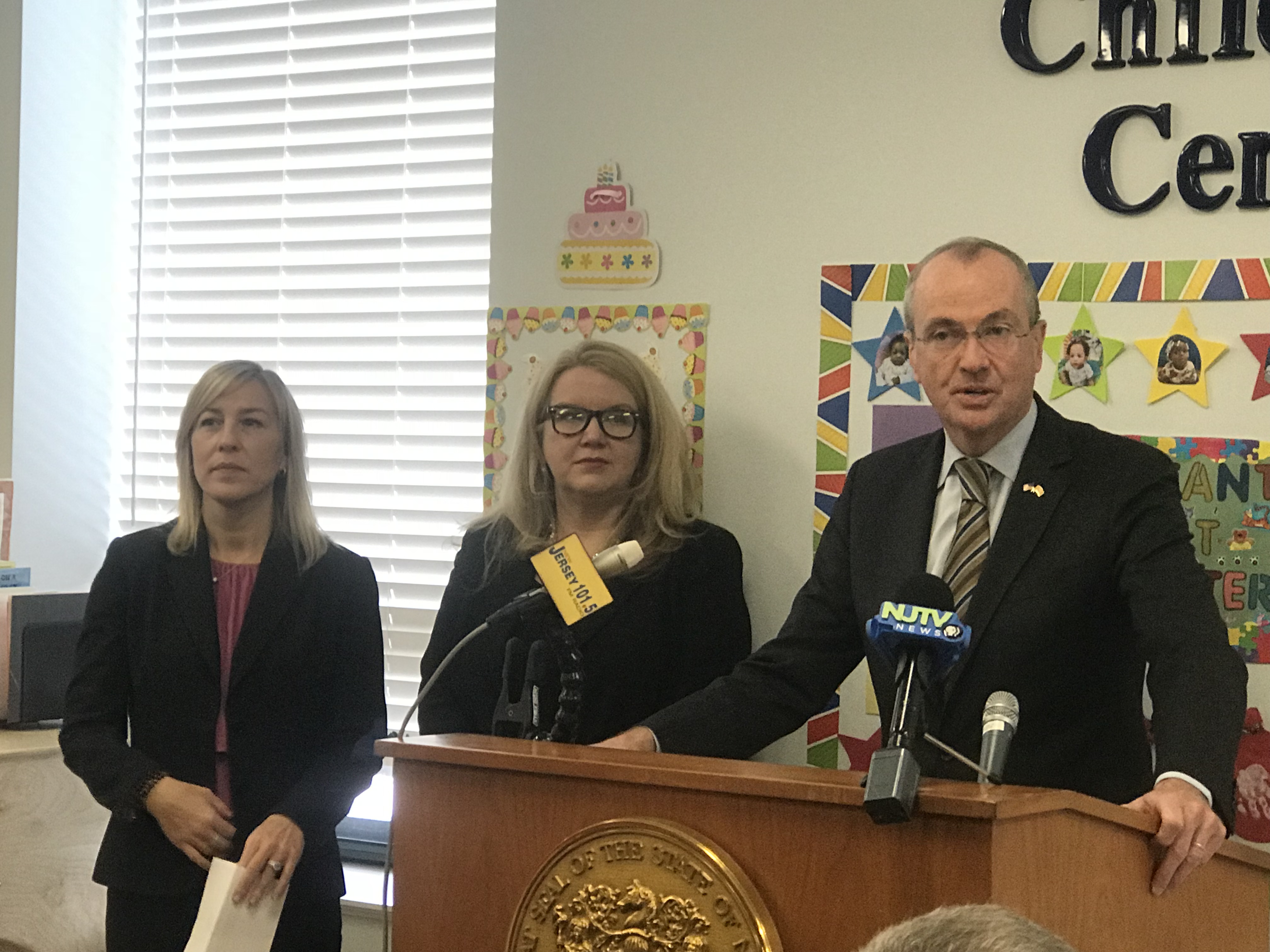 Governor-elect Phil Murphy on Wednesday announced his nominees to lead the Department of Human Services and the Department of Children and Families.
Murphy chose Carole Johnson, a former health policy advisor for the Obama administration, to be the next DHS commissioner, and he tapped Christine Norbut Beyer, an ex-director of the New Jersey Division of Youth and Family Services, to serve as commissioner of the DCF. Both nominees must be confirmed by the state Senate.
"These are two of the most consequential positions in state government, with the lives and dignity of countless New Jerseyans in the balance," Murphy said at a news conference in Homefront, a social service campus in Ewing Township. "We need strong leadership that understands that even one person falling through a hole in the safety net is one too many."
With about 13,000 employees serving roughly 1.5 million residents, the DHS is New Jersey's largest agency  The department manages the state's $15 billion Medicaid program and other services for the poor and those with developmental disabilities.
Johnson, a 48-year-old raised in North Cape May, was senior health policy advisor on the White House Domestic Policy Council. Before joining the Obama administration, she was a health policy researcher at George Washington University.
"This has been the cause of my life," Johnson said. "Should I be confirmed, I will work to help you realize your vision of a stronger and fairer New Jersey that recognizes that meeting the needs of each of our citizens is vital to our shared future."
Johnson would replace current DHS commissioner Elizabeth Connolly, who was officially sworn into the position last month after serving as the department's acting commissioner since February 2015.
The DCF, created in 2006, manages the state's child behavioral health and welfare system. The department investigates allegations of abuse or neglect and manages the state's foster care system.
Norbut Beyer, 49, previously served as an assistant commissioner of the department. Since 2012, she has been a senior director at Casey Family Programs, a national foundation focused on foster care and child welfare.
"While I understand that it's my professional experience and accomplishments that qualify me for this positon, it's my heart that calls me to this work and continues to push me forward, striving for excellence for children and families," she said.
Beyer would replace DCF Commissioner Allison Blake, who has led the department since June 2010.
Murphy, who takes office on Jan. 16, has rolled out several planned nominations over the last few weeks. So far, he has picked Lieutenant Governor-elect Sheila Oliver to be the commissioner of the Department of Community Affairs; Bergen County Prosecutor Gurbir S. Grewal to be the next attorney general; Assemblywoman Liz Muoio (D-Mercer) to be state treasurer; former administrative law judge Passaic County Freeholder Tahesha Way to be secretary of state; Florida Turnpike Enterprise Chief Diane Gutierrez-Scaccetti for commissioner of Transportation; former Environmental Protection Agency official Catherine McCabe for commissioner of the Department of Environmental Protection; and state Homeland Security and Preparedness Acting Director Jared Maples to serve as the director of the HSP.