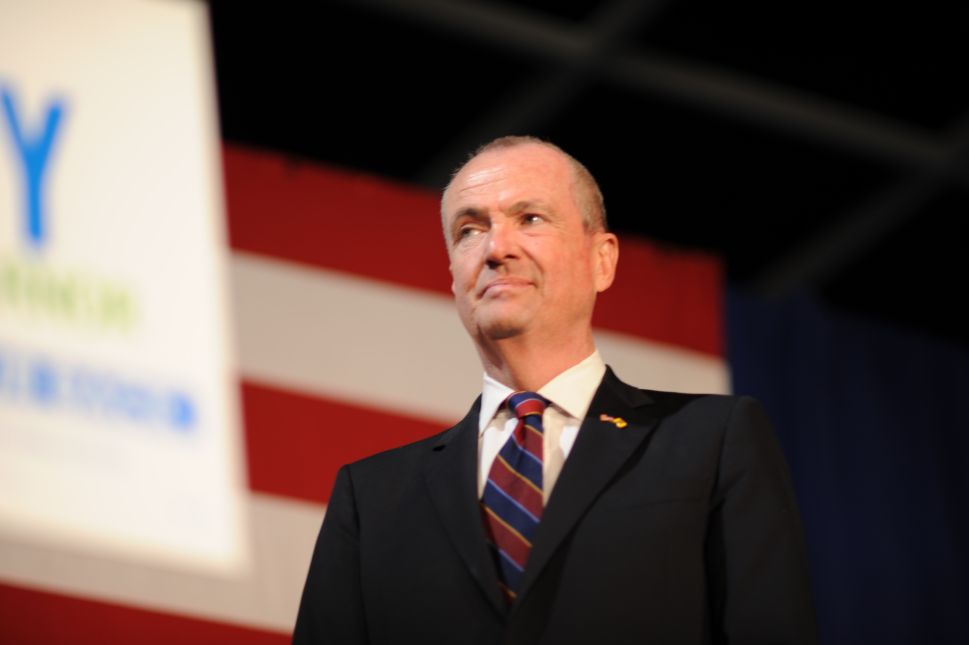 Gov. Phil Murphy said on Friday that his administration will reverse a Christie administration policy that loosened restrictions on who can carry a handgun.
The Christie administration watered down a regulation last year that requires people to show a "justifiable need," or an urgent ongoing threat, to get a handgun carrying permit. Regulations had long required applicants to prove they faced "specific threats" to obtain a permit, but Christie's new rule lowered that threshold by requiring only "serious threats."
During a news conference inside the Trenton YMCA, Murphy and state Attorney General Gurbir Grewal said they will return the handgun rule to what it was before the Christie administration's amendment.
"New Jersey cannot and must not become part of the race to the bottom that we're seeing across the country," Murphy said. "There already are too many guns in our streets and simply adding more into the equation will not make us or our communities any safer."
Democrats in the legislature sued in April to block the Christie administration's regulation change after they passed resolutions declaring that the new rule defied their "legislative intent." The case is still in court. Grewal said Friday that the Murphy administration will pause the lawsuit as it works to reverse the previous administration's action.
"Not only was the inclusion of that 'serious threats' expanded language legally challenged by the legislature as incorrect, it also has the potential to create confusion, legal confusion among applicants who may mistakenly think that generalized fears are enough in this state to get a handgun carry permit, and that's simply not the case," Grewal said.
Murphy has pledged to sign several gun control bills vetoed by former Gov. Chris Christie, including measures aimed at reducing the size of gun magazines and banning the sale of .50-caliber rifles.