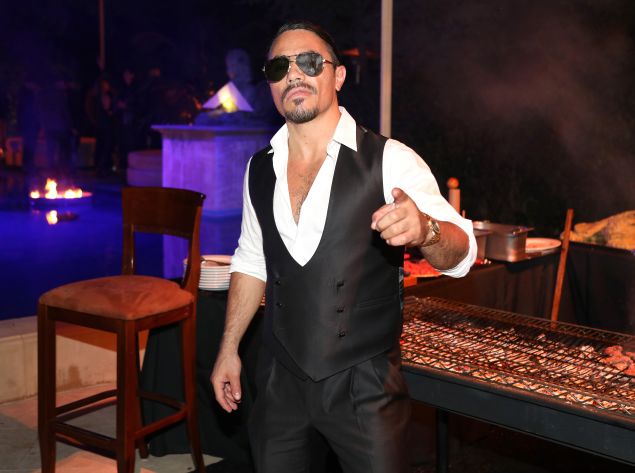 I am a native New Yorker. Whether for work or play, I dine out multiple times a week, often at some of the best restaurants this city has to offer; Cipriani Soho, Nobu 57, the Mark Hotel and The Grill can't be beat. I enjoy fun dining, great food and a scene, which I know comes with a high price tag. I appreciate the effort that goes into crafting a quality meal and experience, and, as a marketer, I'm no stranger to the concept that this comes at a cost.
Never in all my years of fine dining have I had as disappointing an experience as I did this week at Salt Bae's new Nusr-Et NYC restaurant. It was awful: the service, the food and the crowd. What a disappointment. They actually refused to serve tap water to a member of my party who simply prefers to drink New York's finest. It seemed like someone had gone out of their way to make the venue offensive.
Steaks run from $70 to $275. No matter how much show comes on the side, when you pay that much, you expect a meal that tastes good. My friends noted that their meat was tough with globs of fat and gristle, and severely lacking in flavor. Even an order of spaghetti was $70, though the $7 Diet Coke didn't bother me as much.
We paid our visit to the restaurant during its opening week and my cohorts included a successful entrepreneur, a leading media publisher and a real estate mogul. We didn't spot any familiar faces in the half-empty dining room. Word must travel fast; diners are already be skipping the spot in favor of nearby Avra, Milos or Nellos. 
Evidently, my experience wasn't unique. Multiple negative reviews have followed since the restaurant's opening, including from The NY Post (who deemed it a rip-off), NY Eater and GQ (who rightfully noted that all you need to know about this place is that they don't serve tap water).
After paying our $1,400 bill, we left feeling taken advantage of. As someone accustomed to paying a premium for great dining experiences, I never expected to shell out so much for so little. But it wasn't really the price that offended me so much as the attitude. The wait staff were rude, and certainly part of the reason for the faltering atmosphere. This experience serves as an important reminder for me, someone who works in PR, that social media hype can be extremely deceiving. Yes, I took a picture with Salt Bae, but some pictures aren't worth a thousand words.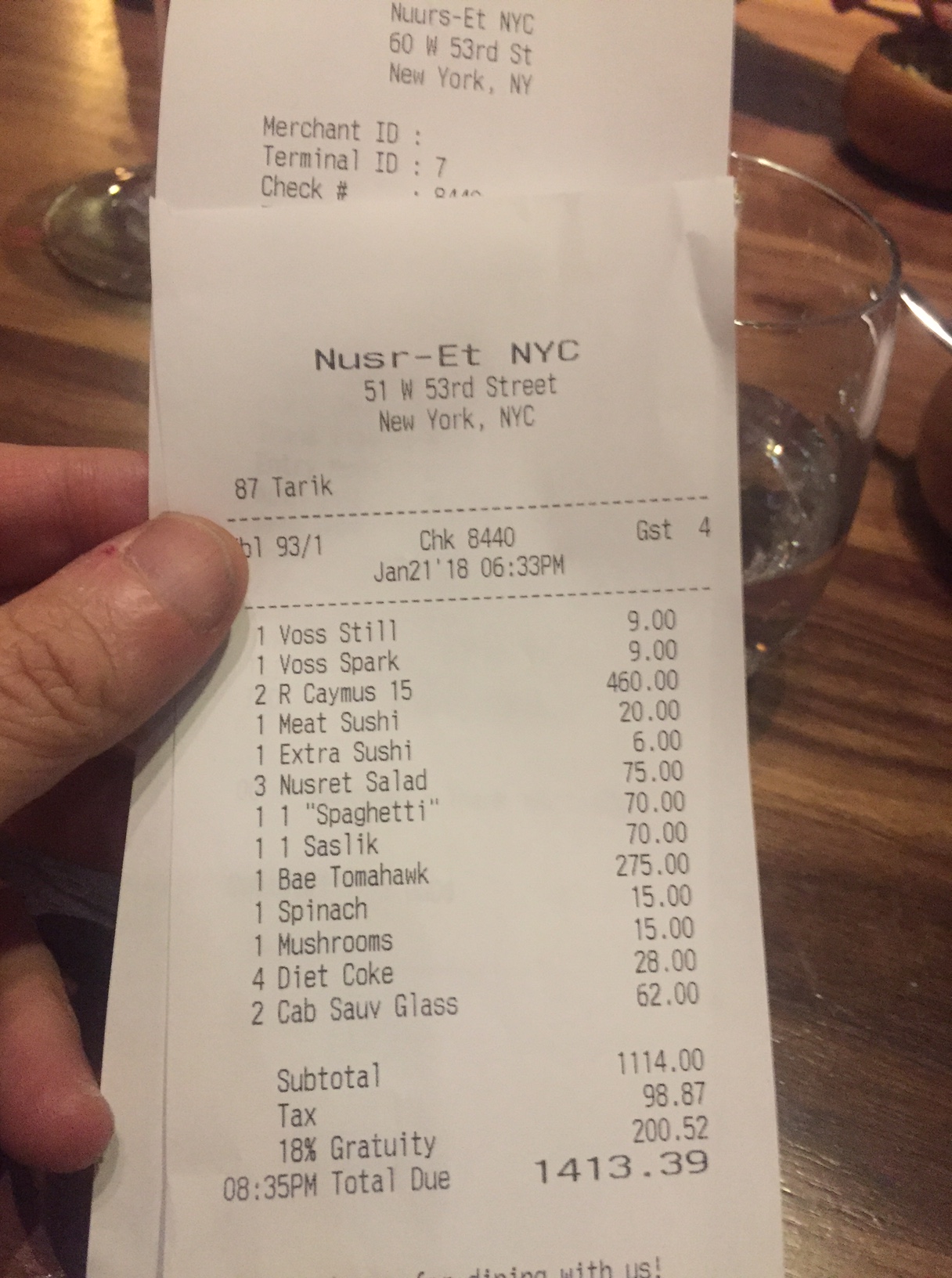 I love my city, I love the many restaurant choices that exist here, the various types of cooking, the specialties, and the larger-than-life chefs known as much for what they cook as their outsized personalities. It's one of the great things about New York. If you can make it here, you'll make it anywhere, as the song says. But for Salt Bae to make it in New York City, a lot is going to have to change. We ain't in Kansas or Miami anymore, buddy.
Ronn Torossian is the CEO of NY based PR firm, 5W Public Relations. Read his full bio here.