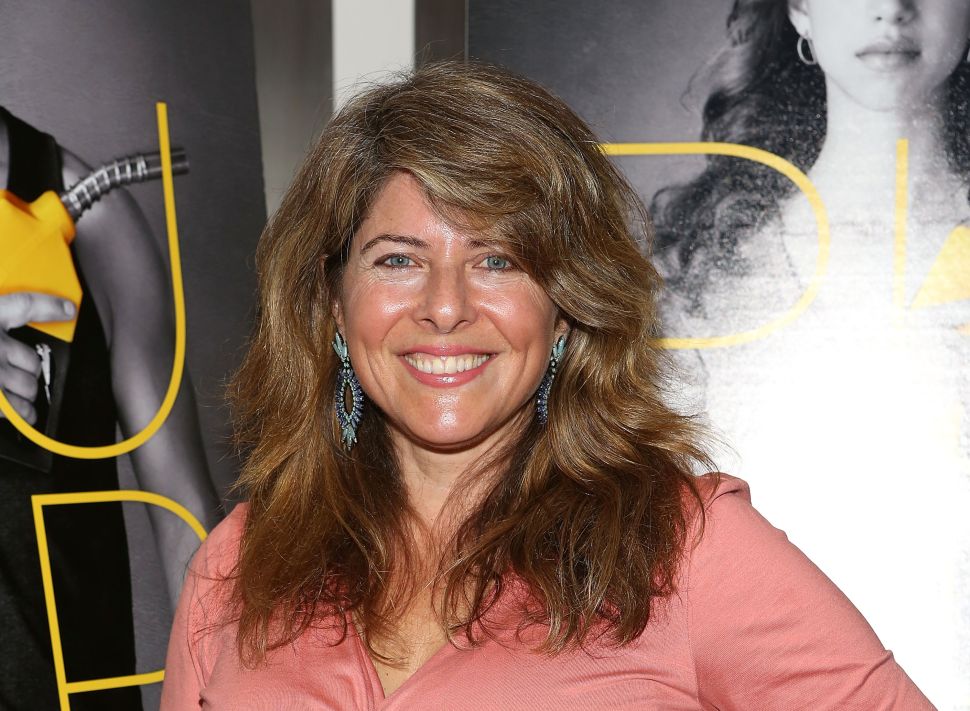 Naomi Wolf is best known for writing The Beauty Myth, but her feud with Yale University and one of its most famous professors is anything but beautiful.
This week, the feminist author accused Yale officials of blocking her from filing a complaint against literary critic Harold Bloom. Wolf alleges that Bloom groped her inner thigh in 1983, when she was a college senior taking an independent study course with him.
According to Wolf, Bloom invited her to his home to discuss her project. But after he touched her thigh, she became nervous and vomited into his sink. Disgusted by this, Bloom called her "a deeply troubled girl" and never met with her again.
Wolf first made the accusation of "sexual encroachment" public in a 2004 New York magazine article, hoping to "start a conversation… to ensure that unwanted sexual advances of this story weren't still occurring."
Yale was unresponsive, however—and the media also turned against her. One report said Wolf was making "Much Ado About Nuzzling."
But the issue resurfaced in 2015 when Bloom called Wolf "Dracula's daughter" in a Time magazine interview. He also claimed he had "never in (his) life been indoors with" her.
After the Time story, Wolf attempted to file a formal grievance against Bloom (who is now 87 years old) with Yale's University-Wide Committee on Sexual Misconduct. The university refused her request, however, stating too much time had elapsed since the alleged incident.
So Wolf took matters into her own hands.
She went to Yale's campus in person yesterday to stage a sit-in at the provost's office—she even brought a suitcase and sleeping bag since she didn't know how long she'd be staying.
Wolf met with a member of the sexual misconduct committee, but told The New York Times she wasn't satisfied with the woman's response. She remained in the building for another 90 minutes, left for a meeting with a legal adviser and then was barred from reentering the premises.
Wolf has said in the past that she doesn't consider the Bloom incident sexual harassment and that she did not think herself a "victim." Her main goal is to change the conversation at Yale.
"The atmosphere of collusion that had helped to keep me quiet… was still intact—as secretive as a Masonic lodge," Wolf wrote in New York.
Wolf isn't the only Yale alumnus worried about the school's culture.
In recent years, current and former students have described Yale as a "sexually hostile" environment. They have also revived sexual misconduct allegations against multiple professors (including Wolf's encounter with Bloom) in the wake of the #MeToo movement.
"Yale is committed to preventing and addressing sexual misconduct, and it takes all such allegations seriously and strives to treat all complainants with respect and concern," a university spokesperson told Observer.
Wolf has not responded to Observer requests for comment.