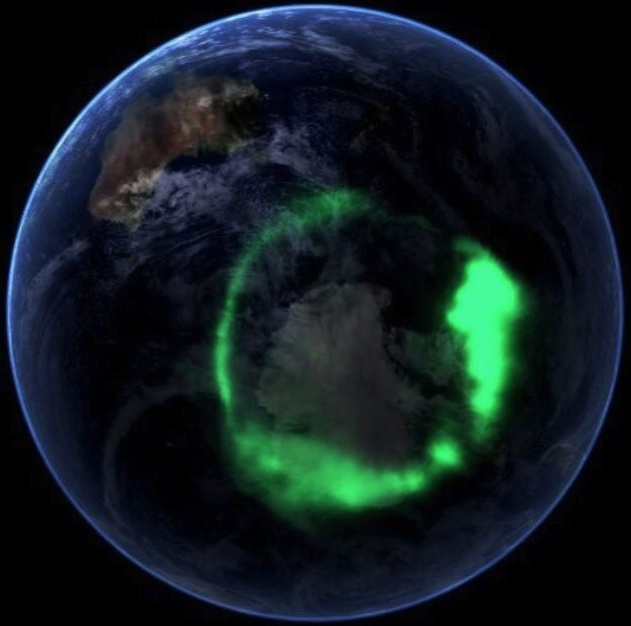 NASA just received an "image" 13 years in the making.
The space agency confirmed last night that a satellite discovered in high earth orbit last week was the agency's IMAGE spacecraft. NASA had lost contact with the satellite on December 18, 2005, and assumed it was lost.
Amateur astronomer Scott Tilley first spotted IMAGE on January 21 when he was looking for an entirely different object, SpaceX's Zuma payload for the U.S. government (which is still missing). Tilley noticed an unfamiliar curve in his data and wrote on his blog that the curve's satellite signature resembled the missing NASA craft.
IMAGE lifted off in 2000 on a mission to explore Earth's magnetosphere. It completed that task and continued working past its two-year mission lifespan, but it failed to make contact with NASA on a routine pass in 2005. The IMAGE mission was officially closed in 2007.
But Tilley told Observer that as he began exploring, he became more and more convinced that IMAGE was still alive.
"The probability of it coming back to life was pretty good, it just didn't happen in the timeline NASA hoped for," Tilley, who's been doing astronomical research since he was 10 years old and has an "intense personal interest" in the space program, said.
IMAGE also made a direct overhead pass over Tilley's home in British Columbia, confirming his suspicions.
At his wife's urging, Tilley contacted NASA on January 24 about his discovery—the agency responded within hours. Astronomers in Britain and the Netherlands also reached out to Tilley on Twitter, independently verifying his discovery and providing their own data on IMAGE signals from as far back as October 2016.
Engineers at NASA's Goddard Space Flight Center in Maryland detected signals consistent with IMAGE after scanning the skies with a dish antenna. Several other ground stations confirmed this data, and the agency also found that the craft's identification code matched the missing satellite.
"The analysis work done by Mr. Tilley was very credible," IMAGE Mission Director Richard Burley told Observer in an email. "We knew it was possible that IMAGE could come back on."
NASA will attempt to reestablish contact with the satellite this weekend using deep space radio antennas.
While IMAGE is still operational, NASA must now update its software and databases, which are 13 years out of date.
"The types of hardware and operating systems we used back then do not exist today," Burley said. "I'm certain that we'll run into compatibility issues between our old databases, procedures, scripts and programs, and what hardware and software we can run on today."
Once the IMAGE systems update successfully, NASA will attempt to remotely reactivate its science payload and stabilize its position. Hopefully it will begin "imaging" space again soon.