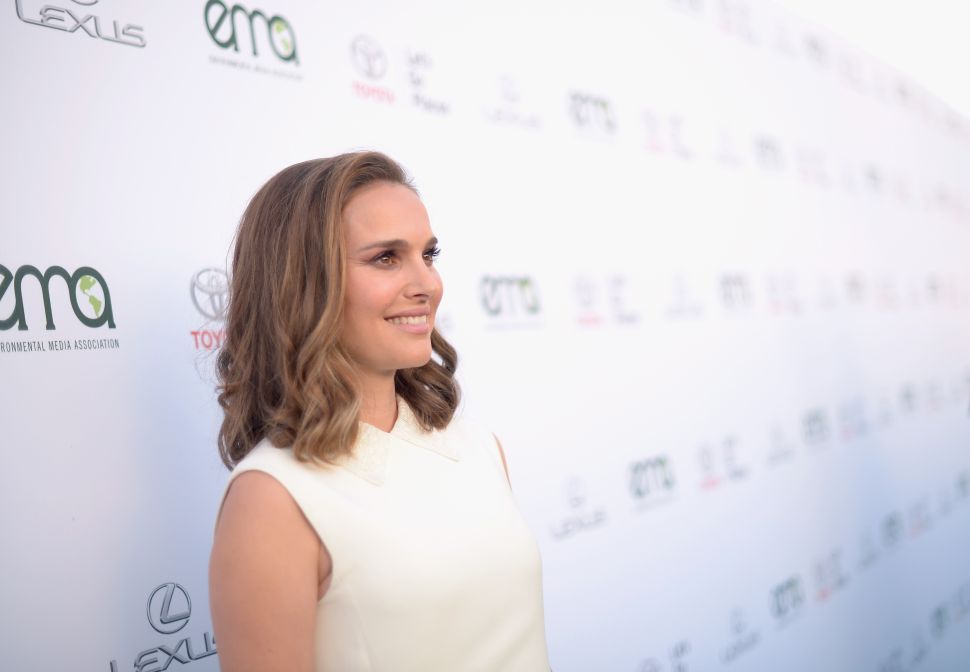 We've written before how excited we are for Natalie Portman's upcoming eco-horror Annhiliation from writer/director Alex Garland (Ex Machina), hitting domestic theaters in February and Netflix for all you international moviegoers. Now, the Academy Award-winning actress has lined up her next interesting project.
Variety is reporting that Portman will join Jude Law in Vox Lux. The film is written and directed by actor Brady Corbet, who made his directorial debut in 2015 with The Childhood of a Leader, which took home a couple awards at the Venice Film Festival.
Rooney Mara was originally attached to the project, with Portman getting involved after she dropped out.
For a while there, it looked as if Vox Lux was going to lose her as well after producer Bold Films delayed the project. The studio took a box office hit with Jake Gyllenhaal's Stronger (just $6.6 million worldwide) last year, a film that deserved to be seen by more people. This prompted a company-wide reset and several staff layoffs, but as Variety reports, the outfit is on more solid ground after landing a domestic deal for the critically acclaimed Sundance film Colette starring Keira Knightley.
So what is Vox Lux about?
According to the log line, the movie "follows the rise of 'Celeste' from the ashes of a major national tragedy to pop superstardom. The film spans 15 years and traces important cultural moments through the singer's eye, starting in 1999 and ending in the present day."
"We are thrilled to welcome such a stellar actress as Natalie Portman to the cast," Bold Films Chairman Michel Litvak told the outlet.
"I was mesmerized by the scope and vision of Brady's first film, Childhood of a Leader," ALP principal Andrew Lauren said. "I don't think Brady is of this century. His work is more reminiscent of a Sergei Eisenstein or Fritz Lang. When you sit with him, his encyclopedic knowledge of film is intimidating and his passion is infectious."
"Andrew Lauren and ALP are an outstanding strategic partner, and we are excited to work with them," said Bold Films CEO Gary Michael Walters.
Last year, Portman was nominated for Best Actress for her role as Jackie Kennedy in Jackie.