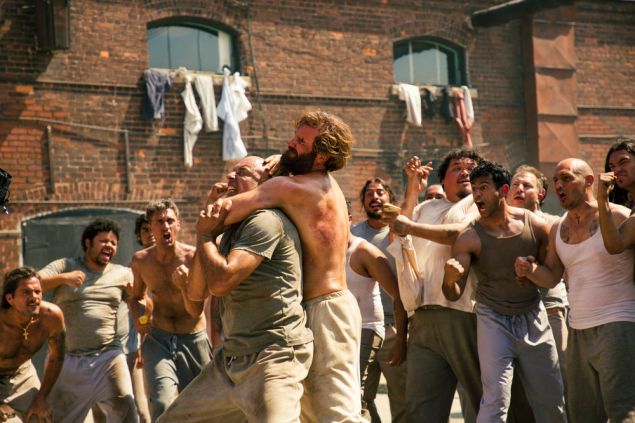 "Sometimes to make something continue to work you have to make big changes," says Greg Plageman.
Plageman is talking about his work on the action series Taken. As Executive Producer, he's shepherding the series as it moves forward into its second season.
The narrative follows former Green Beret and CIA operative Bryan Mills who uses his "very particular set of skills" to complete rescue missions. Whether it's the life of a loved one, a treasured possession or a dangerous international secret, Mills stops at nothing to get back what has been taken and punish those responsible. In 30 years, this character is destined to become the Bryan Mills feature in the Taken films.
As the series enters its second season, it's been revamped, cutting certain characters, adding others, changing venues and most importantly refocusing the main storyline.
"This season is completely different," says Clive Standen who plays Bryan Mills. "I feel like the first season was introducing things. We needed to come up with a set of rules so that Mills can break them. We were telling much of the origin story and now we feel like we don't need to labor that. He has his grief [over the death of his sister] and he's moved past it."
Standen goes on to say, "Now we've refocused specifically on Bryan Mills. He works with this team, but he's on his own a lot and when he's committed to something you're going to have to put a bullet in his head to stop him."
Mills' team this season consists of his former handler Christina Hart, now running her own private security firm and a pair of unusual allies—a former soldier and master negotiator named Santana and dangerous super-hacker who calls himself Kilroy.
Kilroy is played by Adam Goldberg, who describes his character, saying, "I don't think of him as a 'black hat' actually, but really more of like a 'grey hat' in that he's ideological. He's anti-establishment but he has his reasons for doing things and they aren't just for personal gain or for the sake of being malicious."
One of the things that Goldberg likes about Killroy is that he comes to the team through a very unconventional channel. Christina, who once put him prison, reverses course and recruits him. "I like that she flips like that. That connection between us makes our interaction very interesting," says Goldberg.
While Mills is out in the field, his team works out of a building that's clearly designed to be an office that looks very much like a bank. While the Toronto set of the gang's lair is vast and highly-detailed on the inside, its outer shell nondescript shell is actually part of a carefully thought our plan, say Plageman. "I like the idea of things hiding in plain sight," he explains.
Within those walls, Standen says that the team dynamic has shifted a bit. "Last year, because he was working in the CIA, it was all very government conspiracy all the time. Now we have our own unit so we're allowed to do what we want. It's a lot about being like an equalizer at times. Sometimes it's really about sticking it to the man."
When Mills is in action it's Standen, who does all of his own stunts, explaining, "I have five years of [the TV show] Vikings behind me. They didn't have anyone to double for us on that show so I learned to literally roll with the punches because you couldn't stop rolling when something went wrong. And, sometimes that's the best moment on TV."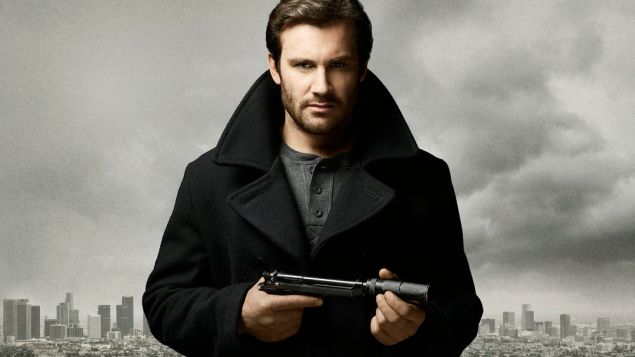 He did admit that he often cracks open a script and thinks, "oh God! I'm going to be in a bath of Epsom salts for a week!"
To keep that action grounded, Standen says, "One thing I learned is that the audience has to believe everything they see. If you're in a super hero film and a super hero starts flying, you believe it. I don't want Bryan running up walls and doing double back flips because it takes you out of the story. When action starts in a show you don't want the story to stumble, you have to use that to drive the story or learn something about the characters."
Jennifer Beals who plays Christina Hart says that her character's role is to get the best out of her team. "Everyone has gifts and you want to really use those. The whole point of having a team is getting everyone's best out on the table so you can solve the problem."
She says that her character is a leader and facilitator but that, "That's not to say that she's not going to smack someone upside the head," she says with a laugh, then adds, "There's an episode where I do get to hit someone in the face with a gun. I held a gun for so long in that episode my arm got stronger."
About all of the changes, Standen says, "We're on a whole new course now. There's a lot of adventure as this team takes on challenges all over the world. And, these are real issues that we're all facing, that's what moves this show to an even higher level, that realness."
Beals knows that the series is often perceived as a strictly action series in which bleak topics are explored, but she really wants people to know is that, "this is actually a hopeful show. You have a group of people who are dedicated to making a change for good, and everyone wants to see that."
Plageman agrees, saying, "It's all about adapting. Making changes to make things better for everyone. That's always important. We're all over that."
Taken airs Fridays at 9/8c on NBC.
Anne Easton is a West Coast based writer for Observer. She's an Emmy-award winning writer and producer who has worked in news, sports and children's television for FOX, ABC/Disney and the ReelzChannel. Follow her on Twitter at @anne_k_easton.