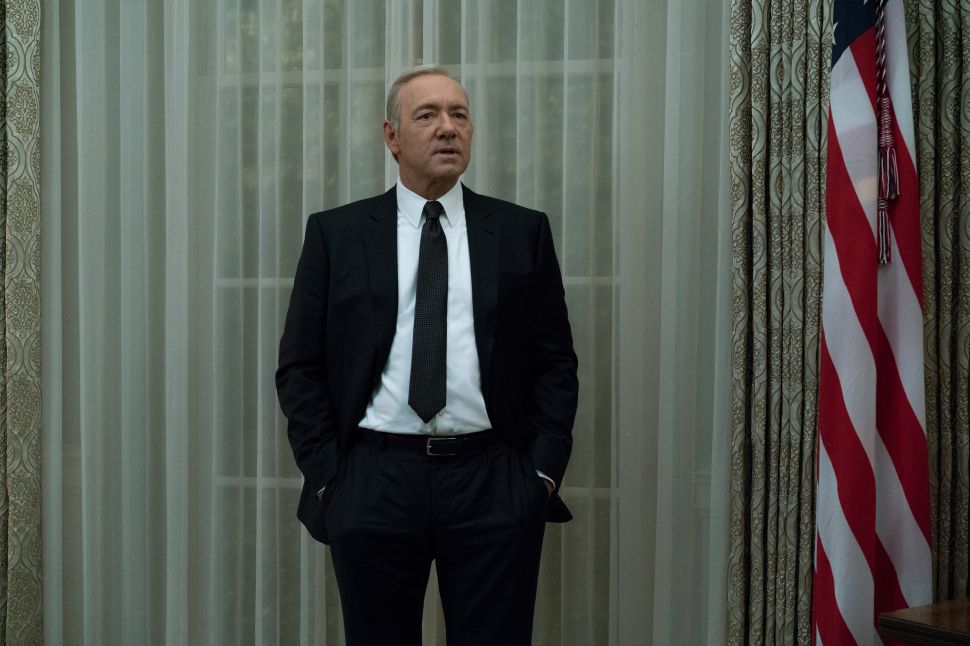 When you're spending $8 billion on content this year, $39 million is barely a drop in the bucket. But when that $39 million is tied into unreleased projects, well, then you have to take a second look.
Netflix announced its fourth-quarter 2017 earnings yesterday and noted a $39 million write-down related to content "we've decided not to move forward with."
During an interview Monday, CFO David Wells said that the charge was "related to the societal reset around sexual harassment." While Wells did say that Netflix has experienced its fair share of write-downs, "we just hadn't had one of this magnitude."
Netflix did not specify what the "unreleased content" is,  but it's likely that the charge comes from abandoned Kevin Spacey projects and a halted Louis C.K. stand-up comedy special.
Spacey was accused of sexual assault last fall, and C.K. admitted to sexual misconduct in November. They are just two examples of a growing list of powerful figures and household names in entertainment that have been accused of such behavior, which has similarly led to the shutdown of production on a number of high-profile projects.
The allegations against Spacey led to Netflix's flagship series, House of Cards, going on an extended hiatus in the middle of production for the upcoming season. Netflix soon parted ways with the disgraced actor and moved Robin Wright's character into the lead role for what they announced would be the show's final run of episodes.
The streamer also trashed Spacey's planned Gore Vidal biopic, which was in the midst of post-production when Netflix backed out. The film is not expected to ever see the light of day now.
Also likely contributing to the Q4 write-down was Netflix's decision not to proceed with a second stand-up special for C.K. Considering the enormous paydays Netflix has given other A-list comedians, we can see where some of the money from that write-down went.
The company also suspended production on season three of The Ranch following rape accusations against co-star Danny Masterson. The streamer said that production would resume shortly without Masterson.
Add it all up and you get a sunken $39 million, roughly the same amount of money it cost to make It, and at least those kids defeated a demonic clown.