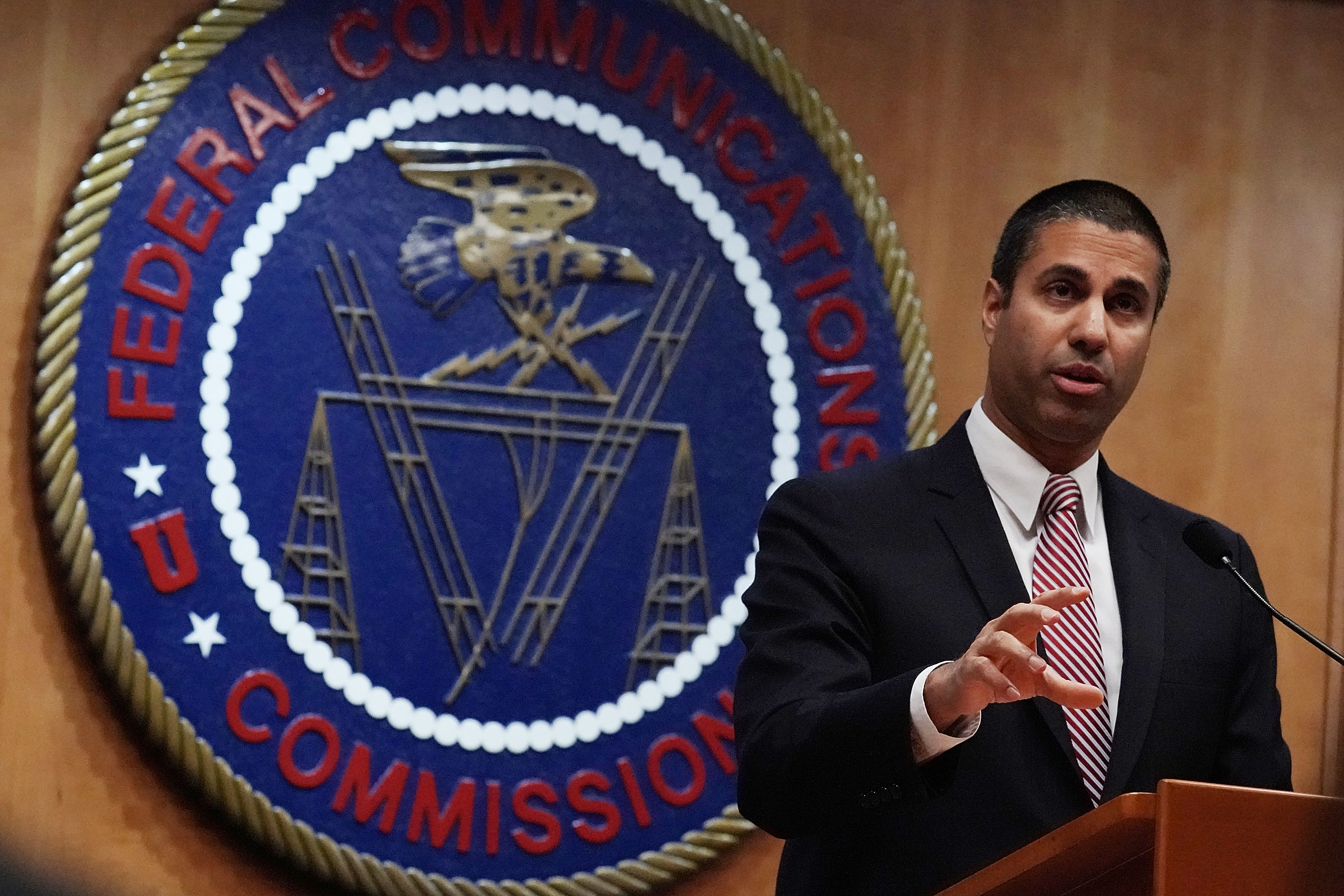 President Donald Trump is a champion for "Fly Over Country" and rural America. Repealing net neutrality was a great step for the Federal Communications Commission (FCC) to spur investment and provide incentives for broadband providers to expand operations in a way that will aid both rural and urban consumers. Unfortunately, the FCC is considering a new proposal that will exacerbate the digital divide between underserved rural America and well-served urban areas.
The FCC's recent actions to start a rule-making process to change the Citizens Radio Broadband Service (CRBS) is a mistake. Rural areas have been left behind. The federal government has promised for years to help rural consumers get better access to broadband services, and this promise has been broken.
The White House even recently tried to cover its tracks by issuing an executive order that promises to expedite requests for rural broadband facilities. It makes no sense for the White House to promise broadband for rural areas while the FCC repeals rules that do the same thing. Trump supporters from rural areas won't be happy when local entrepreneurs, the only group who has a strong profit motive to get rural voters service, flee. Rural Americans will be left behind, victims of America's digital divide.
According to a 2016 FCC "Broadband Progress Report," about 34 million Americans lack access to quality broadband, meaning that 39 percent of rural Americans (23 million) and 4 percent of urban Americans lack access to broadband that meets the FCC's speed threshold for quality service. Worse yet, 68 percent of Americans living in rural tribal lands and 98 percent of those living in rural U.S. territories have substandard access.
The new rule being considered by the FCC with make the divide even bigger and will not help bridge the gap between rural and urban Americans. Bloomberg Government reported, "There are more than 1,500 small, wireless ISPs offering the only source of terrestrial broadband to millions of rural Americans." The story quoted a rural provider as arguing that there are private entrepreneurs who have small and medium size providers that have stayed away from government subsidies and are providing these services. A rules change would drive many of these smaller companies out of business.
The FCC has done some great work to-date, yet this change to the Citizens Broadband Radio Service (CBRS) rules would hurt the very people who put Trump in office. Trump pledged to represent rural Americans, and he still has time to stop his own FCC from doing the opposite.
Hopefully, the FCC will dial back the proposed change and allow the backbone of the American economy—entrepreneurs—to continue to serve rural America.
Brian Darling is the president and founder of Liberty Government Affairs, a government affairs and public relations firm in Washington, D.C. Read his full bio here.