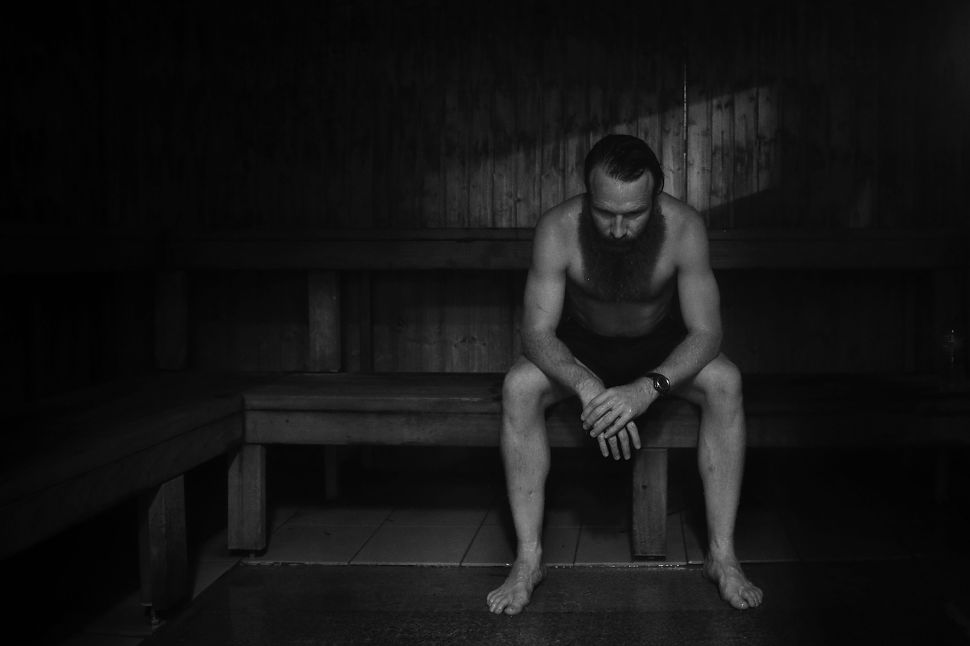 Most fitness enthusiasts treat the sauna in their gym as an afterthought; a way to sweat out some extra toxins after a grueling workout, or a means of repentance after one-too-many whisky gingers at last night's happy-hour-turned-happy-evening. A new study from the University of Eastern Finland has uncovered some interesting science behind the ancient practice, discovering unexpected new health benefits that prove hitting the sauna is so much more than just a quick way to sweat it out.
A previous population-based study by the same research group found that frequent sauna bathing was associated with reduced risk of coronary diseases, sudden cardiac death, hypertension, Alzheimer's disease, and dementia. This study aimed to measure the physical changes that occur in the body while steaming, and determine just how valid those associations are. According to new the study's findings, logging in time at the sauna allows you to reap previously unknown cardiovascular benefits; just 30 minutes of sauna bathing can result in decreased blood pressure, less arterial stiffness, and increased vascular compliance.
The study followed 1,621 middle-aged men living in Finland over the course of 22 years, a country where sauna bathing is a frequent, culturally significant activity. Men who took two to three sauna baths a week lowered their risk of developing high blood pressure by 24 percent, and men who took four to seven sauna baths weekly lowered their risk by 46 percent. Co-author Dr. Jari Laukkanen, a cardiologist and professor of medicine at the University of Eastern Finland, equates this change to the temperature increase that occurs in the body while sauna bathing, dilating blood vessels and increasing the resting heart rate to allow for better circulation.
While sitting in the sauna doesn't compare to the plethora of physical and mental health benefits that come with exercising, the health benefits from a sauna session are similar to some of those that come with a sweaty workout. The verdict? Enjoying the gym sauna post-workout or indulging in a relaxing sauna spa treatment isn't just a hapless indulgence—it's a worthwhile investment in your health and longevity.