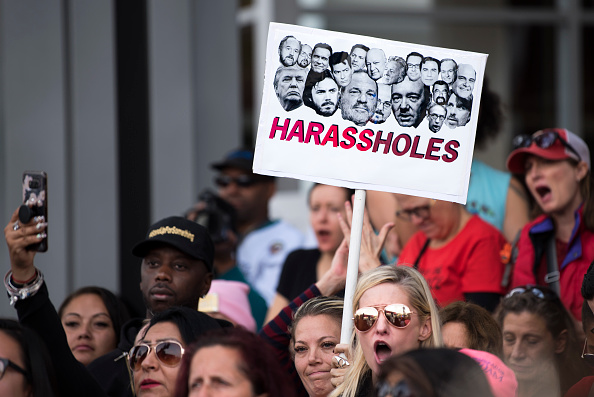 New York City Human Rights Commissioner Carmelyn Malalis will be testifying about the city's broad legal definition of sexual harassment at a California State Legislature hearing on Thursday afternoon on whether the Golden State's standard is sufficient.
In December, California State Senator Hannah Beth Jackson, chairwoman of the California Senate Judiciary Committee, announced that the committee and the Senate Select Committee on Women, Work and Families—which she also chairs—would be holding a "Justice for Victims: Re-examining California's Legal Standards for Sexual Harassment" hearing. It is the first of a series of hearings.
The hearing will examine California's "severe or pervasive" legal standard and whether it sets an unrealistic bar for sexual harassment victims seeking justice for their claims and whether legislation is necessary to ensure a more victim-centered law, according to Jackson.
Jackson invited Malalis to testify at the hearing to discuss New York City's broad legal definition of sexual harassment, how it has helped people report harassment and the effect on women, businesses and the push for gender equity.
In December, the commission held the city's first hearing on sexual harassment in the workplace in 40 years.
"The New York standard of sexual harassment is when we're looking at how someone is treated, the question is: has that person been treated less well?" Malalis told Observer on Wednesday afternoon. "To be treated less well. And if you look at these standards of sexual harassment… under federal law—which I am told is what California state ascribes to—the standard is: was the conduct severe or pervasive?"
New York City currently has one of the broadest legal standards for sexual harassment in the nation.
Unlike the high standards federally, and in California, that make it harder for victims of sexual harassment to get justice, sexual harassment in the city does not have to be defined as "severe or pervasive" to flout the law, according to the commission. In the city, a violation is defined as more than "petty slights and trivial inconveniences."
Any unwanted sexual behavior—including sexual comments or jokes, gestures, touching, texts or emails that result in a "hostile or offensive work environment"—is unlawful in New York City, enabling more victims to get justice through the legal system, the commission said.
"If I were able to apply the New York standard… those same situations, there likely would be a successful claim of sexual harassment under the law," Malalis continued. "And so why this is important: it means that there would be less cases, less complaints of sexual harassment dismissed if you use the New York City standard of harassment."
Neither Jackson nor the California Senate Judiciary Committee immediately responded to requests for comment on Thursday.
In a statement last month, Jackson said the goal of the hearing is to "gain clarity."
"As we do important work confronting sexual harassment within the legislature, it's also important that we take a serious look at our state's current laws in all work environments and the legal context for addressing such issues," she added.
More people have been sharing their stories of sexual harassment and assault across industries amid the #MeToo movement started by activist Tarana Burke. After the Times turned up allegations against Hollywood executive Harvey Weinstein, women have come forward with accusations against other public figures, including politicians, actors and comedians.
Malalis said the nation is "at a time of reckoning on sexual harassment" and that cities around the country are trying to figure out what they can do better to address the issue given that it is occurring across industries. This, she maintaind, prompted New York City to hold its workplace sexual harassment hearing, noting that businesses and employers have been reaching out to the commission.
"That is what I am imagining is happening in California and other jurisdictions nationally," she said.
She believes many states likely adhere to the federal standard.
"I'm often speaking with other people who are commissioners or directors of their own local or state human rights agency in other jurisdictions, and people seem to be more comfortable with the severe or pervasive standard," Malalis noted. "So my guess is that there are many jurisdictions that, like California, also apply severe or pervasive."
Although her testimony is focusing on the legal aspect of the issue, she pointed to other elements that are simultaneously at play.
"I think that there's a piece of what's happening right now that is about different narratives of sexual harassment, personal narratives," Malalis said. "There's a piece of this that deals with what employers should be doing as part of their best practices to prevent sexual harassment or to address sexual harassment when it occurs in their workplace. And there's also a piece of this about what should other employees be doing when they're witnessing sexual harassment being perpetrated against their coworkers."
Malalis pointed to a number of achievements the city has made, including a ban on employers asking job applicants about their salary history and the city's "ban the box" regulations that prohibit most employers from asking applicants about their criminal record before giving them a job.
She also noted that in February 2016, the commission became the first and only anti-discrimination agency in a major American city to accept requests for U and T visa certifications. The visas encourage victims of some serious crimes to cooperate with law enforcement officials prosecuting criminal offenders by giving them immigration protection.
"There's many ways in which New York City leads, and I think human rights is one of them," she said.