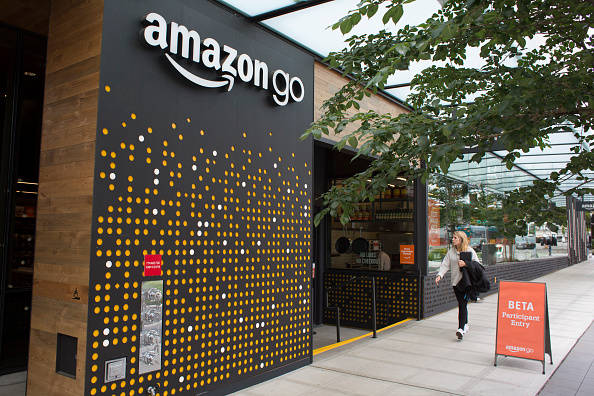 New York City is one of 20 cities Amazon has named as finalists for the site of its second headquarters which is expected to create 50,000 high-paying jobs and invest more than $5 billion in the city where it opens.
Amazon reviewed 238 proposals from across the United States, Canada and Mexico. On Thursday, the company announced it chose 20 metropolitan areas to move to the next phase of the process.
In the coming months, Amazon will work with each of the 20 finalists to delve more deeply into their proposals, request more information and assess the feasibility of a future partnership that can match the company's hiring plan and benefit its employees, as well as the local community. Amazon expects to make a decision this year.
"Thank you to all 238 communities that submitted proposals," Holly Sullivan, an executive with Amazon Public Policy, said in a statement. "Through this process, we learned about many new communities across North America that we will consider as locations for future infrastructure investment and job creation."
Other cities that made the list include Washington, D.C.; Newark, N.J.; Philadelphia, Pa.; Chicago, Ill.; Toronto, Canada; Los Angeles, Calif.; Atlanta, Ga.; and Boston, Mass.
In October, New York City handed in its proposal for its bid to get the headquarters, which will be equivalent to Amazon's Seattle headquarters. The proposal, submitted in partnership with the state, includes four proposed business districts that the city believes would be the ideal location for Amazon's second headquarters: Midtown West, Long Island City, Brooklyn Tech Triangle and Lower Manhattan.
The mayor's office did not immediately respond to a request for comment on Thursday.
The de Blasio administration said that out of the more than two dozens proposals it received for the city's Request for Expressions of Interest, the four districts met the requirements mandated by the Amazon Request for Proposal.
Those requirements include 500,000 square feet of commercial space by 2019; the ability to fit up to 8 million square feet of commercial space for 50,000 jobs within a 15-mintue radius; proximity to transit, highways and airports; and connectivity to nearby mixed-use neighborhoods.
The de Blasio administration has stated the city is the best location for the headquarters because it has more Fortune 500 companies than any other city and 9,000 startups. It has also noted 2.3 million New Yorkers have a bachelor's degree or above and that the New York metro area tech workforce has 296,000 workers. And the city has touted its strengths in key sectors in which Amazon's business is evolving, including media, advertising, fashion, tech and advanced manufacturing.
In September, former Mayor Michael Bloomberg, Gov. Andrew Cuomo and de Blasio formally opened the Cornell Tech campus on Roosevelt Island. Bloomberg, who donated $100 million to the $2 billion campus, hailed the new campus as a way to help the city match tech rival Silicon Valley.