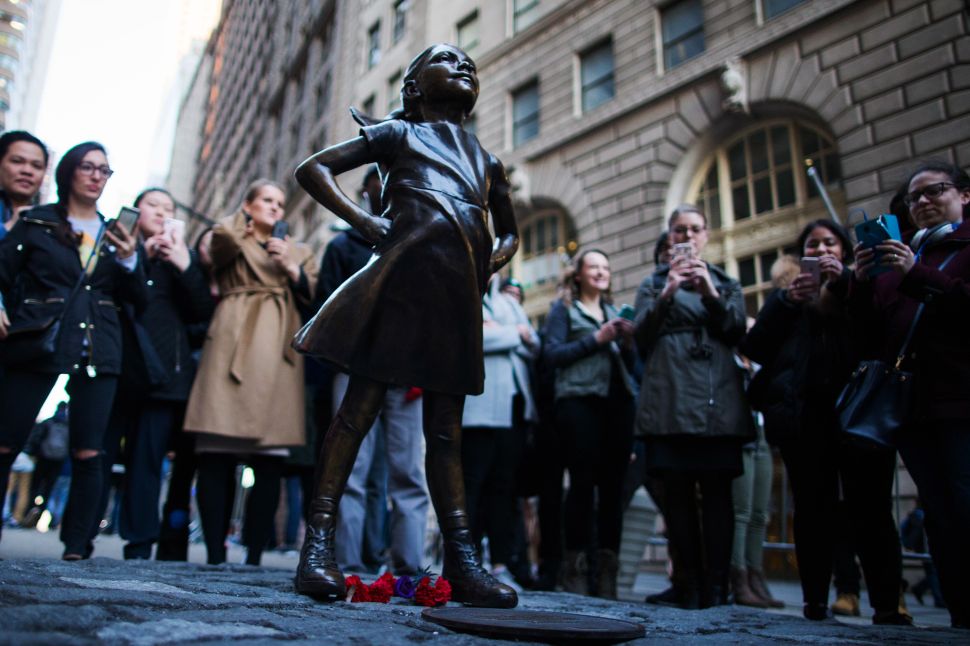 Serial entrepreneur and management guru Steve Blank recently told Observer at an entrepreneur event at Columbia University that Silicon Valley startups now collectively have more money than large corporations. In fact, many of them—tech companies, pretty much—have grown to such massive scales that they shouldn't be categorized as startups any more, he said.
That perhaps explains why gender inequality in the tech industry is an increasingly tough problem to tackle. As the male-dominant industry gains more capital, so grows its leaders' power.
When asked about gender diversity in venture capital, Blank suggested that New York might be a good place for women founders to find a better chance.
"The gender and racial diversity in New York is so much better than in Silicon Valley," he told Observer.
One reason for New York's relatively heathy gender balance, Blank said, is the city's deep root in diverse industries, in contrast to Silicon Valley's tech-centric scene.
"New York has a such a vibrant mix of art, media, fashion and restaurants. It's really different than Silicon Valley," he said.
"I think that, because New York is a hub for media business, you see many startups born out of creative industries, like fashion and PR companies," Jessica Walker, president of the Manhattan Chamber of Commerce, a nonprofit for local businesses with more than 15,000 members, told Observer.
Walker, who has worked in the New York startup scene for more than a decade, observed that the number of women entrepreneurs has increased over the years.
"Studies definitely have shown that it's hard for women and people of color to break into the circle of venture capital, or even angel investors," Walker said. "But one thing I've noticed is that women founders are really good at getting investments through crowdfunding."
Her observation is backed by numbers.
A 2017 study by consulting firm PwC found that women are more successful than men in sourcing crowdfunding, where founders need to persuade a crowd of potential investors rather than a handful of venture capitalists.
"I think women have an advantage in telling unique stories, either about their companies or about themselves, that help them in getting capital in crowdfunding," Walker said.
In November 2017, New York City pledged $3 million in a partnership with nonprofit crowdfunding platform Kiva to launch "WE Fund: Crowd," a crowdfunding program to help women entrepreneurs get startup loans of up to $10,000. The city will contribute the first 10 percent of their fundraising goals. More than 500 businesses are expected to benefit from the program in the next three years.
As of 2017, New York is the second largest venture capital destination in the U.S., next to San Francisco, according to CB Insights' PwC MoneyTree report. Total funding for VC-backed companies in New York grew by 41 percent in 2017 to $11.5 billion. (Though WeWork alone raised $2.76 billion in three mega-deals.)
On a national level, however, where data is largely skewed by the strong presence of Silicon Valley tech giants, gender disparity in startup funding is still stunning.
While women own 38 percent of businesses in the U.S., only two percent of venture capital went into women-led startups, according to 2016 data (the most recent available) from PitchBook, a research firm covering private-sector businesses.