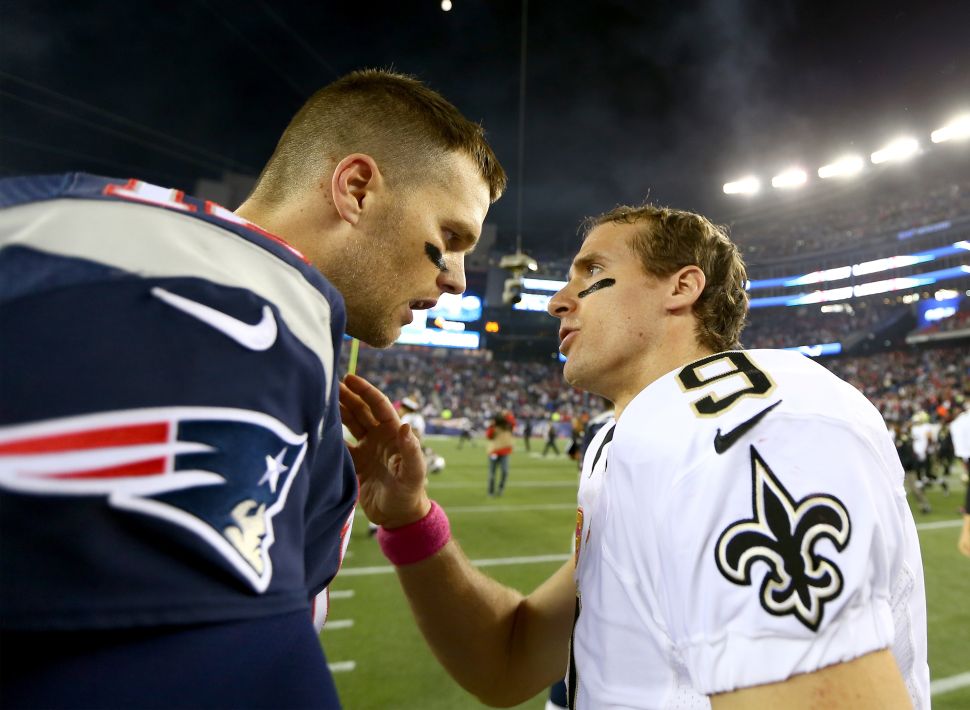 Ask anyone and they'll gush about the joys and ease of streaming and cord cutting.
I don't have to deal with cumbersome channel bundling anymore, I can cherry pick my favorite shows, the low cost!
For the most part, they're right. Streaming and cord cutting is the way of the future. The traditional model of television might as well be a flip phone at this point, something to snicker at as a blast from the past. But that doesn't mean there aren't downsides to this upswing of TV.
Without a cable subscription and with a complete reliance on cord cutting, viewers are missing out on broadcast TV. I know that sounds sarcastic given the sorry state of the Big Four networks (NBC, ABC, CBS, Fox), but the dinosaurs still have their use.
Unless you're shelling out for Hulu, you're missing out on ratings behemoth This Is Us. Unless you've got cable, you're missing out on a lot of the National Football League.
David Goodfriend's advocacy group Sports Fan Coalition wants to change all that with Locast.org, an over-the-top (OTT) free streaming service serving those in the New York market (television's biggest) with access to 14 broadcast channels, including the Big Four Networks. It's no coincidence that the site's launch this week coincides with the second round of the NFL playoffs this weekend, one of the most-watched offerings on broadcast television all year, which cord-cutting New Yorkers can now watch for free with ease.
If you're thinking, this is too good to be true, it's because, technically, it is.
Locast is operating without consent of the television stations involved and will not be sending them compensation of any sort, which makes the whole legality of the endeavor a bit tricky. This may be New York in 2018, but the landscape sure feels like the Wild Wild West.
You see, broadcast television was originally meant to be available to everyone. For free. It's why the Federal Communications Commission (FCC) gave them a license in the early 20th century for no cost.
But broadcast, like everything else, is a business.
The Big Four have branched out with their own apps and streaming platforms that they can charge for, such as CBS All Access. They set up deals with other OTT services like Sling TV, and it all leads to the public paying more. That's what motivates Goodfriend, a former Dish executive and government affairs pro.
"There's a disconnect between how free over-the-air broadcasting was supposed to work with the public today," he told Observer. "Cord cutters in New York should still be able to watch all TV."
But how in the name of Law & Order, Better Call Saul and Perry Mason is any of this even legal?
Goodfriend has set Locast up as a non-profit organization, which the law enables to re-transmit broadcast signals. Here's how he explains it:
"The short version is that since 1976, 17 U.S.C. 111(a)(5) has allowed governments and other non-profit organizations to retransmit broadcast signals without having to secure the permission of the broadcaster. The provision never has been litigated (as far as we can tell), and, for decades, so-called 'translator services' have been operating around the country, receiving the over-the-air signals of local broadcasters and retransmitting them to the far reaches of a market. The statute is silent as to what kind of technology is used to do the retransmission.  We, therefore, believe that the provision allows a non-profit to retransmit the broadcast signal over the internet and even have gone the extra step of geo-fencing the availability of the internet stream to only the local market of origin, in this case New York City.  
"Thinking more broadly, let's look at the wisdom of this copyright statute. First of all, the broadcasters are supposed to offer a free, over-the-air signal throughout the market where they are licensed. We all know, however, that this rarely works for every single household in a market. The signal almost never reaches everyone. That's why the translator services were so needed in the early days of broadcasting through to today. And it was wise to restrict this function to non-profits. This is about fulfilling the public interest mission of the original broadcast license and non-profits are well suited to be mission-driven, not profit driven. Ultimately that's a good thing for consumers."
But does Locast really pass the legal muster?
National Association of Broadcasters spokesperson Dennis Wharton said in a statement:
"Over the years, numerous services from Aereo to FilmOn have tried to find creative ways to skirt the communications and copyright laws that protect local broadcasters and our tens of millions of viewers. Without more details, this effort by the Sports Fan Coalition sounds like the latest such effort. We are deeply skeptical that this service will survive legal scrutiny where its predecessors have failed."
None of this is to Goodfriend's surprise, as he and the Sports Fan Coalition have long prepared for such roadblocks.
"We do expect opposition from the NFL and from broadcasters, probably. We expect opposition, but we are prepared to answer that opposition with our very well thought out reasoning. I never expected this to be un-controversial, but we have a good argument and rational for why non-profit is different," he said.
While fans in the New York market are likely delighted at the prospect of streaming this weekend's four playoff games for free, we don't expect those at the league offices to be popping bottles of champagne.
The NFL has been struggling with declining television ratings for two straight years, and Locast presents yet another roadblock in regaining their prior stature. While the Big Four networks are never expected to abandon the NFL, there is a strong argument to be made for its consideration. They won't take too kindly to Goodfriend's ambition to expand Locast's service nation-wide.
Unfortunately, the NFL did not respond to Observer's request for comment.
Down the line, it's possible that the government comes down hard on Locast. But for now, it's up-and-running smoothly and available for everyone in the market to enjoy. Better take advantage of it while it lasts.