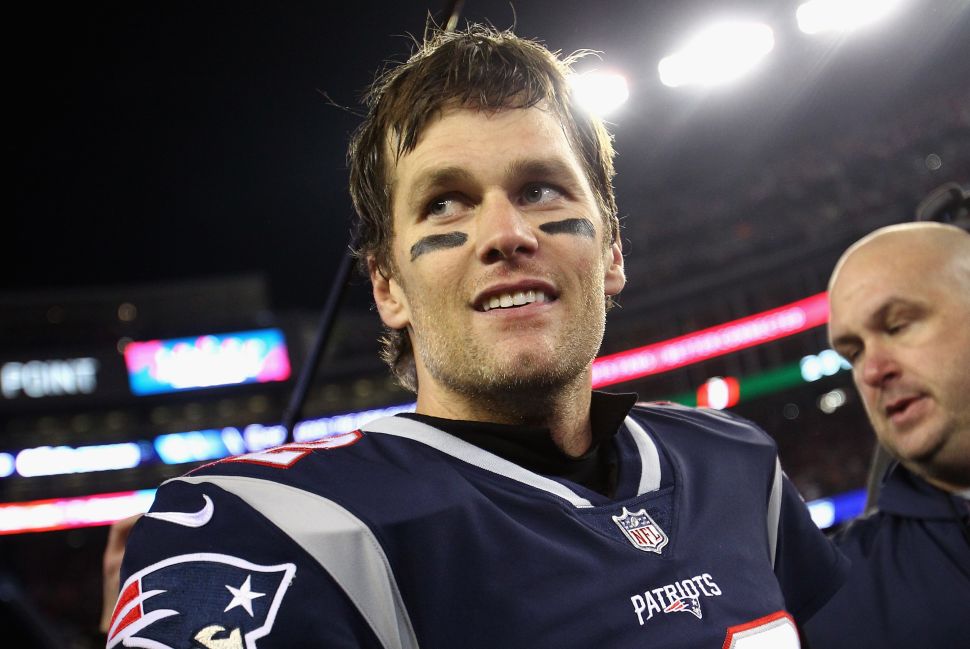 It's been a rough couple years for the National Football League's television ratings, which have been on the decline over the last two seasons.
The 2017 TV year saw a 10 percent dip in total viewers and a 13 percent drop in key demo ratings for the league's juicy weekly primetime Sunday Night Football offering. Overall viewership was down right around nine percent compared to 2016. Of course, we're still talking about timeslot-leading numbers here, but the drop is noticeable. Compare that with the growing divide between the costs of broadcast rights and ad revenue generated, and there's talk that major networks may not re-up on the NFL when the current TV deal expires.
"To be sure, NFL games are the highest-rated live sports on TV, and advertisers still scramble to advertise on the telecasts as they draw high numbers of young male viewers. But the trend line doesn't look good," the New York Post concluded.
But that talk can wait until later because the NFL is coming off its best ratings since the 2017 Super Bowl thanks to the New England Patriots' dramatic comeback victory against the Jacksonville Jaguars in Sunday's AFC Championship. THR reports that the outing snagged a massive 27.3 overnight rating among Nielsen's metered market households, roughly even with the early window game from last January and the biggest audience-getter of this season.
Tom Brady cannot be stopped both on and off the field apparently.
The NFC Championship, which featured a blowout win for the Carson Wentz-less Philadelphia Eagles over the Minnesota Vikings, did not fare nearly as well. That game earned a 24.7 rating among households, per THR, down 10 percent from 2017.
In 2017, the early window NFC Championship garnered 46 million viewers with a 27.4 overnight rating, and the AFC Championship game notched 48 million with a 27.6. CBS and Fox will be anxiously awaiting the final totals for their Sunday efforts this year. More importantly, NBC is likely thanking the football gods as New England and Philadelphia mark a far better matchup in terms of respective television markets than a potential Jacksonville-Minnesota Super Bowl. The Peacock will be hosting the Super Bowl this year as part of the big game's three-network broadcast rights deal that sees it move from NBC to CBS to Fox.