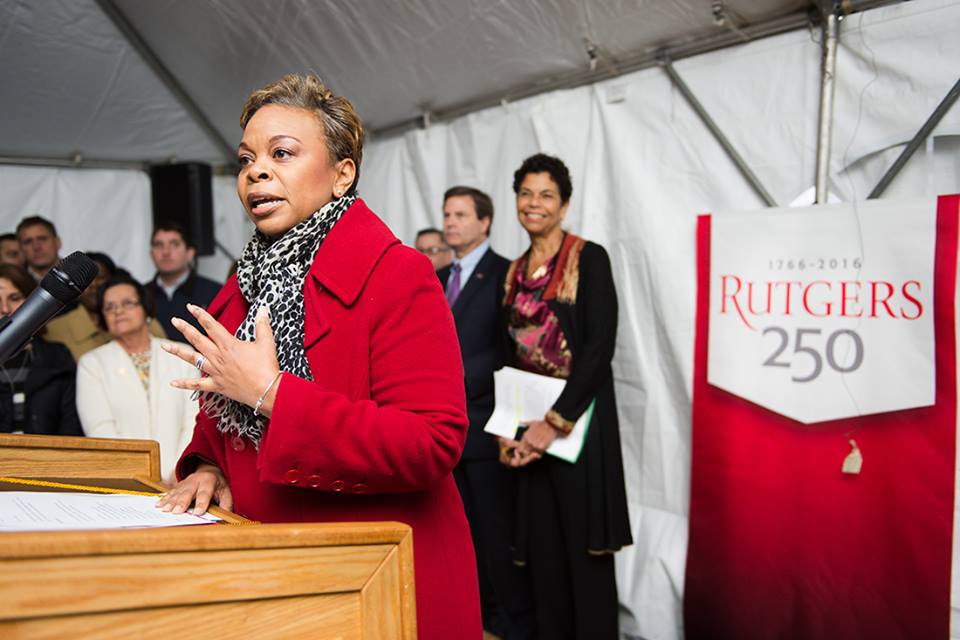 A bill that could secure a better pension for former Camden Mayor Dana Redd cleared the New Jersey Assembly on Monday with 41 votes in favor, 19 against and three abstentions.
The bill was fast-tracked through the legislature this session. If signed into law by Gov. Chris Christie before he leaves office on Jan. 16, Redd—and other public officials who meet the criteria—would be allowed to re-enroll in the Public Employees' Retirement System (PERS).
A 2007 law barred newly elected officials from enrolling in the state's pension plan. So when Redd left her Camden council position for her role as mayor in 2010, her pension froze. The legislation would allow Redd and other officials who held elected jobs before July 1, 2007 to buy back the time they missed. The change would also see her pension based on her over $100,000 a year mayoral salary rather than her lower city council wages.
The bill has been controversial, mostly due to the insolvency of New Jersey's pension system, which is underfunded by more than $90 billion, according to a New Jersey Pension and Health Benefit Study Commission report released in December.
The bill was first introduced in December and has quickly moved through the legislature. It passed the Senate by a 24-8 vote without any debate on Dec. 18.
But on Monday, the bill nearly faltered when it was put up for a vote on the Assembly floor. Initially, the bill only got 32 affirmative votes and was pulled by sponsor Assemblyman Raj Mukherji (D-Hudson). When it was put up a second time, eight of the initial no votes flipped, and the bill passed with the minimum number of votes required to move forward.
Christie is expected to sign the bill into law. Redd has been a notable Christie ally throughout his tenure, often siding with the governor on charter schools and other issues. The former Camden mayor also has close ties to George Norcross, a powerful figure in New Jersey's Democratic Party.
Redd opted not to run for a third term as Camden mayor last November. According to a Politico report, Redd is currently under consideration to become CEO of the Rowan University/Rutgers-Camden Board of Governors.