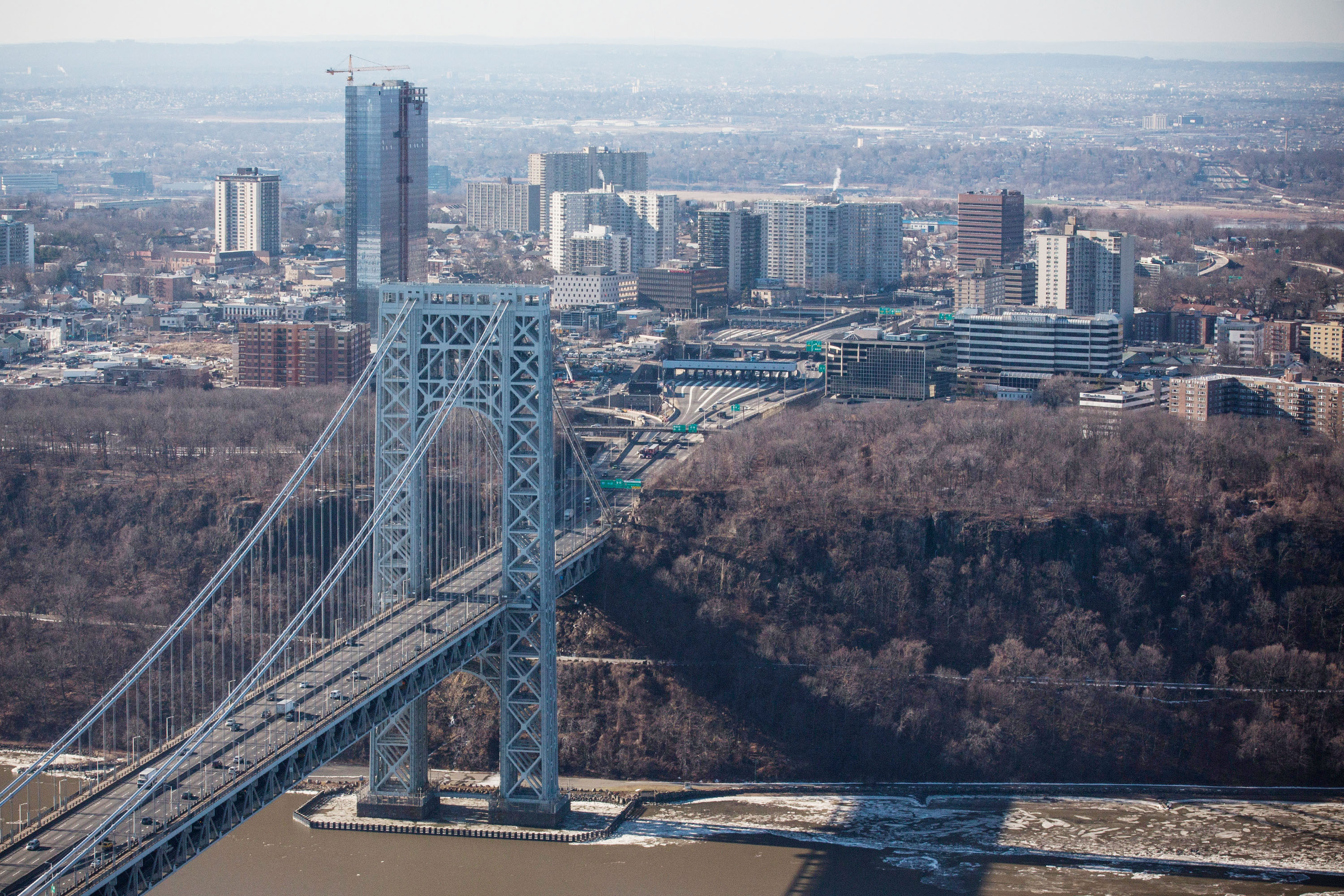 One of Gov. Chris Christie's lawyers for the Bridgegate scandal has landed a job as New Jersey's top federal prosecutor.
Attorney General Jeff Sessions announced Wednesday that he will appoint Craig Carpenito as interim U.S. attorney for New Jersey effective Friday. He will replace Paul Fishman, who resigned in March along with 45 other U.S. attorneys appointed by former President Barack Obama. Sessions named 17 interim U.S. attorneys on Wednesday.
Carpenito defended Christie from a now dismissed citizen's complaint that accused the governor of having knowledge of the Bridgegate plot, in which two Christie allies were convicted of helping close two lanes to the George Washington Bridge to punish the Fort Lee mayor for declining to endorse Christie's re-election in 2013.
Carpenito's bio on his law firm's website notes that he "represents a key figure in 'Bridgegate'" in the investigation by the U.S. Attorney's Office for the District of New Jersey, the office he will now be running. That could mean Carpenito will have to recuse himself on Bridgegate-related matters, as an Appellate Court is still considering the case.
Christie praised Sessions' selection and called Carpenito "an outstanding lawyer." For those keeping score, another one of Christie's Bridgegate lawyers, Christopher Wray, is now the FBI director.
Quote of the Day: "It's not fun and it's not easy to get to the final report, but they owe it to the citizens of this state to get there." — Governor-elect Phil Murphy, who is still waiting for a report on the interest arbitration cap that's likely not coming.
Snow Day?: New Jersey's lame duck Legislature is scheduled to vote on dozens of bills today, but a snow storm could postpone the voting sessions. Per an email sent to Assembly staffers, today's voting session in the Assembly will be rescheduled if the governor declares a state of emergency and state offices close. If there is no state of emergency, the voting session will still be on. The Assembly and Senate sessions are scheduled to begin at 1 p.m.
Despite Opposition, Judge Declines to Block Bond Sales for State Buildings
A Mercer County Superior Court judge on Wednesday decided against blocking a Gov. Chris Christie-backed plan to borrow about $380 through bonds for improvement and building of state facilities, instead opting to refer the matter to the state Appellate Court.
Alyana Alfaro, Observer Read more
Murphy Nominates Carole Johnson for DHS, Christine Norbut Beyer for DCF
Murphy chose Carole Johnson, a former health policy advisor for the Obama administration, to be the next DHS commissioner, and he tapped Christine Norbut Beyer, an ex-director of the New Jersey Division of Youth and Family Services, to serve as commissioner of the DCF. Both nominees must be confirmed by the state Senate.
Christian Hetrick, Observer Read more
Former Camden Mayor May Be in Line for Lucrative Public Job
Former Camden Mayor Dana Redd, who left office Monday, may be in for a lucrative landing—just as the state Legislature is rushing through a bill that would improve her pension. Redd is a leading candidate to become CEO of the Rowan University/Rutgers-Camden Board of Governors, according to two sources with knowledge of the potential hire.
Matt Friedman, Politico Read more
Feds Urge Court to Uphold Bridgegate Convictions, Say Defendants Are 'Unrepentant'
Rejecting arguments by two former Christie administration insiders convicted in the Bridgegate scandal that the corruption case had "criminalized politics," prosecutors urged an appellate court to uphold the 2016 verdicts against Bill Baroni and Bridget Anne Kelly.
Ted Sherman, NJ.com Read more
Lawyers Seek to Ease Doctor's Sentence for Medicare Fraud
Even though a politically prominent Florida eye doctor was convicted of Medicare fraud, that doesn't mean the federal government lost more than $100 million as prosecutors contend, his attorneys argued Wednesday as they tried to save him from a lengthy prison sentence… Dr. Salomon Melgen and Democratic U.S. Sen. Bob Menendez also face a possible retrial on bribery charges in Menendez's home state of New Jersey.
Terry Spencer, Associated Press Read more
Christie's Marina Plan for Liberty State Park May Be Short-Lived
Hours after Jersey City officials filed a lawsuit Tuesday to block the project, a judge ordered a temporary restraining order that would put the project on hold until governor-elect Phil Murphy is sworn into office later this month. Murphy indicated Wednesday morning that he would not move ahead with the project.
Scott Fallon, Bergen Record Read more
Christie Bridgegate Lawyer Tapped as Interim U.S. Attorney For N.J.
U.S. Attorney General Jeff Sessions has tapped Craig Carpenito, a white-collar defense and securities lawyer who represented outgoing Gov. Chris Christie in matters related to the "Bridgegate" lane-closure scandal, as New Jersey's top federal prosecutor on an interim basis.
Thomas Moriarty, NJ.com Read more
Controversial nuclear subsidy bill will not come up in lame-duck session
A controversial nuclear subsidy bill will not be put on the Thursday agenda for a vote in the Assembly and will likely not come up for a vote in the lame-duck session, according to multiple people familiar with the bill's progress.
Danielle Muoio, Politico Read more
NJ Lawmakers Press Ahead With Mental Health Service Reform
New Jersey lawmakers, including some who initially raised concerns about the move, are going forward with a plan to build on an administrative reform that consolidated state oversight of behavioral and physical health programs to create more integrated healthcare services.
Lilo H. Stainton, NJ Spotlight Read more
Mayor Fulop Names Mike Kelly Jersey City Chief of Police
Jersey City Mayor Steven Fulop and Public Safety Director James Shea announced Mike Kelly as chief of police after careful consideration throughout a thorough interview process.
NJTV Read more
New Jersey Is One of the Most Moved-From States in the Country
Well, it doesn't seem like people want to be sticking around the Garden State anymore, according to reports.
Asbury Park Press Read more
Snippets: The Joint Legislative Task Force on Drinking Water Infrastructure released a draft report recommending that the state should issue $400 million in bonds to upgrade the state's water infrastructure. The report will be voted upon during a Monday morning meeting.
New Jersey Future has hired Kelley Heck to be its director of government and public affairs. Heck previously served as spokeswoman for former Gov. Richard Codey and was a deputy communications director for the Senate Majority Office.
Got a tip? Email Christian Hetrick at chetrick@observer.com or reach him on Twitter.