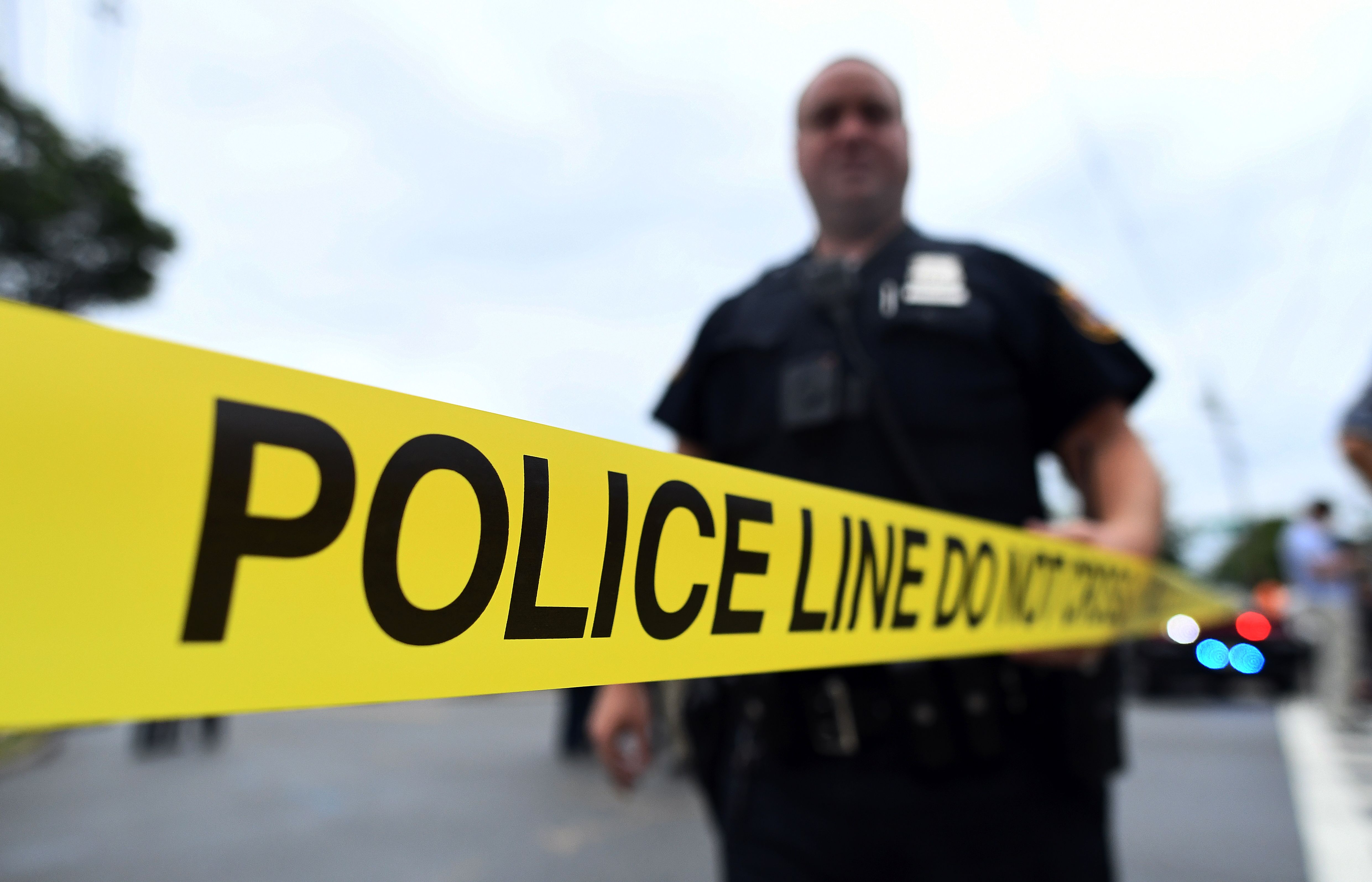 A task force charged with examining a recently expired law that effectively capped annual salary hikes for police and firefighters won't release a final report after all.
Top New Jersey Democrats, including Governor-elect Phil Murphy, have refused to weigh in on the so-called interest arbitration cap, which expired on Dec. 31, until the panel releases its analysis on the law's effectiveness. But that report isn't coming, members of the task force told Politico, leaving lawmakers and local officials in limbo.
The Trump administration has cast doubt on whether the federal government will help pay for the $12.7 billion Gateway rail tunnel project. An official at the Federal Transit Administration told New Jersey and New York officials that there's "no such agreement" for the federal government to foot half of the bill.
And Rep. Leonard Lance (R-7) has another challenger. David Pringle, an environmental advocate and chief strategist for New Jersey Clean Water Action, is the seventh Democrat to jump in the race for the congressional seat.
Quote of the Day: "It's a complete joke, and they are laughing all the way back to the bank." – Assemblyman Declan O'Scanlon (R-Monmouth) on a task force not releasing another report on the interest arbitration cap.
Trump Administration Casts Doubt on Plan to Fund Gateway Rail Tunnel
The Trump administration criticized a plan to pay for a $12.7 billion rail tunnel under the Hudson River, telling New Jersey and New York officials in a letter Friday that there's no deal for the federal government to cover half of the project's cost.
Christian Hetrick, Observer Read more
Jersey City Mayor Sues Christie Over Liberty State Park Development Plans
Jersey City Mayor Steve Fulop on Tuesday filed a lawsuit at the Hudson County Superior Court aimed at stopping a large portion of Liberty State Park near the Statue of Liberty from becoming a marina, a plan that the state Department of Environmental Protection has supported under the administration of outgoing Gov. Chris Christie.
Alyana Alfaro, Observer Read more
Pringle Joins Democrats Jockeying to Replace Lance in New Jersey's 7th District
Democrat David Pringle is the most recent candidate to enter the fray in New Jersey's 7th congressional district ahead of the June primary election, a race in which six other Democrats have registered to challenge incumbent Republican Rep. Leonard Lance.
Alyana Alfaro, Observer Read more
Task Force Won't Release Final Report on Police, Fire Salary Cap
A task force charged with evaluating the state's newly expired cap on police officer and firefighter salaries does not plan to release a final report sought by Gov.-elect Phil Murphy and legislative leaders.
Katherine Landergan, Politico Read more
NJSPCA Officials Encouraged Sending Fake Emails to Lawmakers
In a last-ditch effort to avoid losing its law enforcement power, the New Jersey SPCA is instructing its officers to use fake names and email addresses to lobby lawmakers, according to agency emails obtained by Kane In Your Corner.
Walt Kane, News12 New Jersey Read more
Will New Year's New Tax Cuts Hit New Jersey's Budget and New Governor's Plans?
New Jersey is known around the country for having high taxes, but for the second year in a row a series of tax cuts just went into effect at the start of a new year. This year's cuts include a slight reduction of the general sales tax and the outright elimination of the estate tax.
John Reitmeyer, NJ Spotlight Read more
A $1 Billion Marijuana Windfall for New Jersey? Some Say It's Possible.
New Jersey could reap as much as $1 billion a year from legal marijuana—the equivalent of more than a half-cent boost in the sales tax—if the state taxes the industry aggressively and imposes fees on growers, distributors, testing labs, retailers and delivery services, according to projections by a law firm.
James Nash, Bergen Record Read more
New Jersey to play key role in deciding control of Congress
Every year is an election year in New Jersey, and in even-numbered ones the federal races take center stage—with 2018 shaping up to be far more interesting than most congressional cycles in the state.
Michael Symons, NJ101.5 Read more
7 Jersey Law Changes That Could Affect You Just Came in With the New Year
A new year brings new laws in New Jersey, tax cuts and a minimum wage hike among them.
Samantha Marcus, NJ.com Read more
Assemblyman Mazzeo Calls on Miss America Pageant to Lose Subsidy Despite Changes
Changes to the Miss America Organization Board of Directors isn't enough to warrant the group keeping its approximately $4 million a year subsidy from the Casino Reinvestment Development Authority, state Assemblyman Vince Mazzeo said Tuesday.
Nicholas Huba, Press of Atlantic City Read more
RIP: U.S. Army Sergeant First Class Mihail Golin, of Fort Lee, Bergen County, was killed Monday in Nangarhar Province, Afghanistan, according to Sen. Cory Booker. "Golin served our nation with courage and distinction, and his death is a loss that will be felt across New Jersey," Booker said in a statement.
Snippets: New Jersey GOP strategist Chris Russell has co-founded a new campaign consulting and public affairs firm called Checkmate Strategies. He is partnering with New York operative Michael Lawler, and the pair have tapped Harrison Neely, the top political aide to state Senate Republican Leader Tom Kean Jr., to be the firm's senior vice president.
The New Jersey Business and Industry Association has promoted Michael Wallace to vice president of government affairs. Before joining the NJBIA in 2015, Wallace was an aide to state Sen. Fred Madden, former Camden Mayor Dana Redd and former Governor Jon S. Corzine.
Governor-elect Phil Murphy will announce his nominations for commissioner of Human Services and commissioner of Children and Families 11 a.m. today in Ewing.
Got a tip? Email Christian Hetrick at chetrick@observer.com or reach him on Twitter.