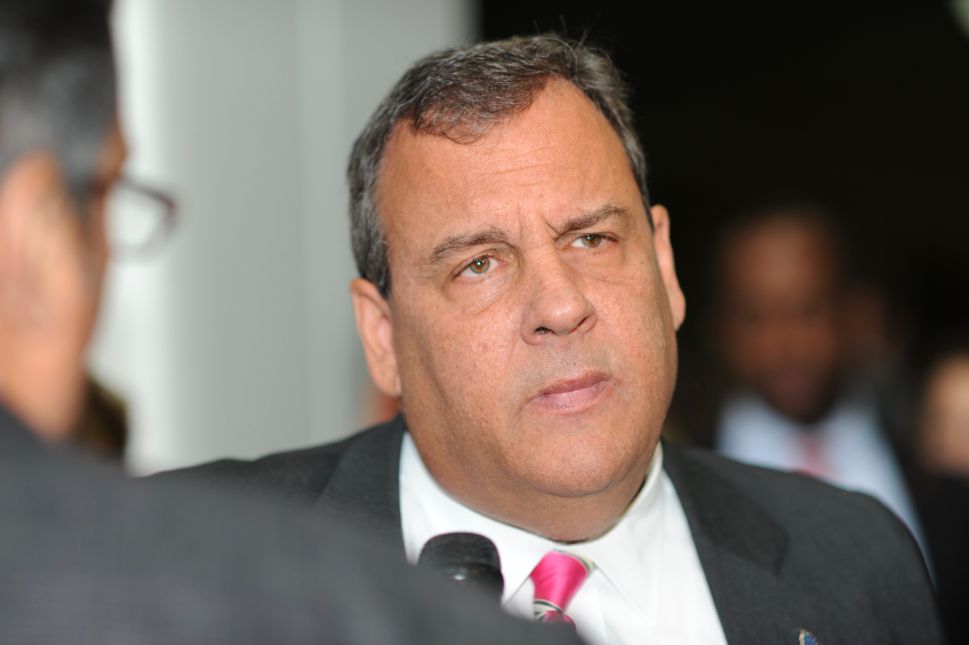 Not only is Chris Christie out of the State House, he might also be off our television sets—at least in a series of ads featuring the former governor as he touts whatever the state's substance abuse efforts might be.
Governor Phil Murphy has said that his staff will review Christie's place in the state's controversial $43 million ad campaign with an eye toward cancelling the ads, featuring his predecessor and several people in recovery.
The move can't come soon enough for some state Democrats, who say the funds needed to get the Christie commercials on TV came from money originally slated for education.
"This was done at the expense of programs that are equally important," Sen. Loretta Weinberg, a Democrat long a thorn in Christie's side, said in an article by NJSpotlight.
Meanwhile, Phil Murphy might be a millionaire, but he'll also be paid during his time as governor, deciding to accept the $175,000 state salary.
Sen. Cory Booker got lots of publicity for his impassioned take down of Homeland Security Secretary Kirstjen Nielsen. But now Republicans are claiming Booker's outrage over Nielsen's claim that she didn't remember President Donald Trump using vulgar language during a meeting on a proposed immigration deal is an example of sexism by New Jersey's junior senator. Booker, though, wasn't backing down.
"I'm standing here as a United States senator in my official capacity, challenging a Cabinet secretary who's lying before the Senate on an issue that affects my state as well as this nation," he said, according to a report by The Record of Bergen County.
Quote of the Day: "This is certainly not something I'm looking to do every day. I've been doing this every day for a long time," — Former Gov. Chris Christie, after touring a county vocational school in Newark on Wednesday.
Gurbir Grewal Becomes First Sikh Attorney General in U.S. History
Former Bergen County prosecutor Gurbir Grewal became the first Sikh state attorney general in U.S. history after state lawmakers swiftly confirmed his nomination after Gov. Phil Murphy was sworn into office.
Christian Hetrick, Observer Read more
Phil Murphy Will Take $175,000 Governor's Salary
Gov. Phil Murphy, a multimillionaire former Goldman Sachs executive, said Wednesday that he will accept the full $175,000 salary that comes with the governor's job.
Christian Hetrick, Observer Read more
Chris Christie May Win Big in US Supreme Court Case
One of former New Jersey Gov. Chris Christie's greatest victories may come now that he has left office. During recent oral arguments in Christie v. NCAA, the Supreme Court justices appeared open to allowing states to legalize sports betting.
Donald Scarinci, Observer Read more
Murphy Administration to Reconsider Addiction Ads Featuring Christie
Former Gov. Chris Christie may have solidified his legacy through efforts to expand treatment and reduce the stigma of drug addiction, but his image is unlikely to remain a part of New Jersey's nearly $43 million public outreach campaign to address the opioid epidemic.
NJSpotlight Read more
You're In Charge Now, Phil Murphy. Here Are 7 Menacing Jersey Issues Staring Right at You
The litany of progressive promises in newly sworn-in Gov. Phil Murphy's inaugural address Tuesday were rewarded with cheers and standing ovations as he asked the Democratic-controlled state legislature to, in short order, send him bills raising the minimum wage to $15 an hour, restoring funding cuts to Planned Parenthood, expanding voting rights, strengthening gun laws and mandating earned sick leave.
NJ.com Read more
Phil Murphy on Raising N.J. Minimum Wage: 'We Are Done with This Us vs. Them' Attitude
Gov. Phil Murphy on Wednesday reaffirmed his commitment to signing laws that raise the minimum wage and require employers to provide sick pay by joining more than a dozen hourly-wage workers who described their daily struggles making ends meet.
NJ.com Read more
Mulshine: The Phil Murphy Inaugural – Ask Not What the New Governor Can Do for You
For a moment there, I started thinking that pot was already legal.
NJ.com Read more
Phil Murphy Executive Order Tightens Gift Rules for Governor
Gov. Phil Murphy began his first full day in office on Wednesday by signing an executive order tightening rules on gift disclosures.
The Record Read more
Christie's 1st Day Off Looked a Lot Like When He Was Governor
Former Gov. Chris Christie's first day as a regular citizen looked a lot like his last eight years.
NJ.com Read more
If Supreme Court Legalizes Sports Betting in N.J., FanDuel and DraftKings Will Be Rocked
Over the last half decade, FanDuel and DraftKings, the two giants of daily fantasy sports, have raised more than $1 billion in venture funding, deluged the airways with TV ads, defended their existence in dozens of legal challenges and proposed a merger only to be thwarted by the Federal Trade Commission.
Bloomberg News Read more
Murphy Socked By Suit Over Christie's Decision to End Harbor Compact
Within his first few hours in office, Gov. Phil Murphy was greeted with his first lawsuit, one over an action he did not even take: The Waterfront Commission of New York Harbor is trying to stop Murphy from pulling out of the bistate compact.
NJSpotlight Read more
On the Waterfront, a Mob Watchdog Is Fighting to Survive
After 65 years of battling against the influence of organized crime on the docks, the Waterfront Commission of New York Harbor is fighting for its own survival. Its biggest threat has come not from the mob in Brooklyn or Bayonne, N.J., but from elected officials in Trenton.
New York Times Read more
Why NJ Environmentalists Are Thrilled About Governor Murphy
During his run for governor, Phil Murphy pledged to move the Garden State toward a 100 percent clean energy future by 2050.
NJ101.5 Read more
If New Jersey Followed California and Tried to Split, What Would the New State Look Like?
New Jerseyans have long debated where the "real" dividing line lies in their home state, but with the move by some in California to split up instead of settle differences between regions, it's given rise to new daydreams on the East Coast.
The Record Read more
Christie Reverses Trend and Leaves Office without Breaking a Leg
Chris Christie leaves office with his reputation shattered but his bones intact.
The Record Read more
Stile: Political Realities of Trenton Temper Phil Murphy's Liberal Dreams
For months now, hardened political veterans have quietly written off Phil Murphy as another doomed, well-intentioned do-gooder from Goldman Sachs who will get eaten alive the minute he plunges into the State House shark tank.
The Record Read more
Domestic Violence, Why She Is Telling Her Story
For a year, Maria Rodriguez-Gregg kept her story of domestic violence a secret. Her severe injuries were from roller derby, or from trying to stop a drunk driver, as far as anyone knew.
NJ101.5 Watch
Version of Cory Booker's Weed Legalization Bill Introduced in U.S. House
A version of a bill to legalize marijuana that was introduced in the U.S. Senate last year by Cory Booker has been introduced in the House of Representatives.
NJ.com Read more
GOP Accuses Cory Booker of 'Mansplaining' Homeland Security Secretary in Bigotry Lecture
Accused of hypocritical "mansplaining" by the Republican National Committee, Sen. Cory Booker was not backing down Wednesday in his criticism of Homeland Security Secretary Kirstjen Nielsen, saying she lied under oath.
The Record Read more
N.J. Lawmakers Must Stop Schools from 'Passing the Trash,' Groups Say
A coalition of 18 organizations is asking state lawmakers to pass a bill that would better prevent teachers accused of sexual misconduct from easily moving to new jobs.
NJ.com Read more
Paterson Raises Fire Chief's Retirement Payout to $284k
The city's recently retired fire chief is getting an extra $51,626 for unused vacation time—a payment that boosts his total retirement package to almost $284,000, according to public records.
Paterson Press Read more
PSEG Seeks Rate Increase, Nuclear Subsidy Despite Federal Tax Windfall
Public Service Electric & Gas Co. is seeking a one percent increase in utility rates for its two million customers in New Jersey, despite a cut in corporate income taxes that could yield its parent company as much as $850 million.
The Record Read more
What You Need to Know About the Morristown's Women's March
Women who plan to march Saturday at the Women's March on New Jersey 2018 say they are buoyed by the opportunity to let state and federal legislators know women are a force to be reckoned with, particularly at the polls.
Daily Record Read more
Jersey Doctors Give State a Huge Economic Boost, Report Says
A new Medical Society of New Jersey report says the almost 23,000 patient-care doctors in New Jersey give the state a $55 billion economic boost, while providing nearly 282,000 jobs.
NJ101.5 Read more
Law Stripping SPCA of Power Means Little in Monmouth; Ocean Reviewing
In his last full day in office, Gov. Chris Christie signed into law a measure stripping the New Jersey Society for the Prevention of Cruelty to Animals of its ability to enforce animal-cruelty laws.
Asbury Park Press Read more
Seaside Heights Fears Dune Project Delays Could Hurt Summer Season
Bad weather and mechanical issues will push Northern Ocean County's beach replenishment work into the busy summer months, according to the U.S. Army Corps of Engineers.
Asbury Park Press Read more
Harding Councilman Elected to Chair Great Swamp Watershed Committee
The Great Swamp Watershed Association followed a memorable 2017 by electing township Councilman Nicolas W. Platt as new board chairman at its first meeting of 2018.
Daily Record Read more
Developer Wins Permit to Build on Lakewood's Eagle Ridge Golf Club
Environmental regulators have issued a permit allowing construction of a 1,000-home complex at Lakewood's Eagle Ridge Golf Club, a win for the developer that will surely stoke strong opposition.
Asbury Park Press Read more
SaveSave
SaveSave
SaveSave