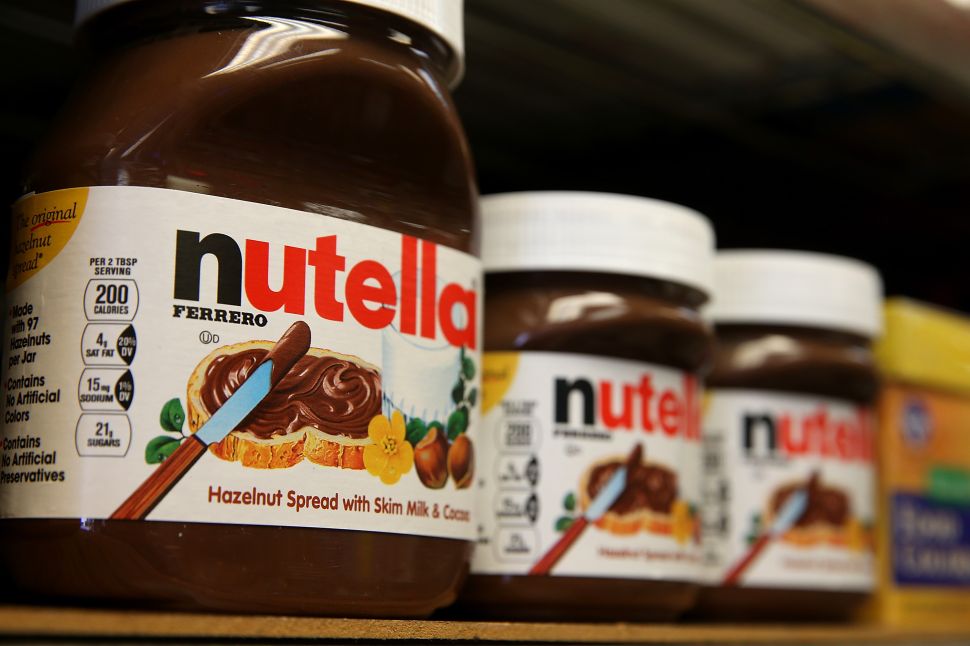 Each week, hundreds and hundreds of news stories float across our radar from all ends of the earth, but unfortunately, we can't cover everything. However, that doesn't mean we can't share some hidden gems with you.
Take a peek at some of the most intriguing news stories that we observed from afar this week:
'Nutella Riots' Break Out in France
Je suis sérieuse. Yes, you read that right. On Thursday, a French supermarket chain slashed the price of Nutella by 70 percent, and people went legitimately nuts over the discounted hazelnut-and-chocolate spread. Videos of Black Friday-like stampedes have gone viral on social media, showing shoppers pushing and shouting to get their hands on the $1.75-priced 33-ounce jars. Sacré bleu!
Read the full story from The New York Times. 
Trump Asks to Borrow a Van Gogh, Get Offered Gold Toilet Instead
One of the perks of being president is the chance to borrow famous artwork to decorate the White House. But even the president can't always get what he wants. On Thursday, it was revealed that Trump had asked the Guggenheim for the loan of Van Gogh's 1888 Landscape With Snow. The museum said no, but its chief curator offered an alternative: an 18-karat, fully functioning, solid gold toilet—an interactive work from contemporary artist Maurizio Cattelan titled "America." Seems fitting.
Read the full story from the Washington Post.
Fish Skin Helps Heal Two Badly Burned Bears
After wildfires in California left two female black bears with third-degree burns on their paws, a long and painful recovery for the animals seemed imminent. But instead of the expected six months of recovery, the injuries healed in a matter of weeks—thanks to a treatment that had never been tried on human or animal burn victims in the United States: fish skins applied as bandages. Tilapia to be exact.
Read the full story from the Washington Post.
China Declares Itself a 'Near-Arctic State'
Talk about chilly. On Friday, Beijing released China's first policy paper outlining ambitions in the polar region. Despite the fact that no Chinese territory touches the Arctic Circle, the paper declared China a "Near-Arctic State," as an important stakeholder in Arctic affairs. Experts say China is ahead of the curve here—focusing on efforts to invest in new frontiers in a bid to surpass the U.S. and other countries. A new Cold War, anyone?
Read the full story from the Wall Street Journal.
Utah Wants to Fire Its Porn Czar
With an annual budget of $150,000, Utah's "obscenity and pornography complaints ombudsman"—AKA Utah's porn czar—might be the most outrageously stupid and expensive position in any state's government. Even Utah agrees. On Thursday, the state House voted unanimously to pass a new bill that would eliminate the position, which was signed into law in 2000.
Read the full story from Gizmodo.
Plus: Elephants are extremely scared of bees. Sotheby's wants to use AI to sell art. And, New Orleans found 46 tons of Mardi Gras beads clogging the sewers.