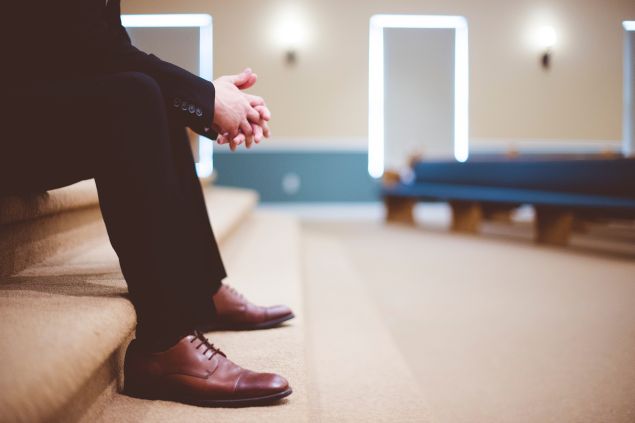 Headlines are full of alerts of old remedies, forgotten tech, once-loved products and formerly popular actors making a "comeback." (See: the Game Boy, turmeric, Winona Ryder). Once it hits the news, it's almost always touted as a positive, received with fanfare from the people by whom it was missed. But the actual act of making a comeback? Not so easy. Ask any 50-plus job seeker trying to get back into the workforce.
There are plenty of veteran workers who have been out of the business world due to layoffs, illness or self-imposed sabbaticals to raise families or care for elderly parents. When they're ready to continue their careers though…well we've all heard the stories. You send out hundreds of resumes chock full of experience and receive (insert crickets sounds here)—not even rejections.
Marc, 60, an ad exec, held his last major staff title of senior vice president back in 1999 when he was laid off. After a year of looking for a job at that same level, a recruiter advised he "dumb down" his CV as not to appear too intimidating. He did, then landed a job—three levels below his experience. He currently holds the position of senior copywriter.
Another marketing vet, Babs, 56, who's been freelancing for the past five years told me: "I've actually had head hunters say I was perfect for [full-time] jobs they were trying to fill, but couldn't present me because the client didn't want someone with over ten years of experience." She relies on a side hustle in real estate to pay the bills.
Some people just give up and do something else. Agnes, 59, was in the tech industry for decades. Not only was she a woman in a predominately male field, but she had a leadership role as a department head. A layoff changed all that and she just couldn't get back in the game. So, Agnes turned her love of physical fitness from a hobby into a profession. She's now a personal trainer.
Returning to work after recovering from health issues is Sharon Stone, who has been laying low, since her 2001 stroke. She will make her comeback on January 22 with the lead in Steven Soderbergh's whodunit, Mosaic, a six-part miniseries on HBO about a famous children's author who mysteriously disappears.
Stone is hoping for the best, but preparing for the worst. "This is not a very forgiving environment," she told CBS Sunday Morning of her Hollywood return. Even after forty years of honing her craft, this Oscar-nominated actress has to prove herself all over again.
It seems counterintuitive that workers who paid their dues long ago wouldn't be embraced by employers. A 2015 study by Aon Hewitt for AARP established that workers age 50-plus benefit employers with their experience, professionalism, work ethic, lower turnover and knowledge, and continue to be the most interested in their jobs. In addition, the study found that they do not cost significantly more than younger workers.
Emily Levine, vice president at Career Group, says that a number of her experienced candidates express concern about being able to be placed in new positions, especially if they had worked at the same company for twenty years and this is the first time in decades when they've had to put their resumes out there.
"Is this person ready to work again?" Levine says is the main concern employers have. To make sure you can answer "yes," she advises brushing up on your interview skills, as well as making sure you're up-to-date apropos the latest in tech and apps. "The way people communicate may be different from when you last worked," citing Google Hangouts as an example. If you don't have the time or the funds to take courses to get yourself current, Levine suggests instructional videos on YouTube. She also stresses that job seekers must have an active presence on LinkedIn.
Veteran HR executive, Maria Fornario, concurs, adding that your abilities have to be on par with the salary and title you're asking for. "It's too easy to appear out of touch or old-fashioned. You have to be able to prove you can move the company forward—and nowadays, business moves at a clip."
There are indeed positive comeback stories that give us hope. Several years ago, Patricia, 58, lost her job as a graphic designer at a magazine, and after a year of freelancing, landed a staff position even higher up the organizational chart as a design director at a global advertising agency. She found the word "comeback" inaccurate: "I didn't go anywhere."
Or as LL Cool J put it so eloquently in 1990: "Don't call it a comeback; I've been here for years…"
Lorraine Duffy Merkl is the author of the novel Back To Work She Goes. Read her full bio here.