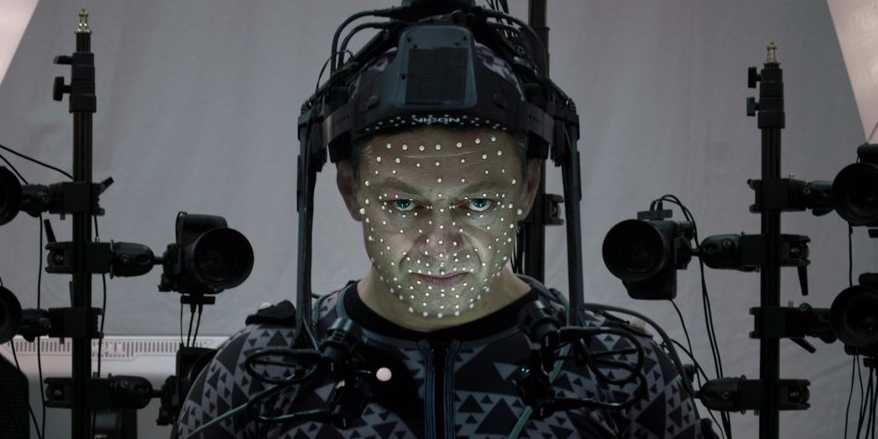 A new innovative technology is here to revolutionize filmmaking and James Cameron isn't leading the charge? Times sure have changed.
Ovio, a Newport Beach, California-based digital imaging startup, is shopping its new visual effects operation around Hollywood and generating plenty of buzz. What is this new service, you ask. A faster and more efficient 3D facial scan that film studios can use to generate computer images of actors.
I guess Cameron did sort of see this coming after all when he said, "In 10 years, we won't even need actors anymore," during a guest appearance on Entourage. Someone start pestering that guy for next week's lottery numbers.
Ovio originally designed its technology for plastic surgeons but has now partnered with 20th Century Fox president of post-production Ted Gagliano, who also serves as an adviser and investor in the company, according to THR.
"Hollywood has been scanning actors for a variety of reasons, primarily in visual effects, where a digital double or other such use is needed," Gagliano said, per the outlet. He sees Ovio as a more inclusive technique to getting an "accurate source file" that can be used for avatars in costume design and augmented reality production. Fancy.
Ovio's technology creates a 360-degree 3D scan in 12 seconds and was built by company advisor Glenn Derry, who also worked on the virtual production systems used on Avatar and The Jungle Book. In other words, he's a heavy hitter in the world of CGI.
The company is looking to lease out its technology to Hollywood studios. Ovio has yet to respond to Observer's request for comment.
3D scanning is a common practice in Hollywood, especially for big budget blockbusters. However, the methods used vary from studio to studio.
For example, the Academy Award-winning 2013 film Gravity opted for the USC Institute for Creative Technologies' Light Stage facial-scanning technology, according to THR.
Visual effects expert Joe Letteri used an alternate system on Furious 7 to digitally replace actor Paul Walker after his unexpected death. He has yet to see Ovio's system in action, but told THR: "You never know when that is going to be useful. In a way, it's almost like an insurance policy."