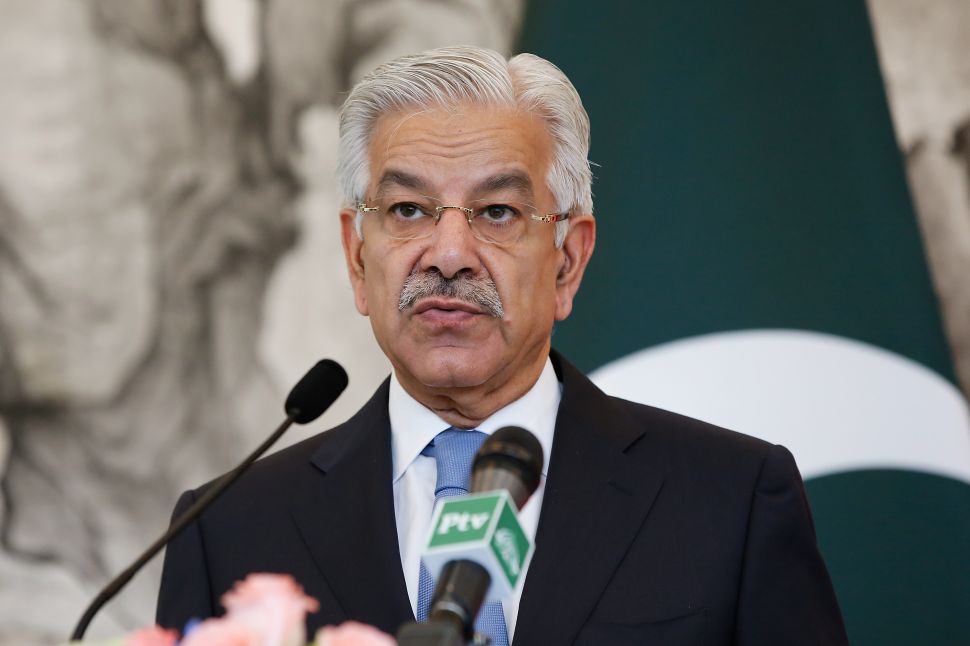 Pakistan and U.S. officials are doubling down on diplomacy following tweets sent by President Donald Trump at the start of 2018. News outlets confirmed that the Pakistani foreign ministry met with U.S. ambassador David Hale on Monday evening after Trump accused the country of abiding "lies and deceit" for terrorist networks. The Pakistani government held an emergency National Security Council meeting the next day chaired by Prime Minister Shahid Khaqan Abbasi and attended by the country's Foreign, Interior and Defense Ministers, along with civilian and military chiefs. In Karachi, roughly 200 members from Islamist parties demonstrated against Trump, some burning the American flag in protest.
"The United States has foolishly given Pakistan more than 33 billion dollars in aid over the last 15 years, and they have given us nothing but lies & deceit, thinking of our leaders as fools," Trump tweeted Monday morning. "They give safe haven to the terrorists we hunt in Afghanistan, with little help. No more!"
The White House reaffirmed the president's statements, announcing that the U.S. would withhold $255 million in military aid to Pakistan, money that was first approved by Congress in 2016 as part of a $1.1 billion package.
"The United States does not plan to spend the $255 million in FY 2016 foreign military financing for Pakistan at this time," said a National Security Council spokesman on Monday. "The President has made clear that the United States expects Pakistan to take decisive action against terrorists and militants on its soil, and that Pakistan's actions in support of the South Asia strategy will ultimately determine the trajectory of our relationship, including future security assistance."
Foreign Minister Khawaja Asif tweeted that Pakistan would respond soon to "let the world know the truth.. between facts & fiction." Asif also called the president's comments a political stunt for "domestic consumption" on Geo TV, denying that Pakistan needed U.S. aid.
In a statement following Tuesday's National Security Council meeting, the body expressed "deep disappointment" at Trump's remarks, pointing towards corruption, drug production and terrorist havens in Afghanistan as the cause for terrorism. Shortly after, U.S. Ambassador to the United Nations Nikki Haley confirmed that the aid $255 million package was rescinded, and that the president could cut all funding if Pakistan failed to cooperate with U.S. demands.