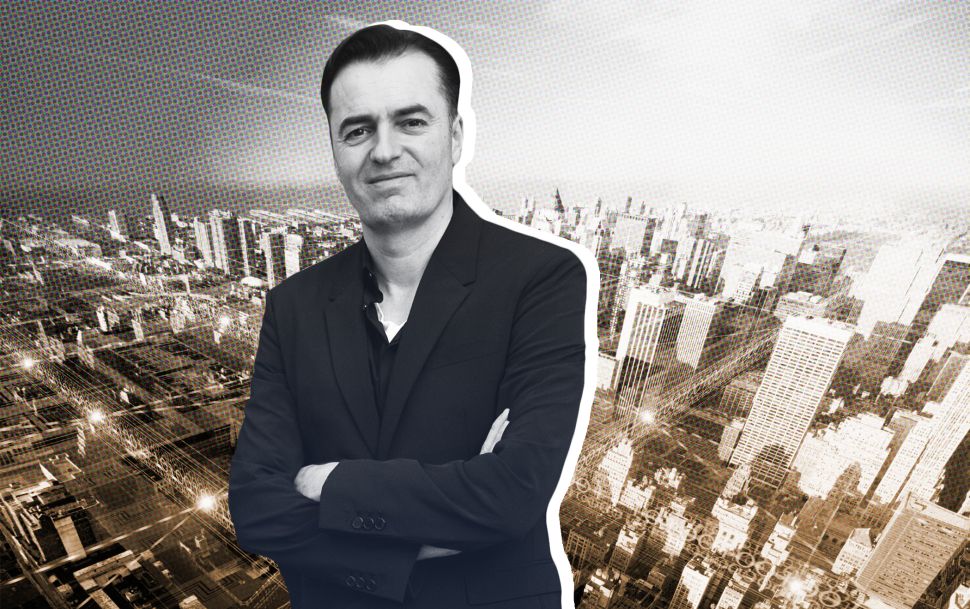 Though Patrik Schumacher built a towering career as the partner behind Zaha Hadid Architects, his reputation suffered a setback after a speech delivered at the World Architecture Festival in Berlin.
Before a crowd of leading architects, urban planners and developers, Schumacher articulated a radical libertarian vision for urbanism. To reduce sky-rise costs, Schumacher proposed eliminating social housing and privatizing all public spaces—including major streets and London's Hyde Park.
In the following days, protestors appeared outside the architect's office, while leading urban theorists demanded his platform be rescinded.
But rather than run from the controversy, the German-born architect doubled down.
"I've become a pole of attraction," Schumacher told Observer. "Some people come to me saying they're also interested in these types of ideas… They have a lot of doubt in the planning system."
A self-described former Marxist, Schumacher came into his libertarian beliefs after the 2008 Financial Crisis. By studying the business cycles and political economy responsible for the market crash, the architect connected them back to urban development issues. The resulting philosophy was a new field of architectural design Schumacher called "Parametricism 2.0."
Like laissez-faire economics, Parametricism was predicated on the notion that systems ought to maintain themselves.
Those walking through Zaha Hadid's structures connect visually with different centers, while exploring open-ended space. Data informs the architect's designs to determine where space is utilized most efficiently and is the driving force behind each guest's experience. Schumacher—like Apple's founder Steve Jobs—favors an authoritarian hand in designing integrated infrastructure. But such a bold vision is at odds with government, and here again, the architect looks toward the market.
"Government is very, very slow to react to new discoveries because they have a whole standardized social housing provision that holds it back," said Schumacher. "They're careful in not breaking through their own standards because they have many critical problems."
Architects and developers exploit these loopholes before populations adapt them as custom—dividing one bedroom flats into studio flats is just one example of how government standards were bent to offer property owners new alternatives. Such a system, Schumacher muses, leads to regulations designing cities.
"Developers don't talk publicly because they're so dependent on the planners," said Schumacher. "But privately, they reveal antidotes about what they're exposed to because they see and feel how irrational some of the processes are."
As the successor to Zaha Hadid Architects after the founder's passing in 2016, Schumacher has inherited a portfolio of projects that will define the future of architecture. With unprecedented power being turned over to markets in the Trump era, the architect stands poised to build cities in his own libertarian vision.