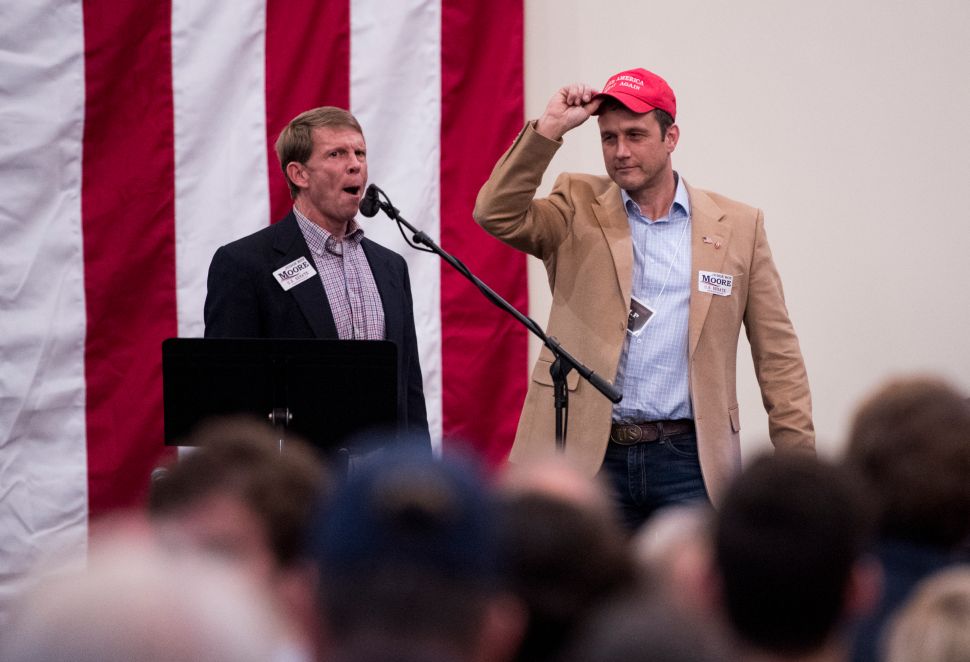 Paul Nehlen—House Majority Speaker Paul Ryan's upstart challenger in Wisconsin—tweeted out a trove of anti-Semitic images on Monday.
After linking to an article on Jewish conspiracies from the pro-Kremlin website Russian Insider, Nehlen posted pictures of CNN executives with the Star of David photoshopped behind their heads.
"This is the leadership of CNN. Do the people pictured here seem to have anything in common?" wrote Nehlen, later posting similar collages for NBC, the New York Times, NPR and 21st Century Fox.
Nehlen's remarks were partially in response to a BuzzFeed story from last week that exposed the fringe candidate's orchestration with alt-right groups to attack "the Jewish media." The piece published Twitter correspondences between the Wisconsin candidate and white supremacists.
Though Nehlen's ties to white supremacists were documented throughout 2017, the candidate has ramped up racial rhetoric in the past few weeks.
Nehlen appeared on a podcast in early December produced by Fash the Nation—a website that explicitly endorses white supremacy. Later, the candidate tweeted a photo of the anti-semitic text The Critique of Culture—a book which promotes ethnocentric theories.
The controversy was too much, even for Breitbart.
After providing the candidate positive coverage during his first primary run against Ryan, along with a platform to publish op-eds, the far right media outlet cut ties with Nehlen just three weeks ago,
"Nehlen is dead to us," Arthur Schwartz, an adviser of Bannon, told the Washington Post. The website published a statement condemning the candidate's behavior online, while scrubbing his articles from their history.
Although Twitter has been un-verifying accounts associated with "the alt-right," including WikiLeak's Julian Assange and Project Veritas' James O'Keefe, Nehlen's blue checkmark remains in place.