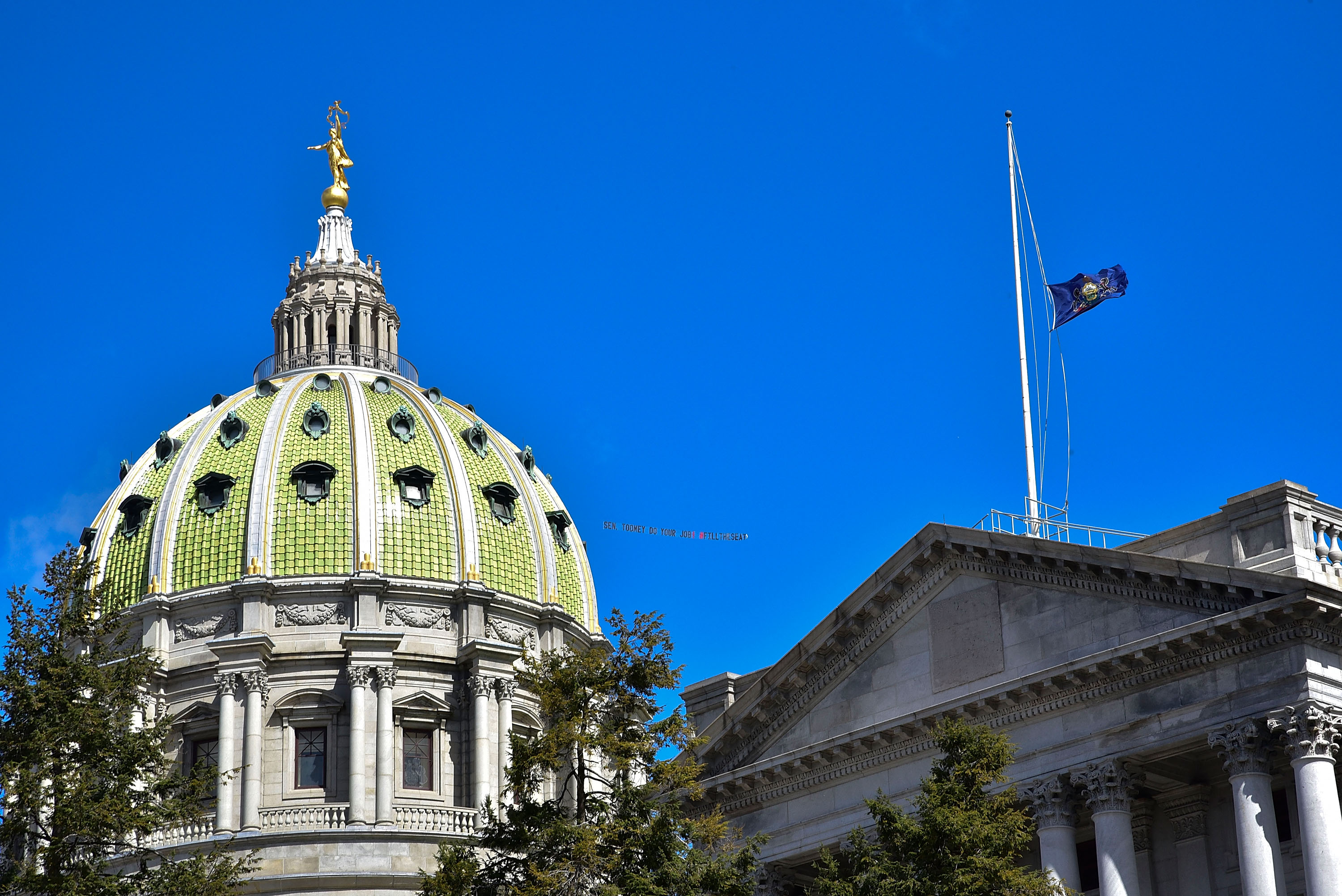 On Monday, the Pennsylvania Supreme Court ruled that Republican legislators unlawfully drew the state's 2018 congressional map to achieve a partisan advantage in the state, a biased move that violates the state's constitution and undermines Democrats' chance of reclaiming control of the House of Representatives. The 5-2 Supreme Court vote determined that the electoral map intentionally marginalized Democratic voters. Even though Pennsylvania is a swing state, Democrats hold only five of the state's 18 congressional districts.
In the ruling, Pennsylvania's seven Supreme Court members state that the map "clearly, plainly and palpably violates the Constitution of the Commonwealth of Pennsylvania" and mandated that Republican lawmakers have until February 15th to revise the map. Due to the fact that Pennsylvania has a Democratic governor and a Republican-controlled legislature, it is unlikely that Republicans will succeed in passing a worthy replacement by the deadline. In that case, the responsibility of redrawing the map will fall into the hands of the Democrat-controlled Pennsylvania Supreme Court.
Because Republicans achieved control of the House, Senate, and governorship in 2010, a suspiciously-drawn map Pennsylvania's map of congressional districts replaced its predecessor, and Republicans went on to control the House for the next three consecutive years unaffected by Pennsylvania's position as a swing state in statewide elections. More recently, a 2017 report by the Brennan Center for Justice ranked Pennsylvania as one of the top-three states exhibiting "the most extreme levels of partisan bias," alongside Michigan and North Carolina.
Monday's ruling was greeted by both elation and criticism from lawmakers. "We need fairness. This is not a Republican or a Democratic thing, this is about our Republic. About our Democracy," tweeted Pennsylvania Governor Tom Wolf. State Senate President Joe Scarnati, a Republican, called the court's February 15th deadline "impossible" and commented in a press release, "It is clear that with this ruling the Court is attempting to bypass the Constitution and the legislative process and legislate themselves, directly from the bench. We will be filing an application with the United States Supreme Court this week to request a stay."
The U.S. Supreme Court is currently investigating partisan gerrymandering in Wisconsin and Maryland, and is expected to deliver verdicts in June. "It shows there may be a second front in the war against gerrymandering that does not depend on what the U.S. Supreme Court does or does not do in the Wisconsin and Maryland cases," New York University redistricting expert Michelle Li told Reuters. The Pennsylvania Supreme Court's ruling for redrawn electoral maps is expected to be the first of many as the issue attains nationwide attention.
Francesca Friday is a New York City-based National Politics, Health and Lifestyle contributor for Observer.