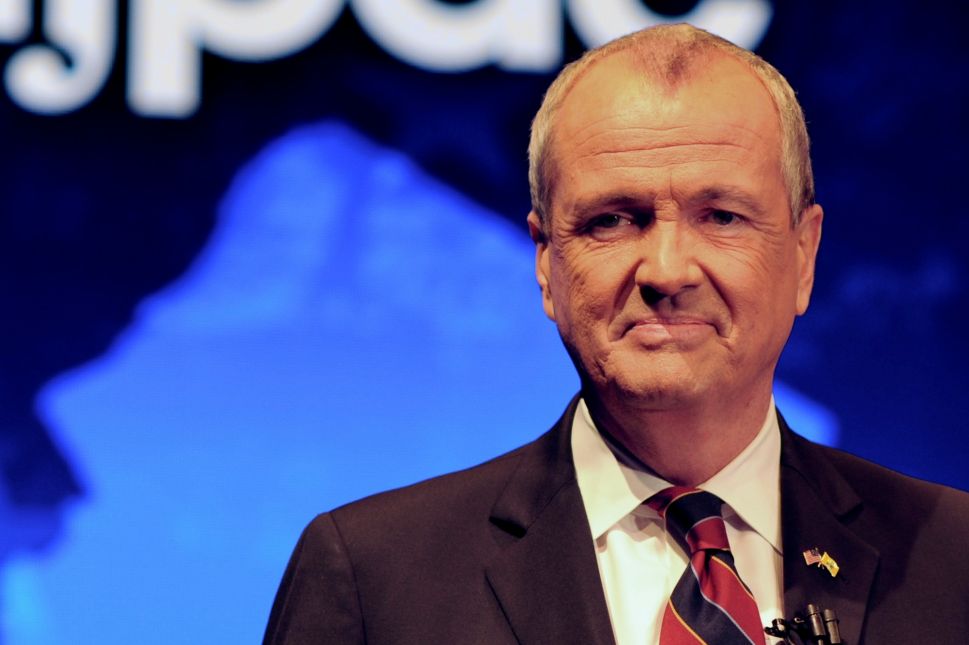 Gov. Phil Murphy, a multimillionaire former Goldman Sachs executive, said Wednesday that he will accept the full $175,000 salary that comes with the governor's job.
Murphy said he would take "a salary" during a roundtable event in Newark on the minimum wage and paid sick leave. Pressed by reporters for more specifics, Murphy said he would indeed take the full pay.
"I'll take the salary for the job," he said, according to an audio recording of the event.
Murphy and his wife earned $4.6 million in 2016, according to a two-page summary of their tax returns that was released during the gubernatorial campaign. He made $32.8 million from 2010 through 2016 and paid $11.3 million in taxes, according to figures released by his campaign in November.
Former Gov. Jon Corzine, New Jersey's last Democratic governor and a Goldman Sachs alum, took a token salary of just $1 per year. Republican President Trump has donated his salary to the National Park Service, the Department of Education and the U.S. Health and Human Services Department.