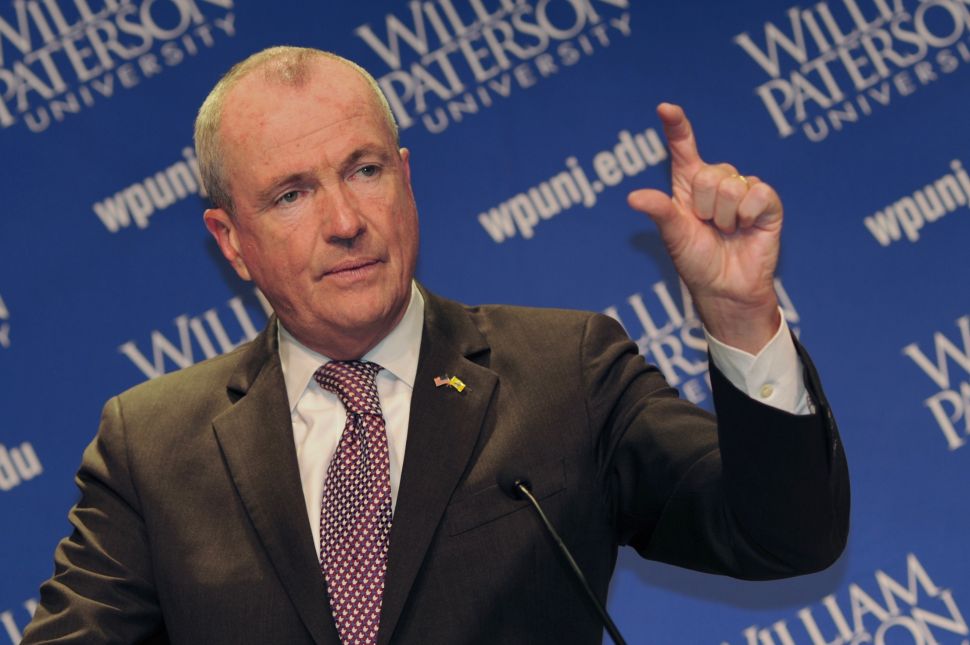 Gov. Phil Murphy begins his term with a 35 percent approval rating, a lower mark than his two predecessors had when they first took office, according to a poll released on Tuesday.
A Fairleigh Dickinson University PublicMind poll found 35 percent of New Jersey adults approve of the job Murphy's doing so far, while 21 percent disapprove and 40 percent are undecided.
By comparison, former Gov. Chris Christie began his first term in January 2010 with a 48 percent approval rating, while 31 percent disapproved, according to the FDU poll. After two months on the job, former Gov. Jon Corzine had a 47 percent approval rating in March 2006, with 16 disapproving of the job he was doing.
"At this point, support, or lack thereof, for Murphy is more of a gut reaction. However, it's notable that Murphy fares worse in the so-called 'honeymoon period' than Christie and Jon Corzine," Krista Jenkins, director of the FDU Poll and a professor of political science, said in a statement.
Support for Murphy, a Democrat, splits along party lines.
More than half (55 percent) of Democrats approve of Murphy compared to nine percent of Republicans. Roughly half (49 percent) of Independents are undecided.
New Jerseyans are more confident in the state with Murphy in charge, the poll found.
In October, less than a fifth (18 percent) said the state was headed in the right direction. That number has doubled to 39 percent with Murphy in office.
"This is good news for Murphy. Since nothing has really happened to explain why more today believe the state is headed in the right direction, it looks like a new administration is a big part of why," Jenkins said. "But right direction/wrong track is still upside down. There's a lot of work to be done in the state to restore the public's faith that leaders are making the right choices for New Jersey."
The poll of 810 New Jersey adults was conducted from Jan. 24 to Sunday. It has a margin of error of plus or minus 3.8 percentage points.