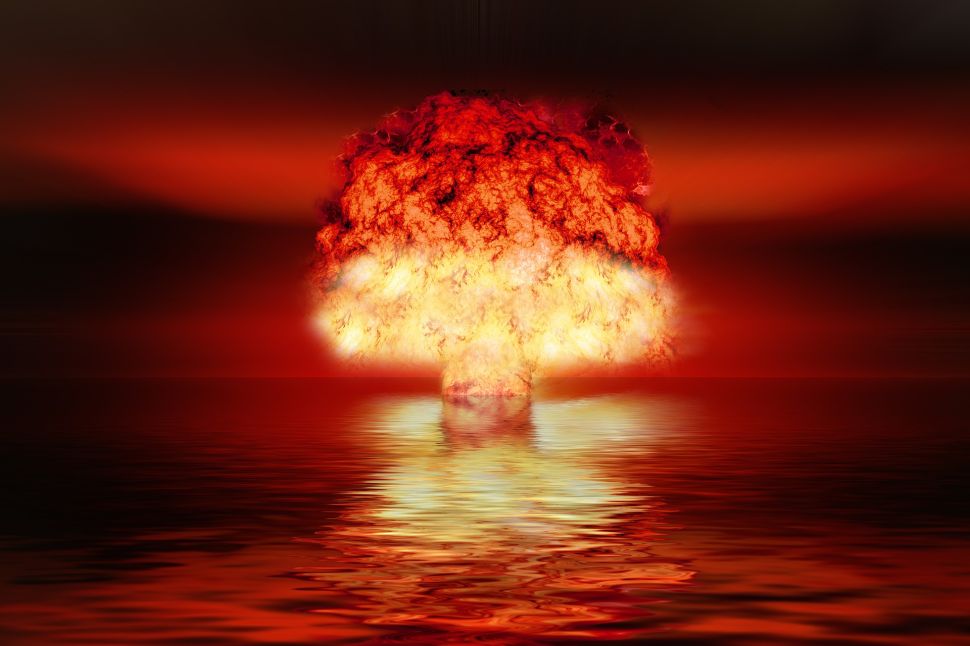 Well, that's one way to celebrate not being killed in a nuclear blast.
Pornhub has gone viral in recent years for stunts like "plowing" snow-covered streets during blizzards. But lately, the site has also done more work with data: its end-of-year survey found that most Americans stopped masturbating during the August solar eclipse.
In its latest bit of probing analysis, Pornhub analyzed its traffic performance during last weekend's missile alert in Hawaii. Not surprisingly, once the alert went out, the amount of visitors to the site plummeted. Within 15 minutes of the missile notification, traffic was down 77 percent compared to the previous two Saturdays.
But once the islanders realized it was a false alarm, they swarmed Pornhub to celebrate. Fifteen minutes after the second text went out, site traffic was up 48 percent compared to a typical Saturday.
"Although it was a rather large and sudden surge, 9 a.m. is not our busiest time of the day, so we didn't exceed the traffic volume that Hawaii has daily from 10 p.m. to midnight (its peak time)," a Pornhub spokesperson told Observer.
Porn has grown exponentially more popular in recent years, even when nuclear blasts aren't imminent—about 64 million people watch porn online every day.
And last Saturday, a sizable portion of Hawaii's 1.5 million residents was part of that group. Godspeed, islanders.