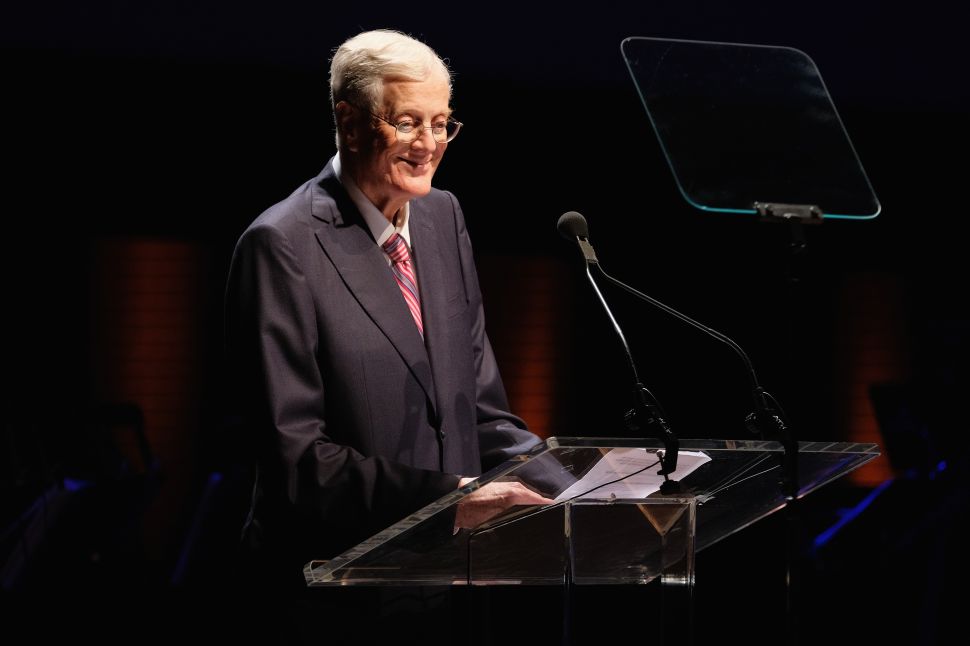 The Koch Brothers are launching a pilot program to help prisoners reintegrate back into society.
Alongside the Texas Public Policy Foundation, the Koch network is pouring $4 million into Safe Streets and Second Chances—an initiative that will study criminal rehabilitation programs in Texas, Louisiana, Florida and Pennsylvania. Each state will receive $1 million in funding for a trial experiment on 1,000 prisoners intended to prepare them for the workforce.
"Over 95 percent of people who are incarcerated will eventually be released, so it's in everyone's best interests to make sure that these individuals are better when they leave prison than before they went in," Koch Industries executive Mark Holden said in a statement.
In addition to job training, prisoners will receive counseling and treatment for drug addiction.
Safe Streets and Second Chances will be just one of the topics discussed when Charles and David Koch convene in Palm Beach, Calif., this weekend, alongside several hundred conservative donors.
Although President Donald Trump—who the Koch Brothers worked alongside to pass the GOP tax reform plan—has said his administration has "great interest" in reducing recidivism rates, private prisons have thrived under the current administration.
Attorney General Jeff Sessions abandoned an order issued last August by Obama's Justice Department to phase out the government's use of private prisons. Stocks for CoreCivic and the GEO Group have risen more than 100 percent since Trump's election. The Immigration and Customs Enforcement (ICE) agency has targeted sites for privately run jails in Chicago, Detroit, St. Paul, Salt Lake City and southern Texas, according to notices published on a federal contracting website.